By Sumit Roy
Gold volatility hits the lowest level of the year; what does it mean?
Gold barely budged during the past week, as the $1,200 level kept a close grasp on prices. After a tumultuous start to the year, volatility in the gold market has fallen precipitously amid a lack of fundamental catalysts.
Gold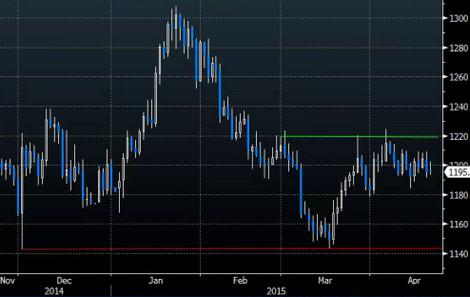 Traders don't expect volatility to pick up anytime soon. The CBOE Gold Volatility Index (GVZ), which measures the implied volatility on options for the SPDR Gold Trust ETF (NYSEARCA:GLD), hit a seven-month low this month near 15.
CBOE Gold Volatility Index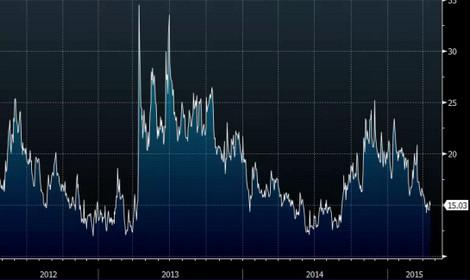 GVZ is calculated using the same methodology used in the famous VIX, which measures options volatility for the S&P 500. VIX is often regarded as a "fear indicator" because traders tend to buy more options (and bid up their premiums) when they are nervous and want more insurance in the form of calls and puts. Similarly, traders tend to shun options when there is little to be concerned about.
Ironically, the best time to buy may be when implied volatility is high, and the best time to sell may be when implied volatility is low. The old adage, "be fearful when others are greedy and be greedy when others are fearful", applies here.
The fact that implied volatility for gold is currently low may signal that traders are complacent. Recently, the best buying opportunities in the yellow metal have come when the GVZ is above 20 or even 25.
Therefore, the best course of action may be to stay on the sidelines for now, and wait until traders become fearful again.
Silver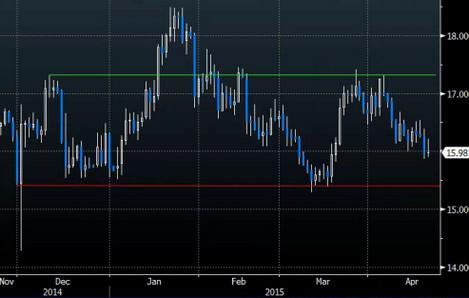 Platinum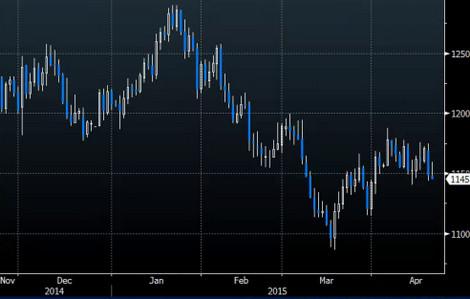 Palladium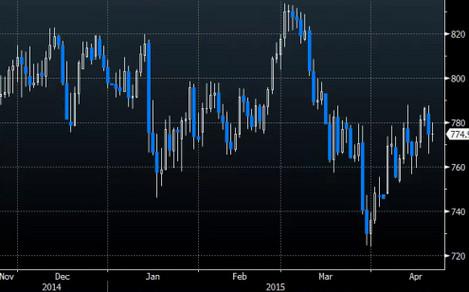 ETF Holdings
Gold ETF holdings rose by 131K, or 0.25 percent, to 52.1 million. Silver holdings rose by 1.4 million, or 0.22 percent, to 623.7 million. Platinum holdings dropped 7K, or 0.27 percent, to 2.64 million and palladium holdings decreased by 7K, or 0.23 percent, to 2.88 million.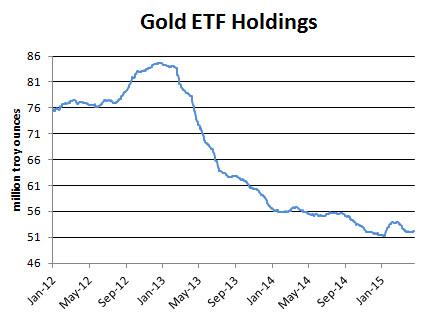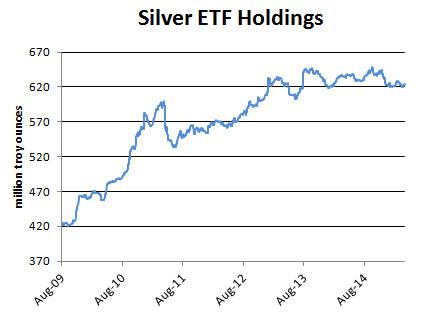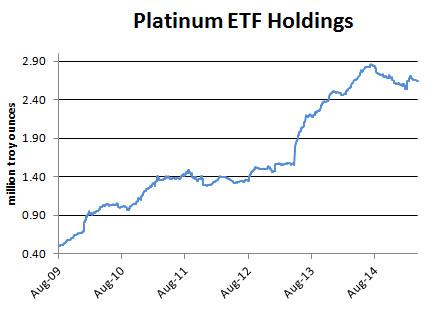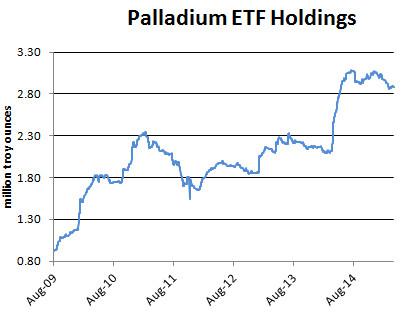 Key Ratios
The gold/silver ratio climbed to 74.9; the gold/platinum ratio was unchanged at 1.04; the gold/palladium ratio edged down to 1.54; and the platinum/palladium ratio edged down to 1.48.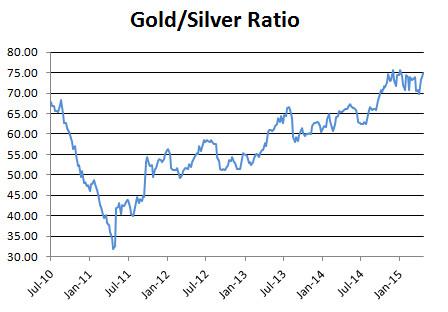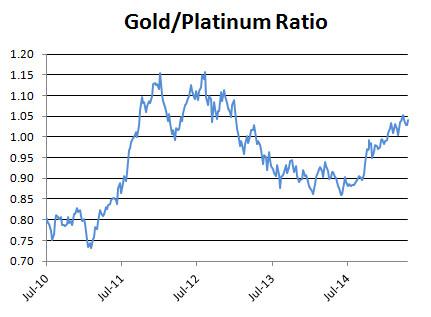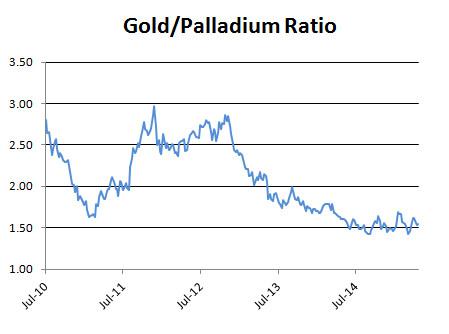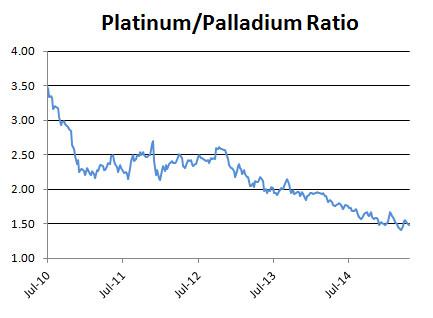 Currencies
The U.S. Dollar Index edged lower to last trade at 98.2, while the EUR/USD exchange advanced to 1.0686.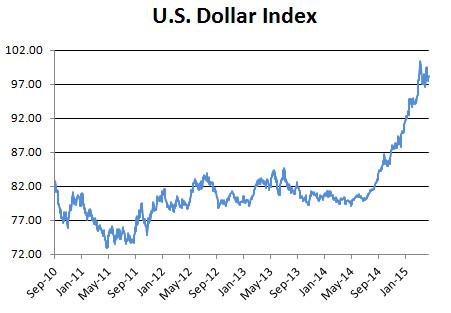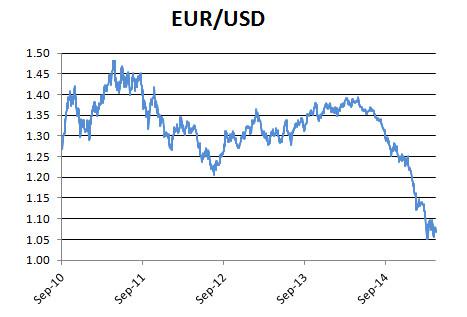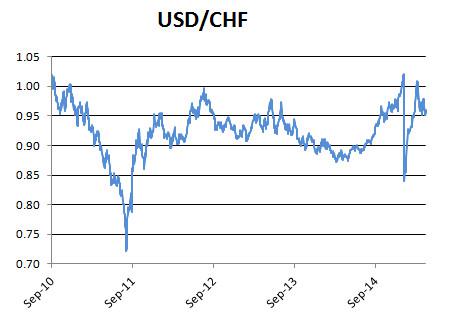 Sovereign Debt
German 10-year bond yields hit new record lows, while the U.S. 10-year yield was little changed. German yields were last trading at 0.09 after hitting 0.05 percent earlier in the week, while the U.S. 10-year yield was last trading at 1.90 percent.
Against the German benchmark, yield spreads on PIIGS country bonds moved higher. Portuguese, Italian, Irish, Greek and Spanish yield spreads were last trading at 1.98 percent, 1.4 percent, 0.63 percent, 13.49 percent and 1.39 percent, respectively.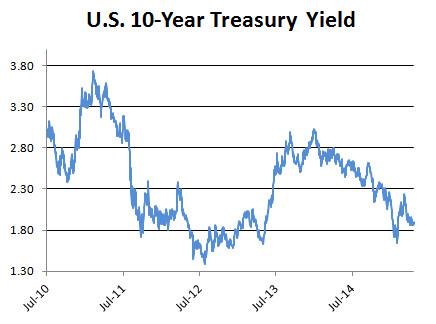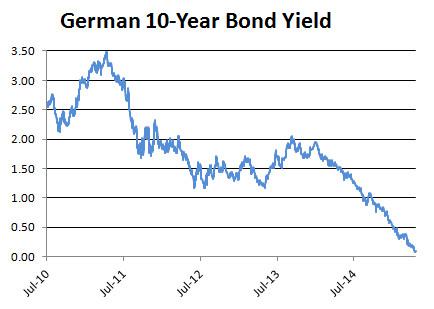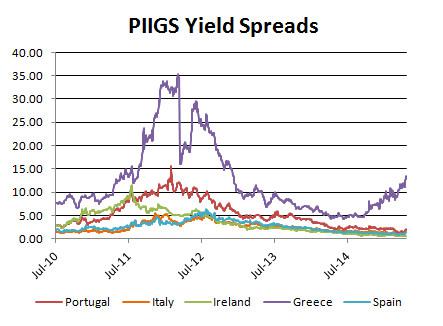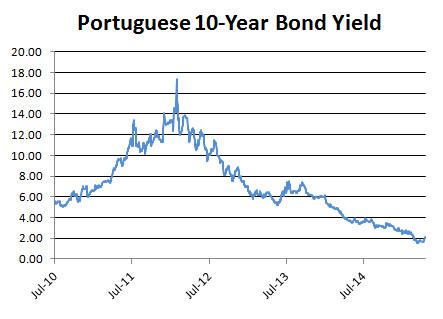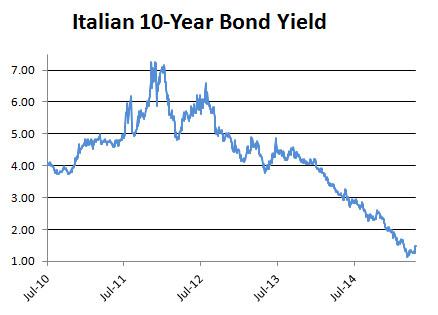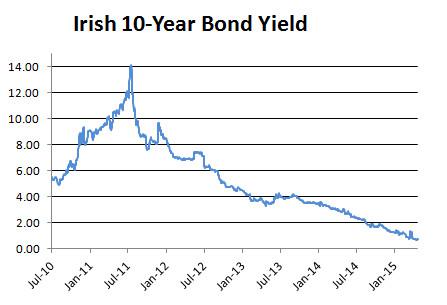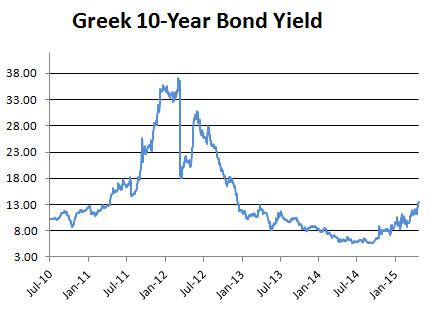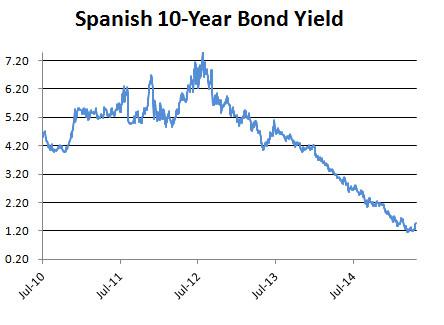 Inflation
The U.S. Consumer Price Index fell by 0.1 percent year-over-year in March, down from zero in February. At the same time, the core CPI (which excludes food and energy) grew by 1.8 percent year-over-year, up from 1.7 percent in the previous month.
Meanwhile, the U.K. Consumer Price Index was flat year-over-year in March, unchanged from February. The core CPI rose by 1 percent year-over-year, down from 1.2 percent in February.