Outline
The deluge of bad news and media-hyped scandals around Chinese RTO companies trading on the U.S. stock markets has continued for over a year. During that time, some Chinese companies were rightly accused of misrepresentation and even outright fraud, a fact which unjustly led to the entire sphere of Chinese U.S. listed companies being affected. Short interest in companies that have proven the validity of their operations, plans and potential have recently experienced a continuous and drastic decline in short interest as the smart money realized the oncoming turning of the tide.
However, when fear has taken over from greed, most retail and even professional investors are no longer willing or able to perform rational analyses of investment opportunities that are now staring them into the face.
U.S. Nasdaq-listed Kandi Technologies (NASDAQ:KNDI) is one of those huge opportunities that could easily become a "multi-bagger" because it offers a patented disruptive technology to a market with huge potential at exactly the right time. Moreover, and this is especially important in China, it is tied up with major influential governmental and non-governmental players which makes it ideally positioned to take advantage of both, its strengths and a huge subsidized and growing market.
Indeed, I am fully convinced that KNDI is now uniquely positioned in the Chinese Electric Vehicle (EV) market, and is on track to become the largest Battery Electric Vehicle (BEV) producer in China:
Right Place: Worldwide, car manufacturers agree that China will be the largest EV market. The Chinese government targets to have 500,000 Pure Electric Vehicles on the road by the end of 2015. The major state-owned utility providers are on track to have an EV charging network as part of the China smart grid. Generous subsidies are available for the EV sector at multiple levels.
Right Time: The National Technical Committee of Auto Standardization (NTCAS) revealed in October that a draft version of China's national electric vehicle standards has been completed, indicating that the final version will be publicized soon.
The Chinese Government is expected to release a final version of the "Energy-saving and new energy automotive industry plan (2011-2020)" in early 2012.
Within China's 12th 5-year plan, the EV industrialization phase starts in 2012.
Right Disruptive Technology: The state-owned utility providers favor "battery swapping" + "battery leasing." Batteries that are not in circulation can act as energy storage units in the smart grid and will be charged of peak, at the low cost. At this date, Kandi Technologies is the only Chinese car producer that has 2 MIIT approved compact city car models specifically designed and patented for battery swapping. These cars are sold in China as "naked Cars without batteries" at very affordable prices.
Right Now: Less than 2 weeks ago the Ministry of Finance, Ministry of Science, Industry and Information Technology, Ministry of Development and Reform Commission have send out an "Official Circular" to the 25 EV Pilot Cities. The document prodded the Cities to take immediate action for an, "Improved execution of the Energy Conservation and New Energy Vehicle Demonstration Pilot Project." In Hangzhou City, the State Grid Corporation and Kandi are discussing a solution that will help Hangzhou to fulfill its target to have at least 20,000 EV cars on the road next year. Also in Zhejiang Province, in Jinhua City, Kandi Technologies is already cooperating with the local government to have 3000 Kandi EV cars on the road before the end of 2012.
To clearly see what an incredible investment opportunity this is, it is key to gain a better insight into the potential of the Chinese EV market first. For this reason, this article is quite long and has numerous links to websites that give a lot of additional and detailed information from independent third parties.
In fact, due to the sheer amount of research and data available on the recent developments in the Chinese EV market and KNDI, I decided to give it justice via the publication of a series of articles divided into 3 parts:
Part 1:
Introduction of Kandi Technologies
China's EV market: history, present status and future outlook
International perception of China's huge EV market potential
Status of the current EV charging infrastructure
Part 2:
Disruptive technologies: Battery swapping versus EV charging
The Chinese utility providers' standpoint
The government, policy makers and Standardization Committees' Standpoint
The Manufacturers' Standpoint
The perspective of Chinese private car users
Part 3:
Zhejiang Province, Hangzhou and Jinhua: Establishment of an EV Industry Pilot Model
Part 4:
China's recent active efforts to establish a "New Energy Vehicles Industry"
Kandi's meticulously prepared plan to become a major player in China's EV market
Kandi's strategic alliances, market potential and our opportunity to participate and profit from these accelerating developments.
In all three parts of this article series I am embedding numerous links to English and Chinese resources (through Google translate) that illustrate and validate the unique potential of this opportunity and allow readers to form their own conclusions. Despite the language barrier that can of course be an obstacle, I believe it is worthwhile to put in some goodwill and effort to identify great opportunities such as this.
1. Introduction of Kandi Technologies:
The uniqueness of KNDI is that it offers small compact affordable EV cars that are specifically designed and manufactured to allow a simple and quick battery exchange (QBEx) that can be executed in less than 2 minutes. KNDI uses a patented design that places the batteries under the rocker panels sliding in and out from the side, using EV charging station infrastructure from the State Grid Corporation of China, and mobile equipment that costs only a fraction of what is promoted by for example "A Better Place" (ABP).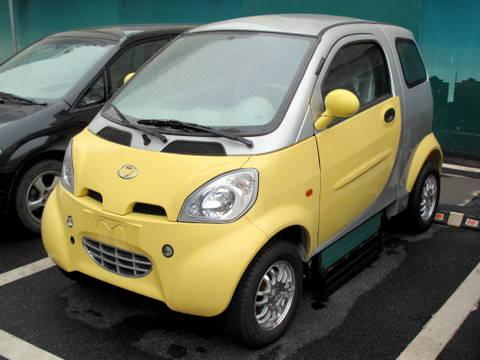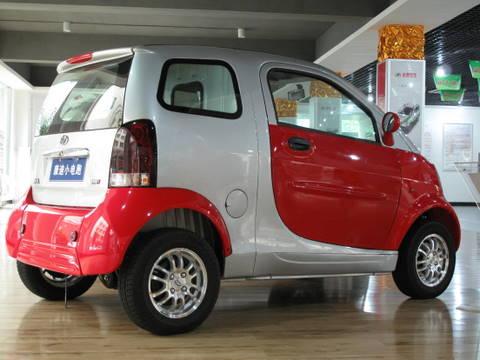 KD5011EV with Li-ion batteries KD5010EV with VRLA batteries
Battery swapping A. Battery swapping B. And next step?
A Better Place has found itself recently in the news due to its intention to purchase 100,000 EVs from Renault (OTC:RNSDF), and also announced that it recently placed private shares to institutions at an inferred value of $2.2 billion. It is amazing that ABP can engage institutions to invest in their extremely expensive version of battery exchange ($500,000 each) just for Israel, while KNDI who has a simple and logical QBEx and also makes money selling the EVs gets ignored with a $70 million market cap. Moreover, KNDI is a long established producer of all terrain vehicles (ATVs) that distributes its products globally and provides Kandi not only with an experienced management and production team and existing large production facilities but also with a profitable legacy business to build upon. It is noteworthy that this legacy business alone justifies the current value of KNDI at present stock prices, without any credit to the development, patented technology, achievements and massive potential of its emerging EV business. This profile very clearly differentiates Kandi from many other so-called 'opportunities.'
Kandi was approved as a "Special Vehicle Manufacturer" by the "National Development and Reform Commission" since 2006, production of EVs was only launched in 2009 and it took till May 2010 to have a first EV model prepared for the market. In December of 2010 a much-improved model, the KD 5011, was launched that significantly increased speed and range to the first model, the KD 5010. Its product range and specifications are illustrated on its website and on various third party vendor sites.
Kandi's EV ambitions and technology has been publicly embraced and is gaining support from various very influential government entities. Specifically, KNDI's EV cars are now promoted by:
The Jinhua Government, which recently launched a subsidy program that targets to have 3,000 Kandi Cars on the road in Jinhua before the end of 2012. Thanks to the laddered subsidies, the first 500 Compact EV KD5011 can be purchased by private users for only 17,000 yuan ($2,700 USD), after the deduction of a very supportive subsidy amounting to 32,000 yuan ($5,000 USD).
The State Grid Corporation of China's Hangzhou branch, with whom Kandi joined efforts to have 20,000 Kandi EV KD5011's on the road by the end of 2012. Subsequently to testing of Kandi's cars, recently a report leaked in the Chinese press about a speech made by an influential Academic referring to a deal being finalized. According this PR, this deal with the support of the Hangzhou Government, targets to have the first lot of cars on the Hangzhou roads within a month from now. For further info please check Kandi's latest 10Q filing, page 42.
If the above mentioned report is true, that deal would generate revenues for Kandi in the order of $170 million USD or higher.
During the last 18 months I traveled twice from my home base Taiwan to Hangzhou and Jinhua, with my most recent visit in August of this year, to visit Kandi Technologies and to personally make contact with staff or representatives from the State Grid Corporation of China, the Hangzhou Government, Tianneng Power, the Hangzhou EV Exhibition, the Operators of the EV Charging Station and some local reporters. With what I have now discovered on this recent trip, paired with recent news out of China and KNDI SEC filings, I am fully convinced that KNDI is now uniquely positioned in the Chinese EV Market to leapfrog over much bigger competitors such as China auto giant BYD (BYDDF.PK), who recently saw its stock rise 22% in just one day based on encouraging news for its EVs from the PRC Government.
Is BYD Really a competitor of KNDI? In my opinion only to the extent they are a Chinese company who are also making an EV for sale in China. If anything, it is more likely they would be a suitor with thoughts of acquiring KNDI - a speculation inferred in a Seeking Alpha article by Arthur Porcari a year ago in his article: "Buffett's Sweet Tooth: Should Kandi Technologies Be on His BYD Dessert Menu?" Plainly, BYD is making EV's for the upper classes, much like Tesla (NASDAQ: TSLA) is in the U.S.
Is the BYD E-6 with many "bells & whistles" the car that the Chinese consumer was waiting for? Even after all China Subsidies (120,000 yuan), the local consumer still has to pay some 250,000 yuan (USD$40,000) leaving its potential market to just a few percentage points in this country where the average consumer household makes around USD$9,500 a year. Add to this the large size of the vehicle and its requirement to be "plugged in" for six or more hours for charging, its "urban market" will be very dependent on the future deployment of special charge pole parking places.
KNDI, on the other hand, with full backing and support of its partner State Grid, has started selling two of its Government subsidized, fully "street legal" air conditioned, EV's in China as of this month. After subsidy, prices are as low as USD$2700 in Jinhua for its smaller VRLA battery KD5010, and USD$4600 (or leased for US$126/month) for its larger Lithium battery powered, longer range (over 250km) QBEx equipped KD5011 EV. Due to a wheel base of not much over half the BYD E-6 plus the QBEx feature, both are perfect for urban use. All this at a cost of not much more than a motor scooter, makes KNDI's very appealing as a natural "first car" for the vast majority of China urbanites who don't have a car yet or as a second car for convenience purposes.
Arthur Porcari, in his past articles, has good reasons to compare KNDI and its offerings of small inexpensive EVs, along with its CEO, Mr. Hu with Henry Ford and his Model T or with Ferdinand Porsche and his Volkswagen (Peoples Car).
Seeking Alpha's vehicle electrification guru John Petersen, in his really only pro BEV article "Kandi Technologies: An Intelligent Vehicle Electrification Plan," said about KNDI: "It's a lot like the business dynamic that might have developed if Henry Ford had partnered with John D. Rockefeller or one of the other oil barons in the early 1900s."
Arthur Porcari also made an interesting comparison in "Kandi vs.Tesla" that I am fully in agreement with, except perhaps with his timing of KNDI's quantum leap in sales and earnings due to the late release of Government subsidies which now have finally begun. The "leap" has been pushed into 2012, but, based on what I have recently uncovered the leap now should be larger and quicker than he had projected.
Tesla Motors (NASDAQ: TSLA) currently isn't selling to China, but with their future Model S EV Sedan priced in the range of a BYD E6 they could attract some higher-end Chinese customers, they definitely will not sell in high numbers.
Other Competitors: GM (NYSE:GM), Ford (NYSE:F), Toyota (NYSE:TM), Honda (NYSE:HMC)?
Have a look at the Trefis Team article "Chinese Power Co.'s Could Crash the GM, Ford Electrical Vehicle Party in China": China's electric grid will likely not be able to handle "Quick Battery Charging", (a key ingredient to the power-grid giants EV business model), instead they encourage some form of "Quick Battery Exchange".
And who is the only Company reported to have a patented QBEx? That's right, SGCC's only partner in this technology is KNDI.
2. China's EV market, history, current status and future outlook: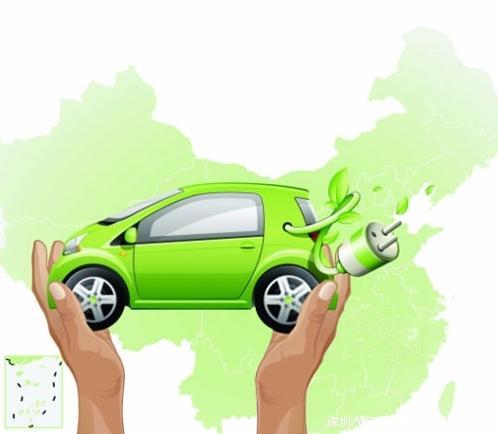 Dr. Li Lili, a Smart Grid Expert at State Grid Corporation Energy Research Institute recently explained the rationale why China is so fond of developing its EV industry and market:
It's a strategic choice to protect our energy security: According to China's Ministry of Industry and Reform Commission, China's dependence on foreign oil has reached 55%, close to U.S. levels. Considering China's huge oil imports from Africa and the Middle East, relatively unstable regions, and China's ability to protect sea transport of oil and oil supply channels being weaker than that from the United States, it can be said that China faces energy security issues more severe than in the case of the United States.
China's oil import dependence strongly increased due to the rapid growth of motor vehicles in recent years, leading to an annual oil consumption increase of about 70% for new cars.
It helps to reduce carbon emissions and pollution: Globally, car-based transport carbon emissions represent 28% of the total emission. China faces a great pressure to increase energy conservation and reduce carbon emissions. With the "carbon reduction" concept growing in popularity and international carbon tariffs approaching, the country's carbon emissions must be reduced and electric vehicles is one of the ways to achieve this.
In addition, the energy saving effect of electric vehicles will become more apparent with the optimization of China's electrical power supply structure. Moreover, carbon emission reduction by deployment of EV will reduce the severe urban air pollution.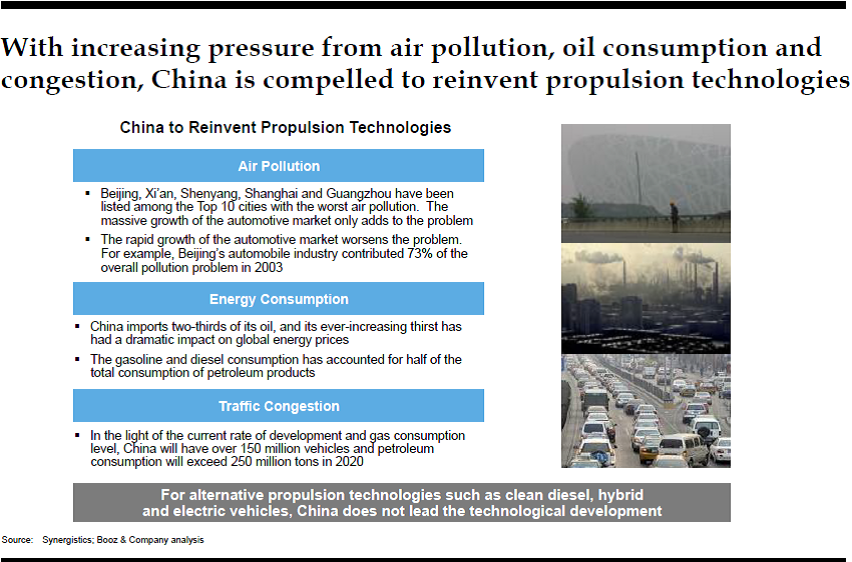 EVs are conducive to the promotion of renewable energy development. EV batteries can play a role in electric energy storage through the smart grid. To achieve functionality of the smart grid, communication and information systems alone are not enough; energy storage is also a key factor. A high proportion of electric power needed by EV's can be generated from renewable energy, and in return EV batteries stored in charging units can release energy to the smart grid at times of peak demand.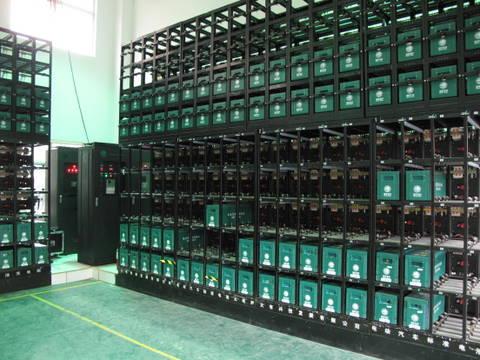 Picture: Battery charging unit in Hangzhou EV Charging Station
The electric car is the core of a new round of technological revolution and allows China to seize the opportunity to achieve "Corner Overtaking."
Because of the importance of the first three reasons, the world's major countries have significantly increased investment in EV, and for the automotive industry it is an inevitable trend. To upgrade the electric car is at the core of a new round of technological revolution. In the traditional core of ICE cars and hybrid cars China had to play catch up and faces strict patent barriers that leave relatively few opportunities. In contrast, the number of registered parts for electric vehicles is about 5,000, which is well below the number of 30,000 for traditional auto parts. So the development of electric cars offers the opportunity for China's automobile industry to seize the historical chance to leap forward.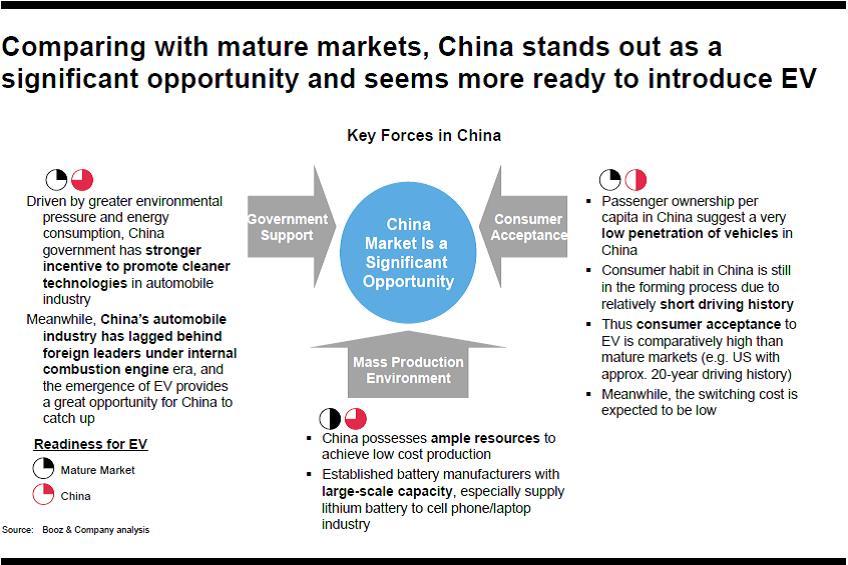 For readers who aren't up to date with the evolutions in the Chinese "New Energy Vehicle" market, the following presentations and documents will be helpful to quickly get into the picture:
3. International perception of China's huge EV market potential
In fact, International press, research publications show it's obvious that China will be the world's leader in electric cars. There is a clear consensus that the time for interested parties to enter the market is now:
China Will Lead Electric Vehicle Sales in Asia Pacific by 2015:
"China, where around 55 vendors are developing electrified vehicles or launching EV development programs, will likely create and lead an entirely new category around clean transportation," says senior analyst Andy Bae. "The country will become one of the biggest consumer markets for EVs, and global industry players want to enter this market to tap the related opportunities."

"There is plenty of room for growth: while Japan's relatively mature EV market will grow at a compound annual growth rate (OTCPK:CAGR) of less than 10% between 2010 and 2015, the Chinese market will display a CAGR of more than 40% over that period."
Solidiance forecasts up to 4 million green cars on the roads in China by 2020
The Chinese government aims to have 500,000 to 1 million green cars (including electric and hybrid cars and buses) on the road by 2015, and that appears to be a conservative estimate. Based on Solidiance's forecast, there could be between 2 to 4 million green cars on the road in China by 2020, given a 5-10 % penetration rate of the Chinese Electric vehicle market.
The Chinese government will apply subsidies to overcome key adoption barriers such as the cost premium of green cars and inconvenience of charging the batteries that power these vehicles. Nationwide, the purchase of battery cars and plug-in hybrids will be directly subsidized, with significantly higher subsidies for urban consumers. In addition, the construction of charging stations and battery recovery networks will be subsidized by the Chinese government.
The Chinese government has also pledged to finance infrastructure and research into electric vehicles technology. Foreign automotive manufacturers are forming joint ventures with domestic automotive players in a bid to enter the market early.
Thanks to its formidable adaptability, China will be the undeniable leader in electric vehicle production and consumption 10 years from now. On one hand, China has no choice because it has little oil so the government will push the right buttons; on the other, it does not have the weight and the immobility of an ancient domestic car industry." says Damien Duhamel, the Managing Partner of Solidiance.
Carmakers look to an electric future in China
General Motors, Toyota and Volkswagen (OTCPK:VLKAY), and Chinese firms such as BYD, Geely (OTCPK:GELYF) and Chery, were among those displaying hybrid and electric cars at the Shanghai show, alongside more traditional models, as they jostle to woo Chinese buyers.
BMW executives: China will become the leader in the field of electric vehicles
BMW's (BAMXY.PK) global marketing and sales director Ian Robertson said: "The Chinese government continues to vigorously automotive R&D and academic institutions to invest, it would clearly bring the technical major leap in the near future, the Chinese side will greatly promote the electric vehicle laws and regulations of industrial development, progress is far more than the current expected soon."
Nissan gets approval for electric car sales
Nissan Motor Co. (OTCPK:NSANF) has received official approval to start selling its Leaf electric vehicle next month in Wuhan, capital of Hubei Province, Nissan China confirmed Tuesday. "The move indicates the Chinese government's growing appetite to develop green-car consumption and loosen controls on multinational automakers in their push for greater market share in the domestic electric vehicle (EV) sector, insiders and analysts said."
Toyota Plans to Sell All-Electric Vehicles in China as Soon as 2012
So much for Toyota's reluctance to get involved with all-electric vehicles. On the heels of its decision to release a new RAV4 EV model in 2012, Nikkei reports that the carmaker will soon be selling plug-ins in China as well.
Honda Motor May Produce Electric Vehicles in China Next Year
Oct. 12 (Bloomberg) - Honda Motor Co. may produce electric vehicles in China next year, Executive Director Mibe Toshihiro said at an auto forum in Chengdu today. Honda will test electric Fit cars in China by the end of this year, he said. The electric vehicle models will qualify for Chinese government subsidies, said Natsuno Asanuma, a Beijing-based spokeswoman for Honda.
SAIC with GM, plans to develop electric cars
"Shanghai Automotive Industry (Group) Corp. (NYSE:SAIC) and General Motors (GM) signed an agreement on September 20 to co-develop a new electric vehicle platform in China, according a company press release."
"Vehicles yielded from the partnership will be sold in China under Shanghai-GM and SAIC brands. SAIC and GM will also use the platform to build EVs all over the world for their own purposes. Product details and timing will be announced later."
Ford May Make Electric Cars in China, Mulally Says
Sept. 26 (Bloomberg) - Ford Motor Co. may make electric cars with its partner in China as the auto industry moves toward producing more fuel-efficient vehicles, Chief Executive Officer Alan Mulally said.
The government aims to have 1 million electric-powered vehicles on the road by 2015, according to the Ministry of Science. A rollout of electric vehicles depends largely on infrastructure and advances in battery technology, Mulally said.
From the above mentioned manufacturers only BMW has a small quantity of BMW Mini-E being tested in China. None of the above mentioned manufacturers offers an EV car with batteries that are in accordance with the SGCC's Standards and swappable in the SGCC's EV Stations!
The 25th edition of the EVS25, hosted by Shenzhen, China, on 5-8 November 2010, exhibited over 200 electric vehicles, mostly Chinese, in 45,000 sqm exhibition halls. Again, none of the exhibited models had swappable batteries in accordance with SGCC's Standards.
4. Status of the current EV charging infrastructure:
"No fodder - no horses"
The State Grid Corporation of China, which is the No. 8 in the 2010 "Fortune 500" list and the world's largest utility provider, has already constructed close to 200 EV charging stations in China and has agreements with 84% of the Chinese Municipalities with aim to construct of an EV charging infrastructure.
Within this target, the SGCC has selected the Yangtze River Delta region and Bohai Rim and the as a demonstration areas where it quickly wants to have an operational intelligent network for EV charging infrastructure that allows for inter-city connectivity.
In 2011 the Smart Grid with integrated EV Charging Infrastructure has entered the construction phase. According Liu Zhenya, the General Manager of the National Grid (not including the Southern Grid) plans:
To build a large-scale energy base including "Three vertical and three horizontal structures of UHV backbone grid;
to create highly intelligent transmission and distribution networks, construction of 110 kV
over 6100 intelligent substations
2900 electric vehicle charging stations, 540000 charging piles
To support integration of 90 million kilowatts derived from wind power and 800 million kilowatts from solar power to sustain the needs of more than 800,000 electric vehicles.
Also China Southern Power Grid Co. is building electric-car charging stations and charging piles in Shenzhen, Guangdong province, and in the Guangxi provincial towns of Nanning and Guilin while speeding up its efforts for developing a smart grid.
Apart from both of these major national power grid companies, sensing the oncoming opportunity inherent in the development of the Chinese EV market also the major Chinese oil companies have now started to participate in the establishment of the EV charging infrastructure:
SINOPEC Beijing has started construction of its first EV Charging stations and will invest 875 million Yuan in the following 5 years. From the 580 self-service Sinopec stations in Beijing 100 will undergo transformations to integrate EV charging facilities. In areas outside of Beijing, Sinopec will build 175 electric vehicle charging stations.
CNOOC came to agreement with the SGCC to support the Battery Exchange Mode while CNOOC would focus on the battery development (agreement to supply batteries to SGCC?). I have also heard that CNOOC was also preparing construction of some EV Charging station in Hangzhou.
Illustrating and validating Kandi's major role and success in tying itself up with the aforementioned major players, a Joint Venture was set up by Kandi together with the SGCC and CNOOC to support and implement the unique QBEx technology of Kandi. Potential revenues from such a co-operation and particularly the associated income associated with the income from charging and leasing batteries to end consumers only add to the great potential of Kandi's unique business plan as it expands its potential revenue streams from income related to the manufacturing of vehicles to the charging of batteries utilizing its unique QBEx technology.
Concluding the first part of this series of articles, the immense potential of China's EV market, the active support and funding that the government's outspoken plans to develop this market and the endorsement of Kandi in particular by various major players from giant utility and oil companies to battery companies, undeniably hints at the great future that lies ahead of Kandi. As will become even further evident, the general anti-Chinese stocks press has left us with an incredible opportunity to participate in the Chinese EV market at a point in time when major progress has already been achieved by Kandi on its way to become the largest producer of Electrical Vehicles in China. To identify unique opportunities like these early on in their life cycles is what provides investors with returns that are destined to far exceed the returns of investments with a far inferior risk return profile.
Disclosure: I am long KNDI.