Natural Gas Storage Preview: April 23
According to Bloomberg, analysts predicted an average storage injection of 83 cf, with a range of an injection of 50 Bcf to an injection of 93 Bcf for the week ended April 17th. Except for the outlier at 50 Bcf, most analysts were close to one another as seen below. Top analysts Jim Duncan of ConocoPhillips (NYSE:COP) estimated an injection of 85 Bcf and Scott Speaker of JP Morgan was close by with an estimate of 85 Bcf.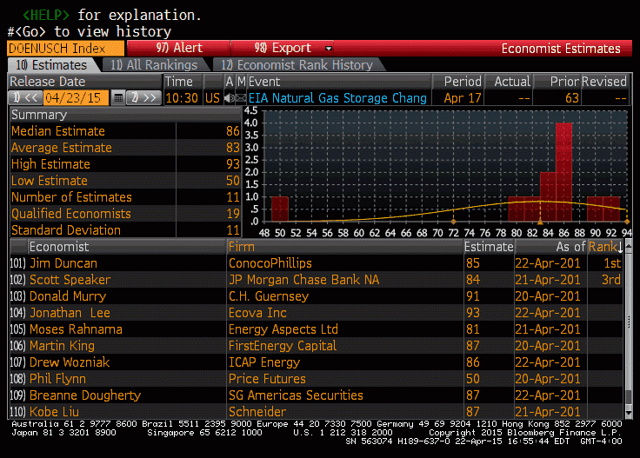 Actual Natural Gas Storage: April 23Yet, there was more natural gas injected for the week ended April 17 than expected, with an injection of 90 Bcf into storage. According to the EIA, this injection brings working storage to 1,730 Bcf, which is -5.8% below the 5-year average. The five-year average build for the same period is 46 Bcf; however last week's build exceeded the five-year average by 49%.
The price reacted with a sell-off to $2.52 before being supported back to ~$2.57 immediately after the report, before resuming the decline back to ~$2.53 later in the day.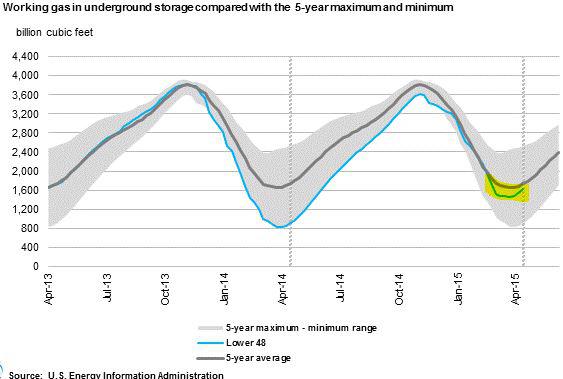 NOAA Weather Updates
6-10 Day Outlook: April 28 - May 2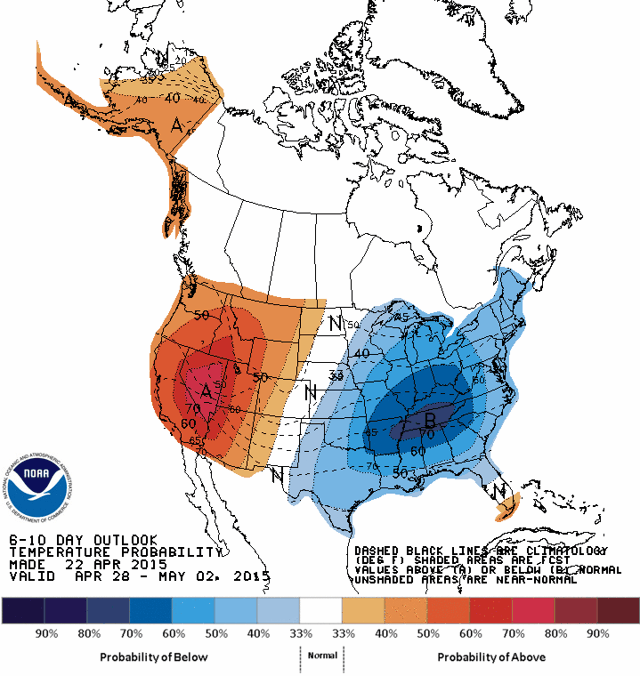 8-14 Day Outlook: April 30 - May 6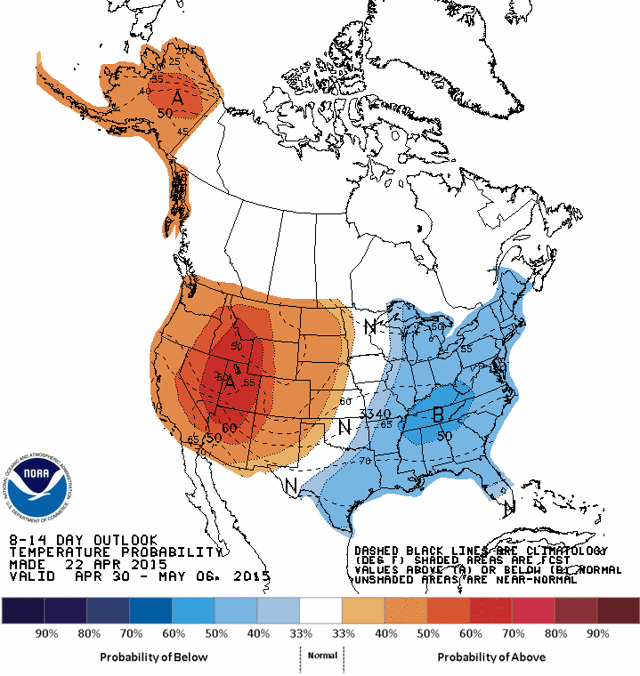 Weather Underground Forecasts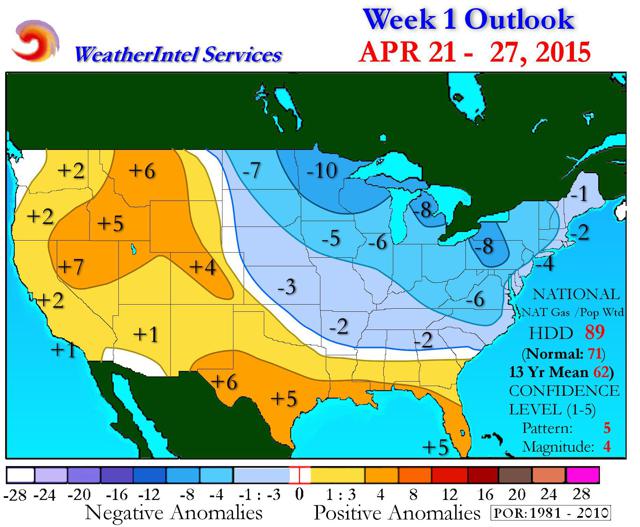 Week 2: April 28 - May 4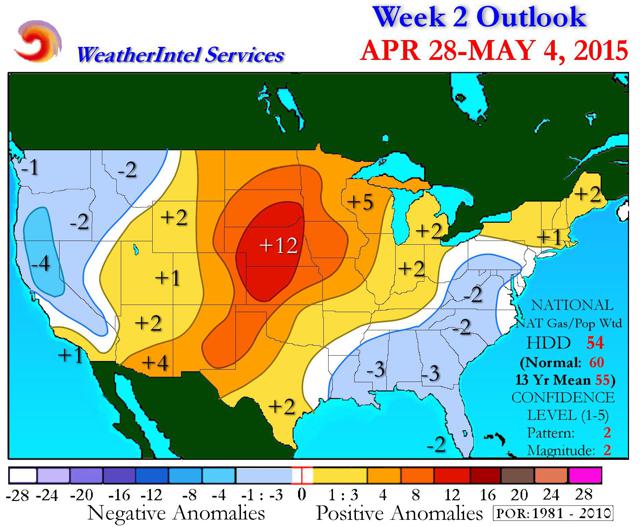 Quiet Week in Natural Gas
A commodity known for its volatility, natural gas has become quiet recently. After the initial drop on the Sunday night electronic open (4/19), the price has moved in a very narrow range from $2.534 to $2.622 before the storage report today. What will cause the price to move? With the massive amount of overproduction presumably priced into the market, it would seem to take an extreme weather event to move the price at this point in the season.
Talk of $2.50 gas and lower continues, but bulls continue to hold the price and believe a bottom is near. Until an extreme weather event or production disruption occurs lower volatility seems to be sticking around.
Relevant Natural Gas ETFs and ETNs:
Long
Short
Previous Natural Gas Articles
Disclosure: The author has no positions in any stocks mentioned, and no plans to initiate any positions within the next 72 hours.
The author wrote this article themselves, and it expresses their own opinions. The author is not receiving compensation for it (other than from Seeking Alpha). The author has no business relationship with any company whose stock is mentioned in this article.