I am going to keep it very short tonight. I think my High-Probability, Mean-Reversion chart says it all – a short-term bounce (1-3 days) is imminent.
Yes, the market has pushed into a short-term oversold state and as a result, I have been trading like mad in both of my options strategies. As a contrarian, it is times like these that I feel most comfortable taking a position.
When the ETFs I follow have RSI (2) readings below 2 and followed by a gap lower in the market I am perfectly comfortable adding exposure through directional plays like calls and of course, selling bull put spreads.
The market doesn't offer this type of set-up often, so I have to take advantage of the short-term condition while it lasts. Oftentimes, traders will shy away from short-term oversold/overbought conditions because they feel like market conditions can become even more extreme, but when you use options you have the power of allowing yourself room for error, particularly when selling vertical spreads.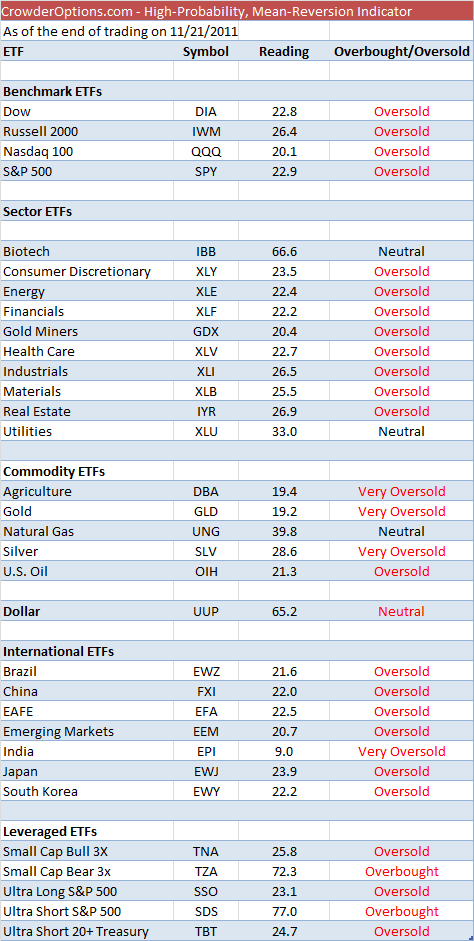 (Click to enlarge)
Disclosure: I am long XLE, QQQ.