I have followed Pandora Media (NYSE:P) for a long time. Upon its 3Q financial results release, I made the following calculations:
1. The number of active users is growing, but growth slows down.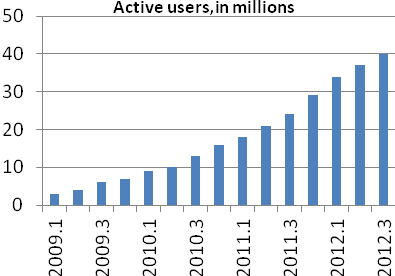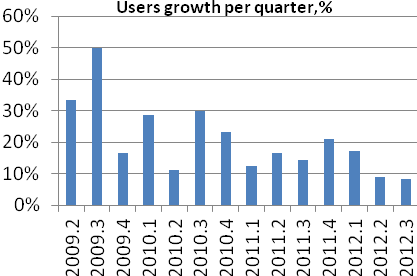 2. User stickiness is growing. Average listening hours per user per quarter is 53, 4 hours up from last quarter.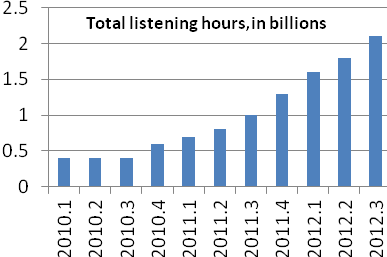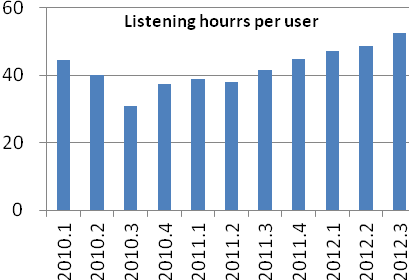 3. Revenue is growing, but at a slowing pace.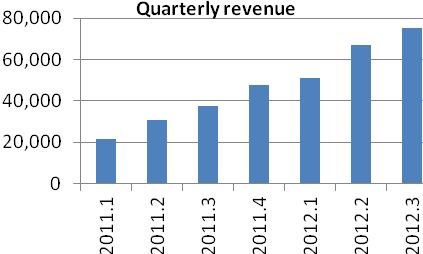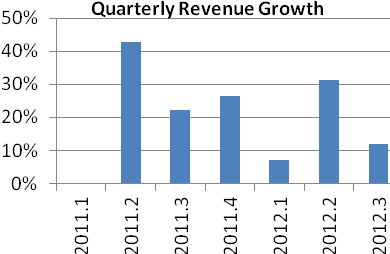 4. Profitability
The percentage of content acquisition cost remains 50%, the same as last quarter. This figure rises about 7 points for the first quarter every year, probably owing to the planned royalties lift through 2015. According to its S-1, the per-performance rate Pandora now pays is $0.00102, which goes up to $0.00140 by 2015.
Subscription fees account for 12% of total revenue, 1 point lower from last quarter, declining due to the cap of 40 hours per month being removed.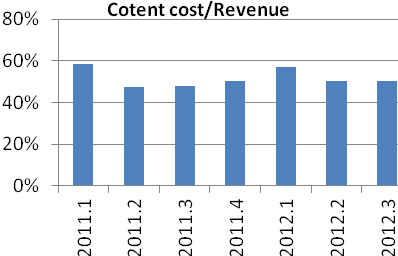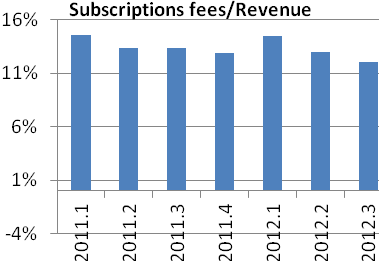 5. Valuation
I believe Pandora's revenue will grow at modest speed next year, but may not profit yet due to royalty increases and other cost increases. However, I don't think Pandora's business model is broken because if we regard its content cost as cost of revenue rather than operating expense, we will find that it has a gross margin over 40% and revenue growth over 100%. Moreover, with its vast audience, it has huge potential to be taken over by social media companies such as Google (NASDAQ:GOOG).
Disclosure: I am long P.