Overview:
CNO Financial Group (NYSE:CNO), formerly Conseco, is a supplemental health (60% of revenue), annuity (1%), and life insurance (10%) company. They operate through three main subsidiaries that actively market insurance products: Banker's Life (60% of revenue), Washington National (20%), and Colonial Penn (6%). They have a block of legacy policies referred to in their financial reports as "Other CNO business" (14%). CNO operates in the market niche of middle age, middle class individuals.
Oversold and Unwanted:
This stock is unloved by market sentiment for many reasons.
Five Dollar Threshold: The stock trades near $5 a share which is significant for two reasons. Studies show that stocks that trade below five dollars are more likely to go bankrupt than stocks trading above five dollars. Because of this research, many brokerages limit the amount of stock that can be bought on margin. Many mutual funds in their charter explicitly limit funds from owning stocks priced below five dollars. Though CNO isn't trading below five dollars currently it's hovering close to five and its 52 week low is below five.
Style Purgatory: CNO is currently restricted from paying a dividend because the Federal Reserve is limiting financial institutions from paying dividends. CNO hasn't demonstrated successful premium revenue growth over the past five years. This places CNO in limbo because it's not attractive to growth investors or value investors seeking dividends. CNO repurchased $39.5M last year; if this amount was paid out in dividends it would result in a dividend yield of over 2.5%.
Overly Pessimistic Analysts: The Company also is barely profitable and has an extremely low return on equity. Investors tend to forecast future growth based on current metrics and neglect the convergence towards the mean.
Restatement: CNO has announced and provided guidance on retrospective accounting changes being implemented in the first quarter of 2012. Managers are reluctant to invest in companies with looming restatements because of the increased uncertainty in earnings and market reaction. More light will be shed on the restatement December 14th when the Company holds a conference call detailing the effects of the restatement.
Thesis:
With little downside, conservative value estimates above current market price, and if management accomplishes its ROE goal of 9% massive upside. With a current price of $5.78, a price target of $8.00 is 38% upside. The shutter value of $5.56 a share is only 4% below CNO's current share price. Though CNO has traded below its shutter value, it's a nice entrance point.
Valuation:
Residual Income: Though CNO is trading at a significant discount to book value, merely purchasing the company and liquidating it isn't feasible for an insurance company because of the long term nature of insurance contracts (<.5). If the company were to stop writing new premiums and wind down the business, it would close its doors for good by the end of 2018. The Company is worth $5.56 a share if they were to stop writing new insurance contracts. If the Company continues to operate, destroying value at its current pace, it is worth $6.70 a share. This is the most probable situation though with new management at the helm modest increases in profitability can be realistically expected. Management's stated goal of increasing ROE to 9% would yield a share price of $9.29. Management intends to grow profitability by leveraging its current satellite offices and sales network which spread fixed corporate costs over more revenue. Using the conservative estimates of $6.70 and management's estimates of $9.29, a price target of $8.00 is recommended.
Segment: Value was also calculated by segment. The three segments are burdened with corporate expenses and CNO other business losses on a prorated basis. With current ROE projections for each segment, Banker's Life is worth $3.82 a share, Washington National is worth $1.25 a share, and Colonial Penn is worth $0.26 a share resulting in a firm value of $5.33. This value is misleading because it assumes that the other CNO business losses not only continue indefinitely but grow slightly and capital is tied up indefinitely. In actuality, the losses and invested capital will eventually fall to zero. If the segments weren't burdened with the legacy contracts, the sum of the parts would be $6.10 a share. As a demonstration of value, if Banker's Life was operated independently, meaning it didn't have CNO's corporate expenses or legacy contracts, it would be worth $8.34 a share. This value is unrealistic because Banker's Life would incur additional costs and capital if it operated independently; even so, if Banker's Life could operate independently with only increasing expenses by $40 million, it would be worth CNO's current share price alone.

Projections:
When projecting financials, three main metrics dictated most of the model: Insurance policy income, insurance policy benefits, and investment yield. Insurance policy income was projected by adding last year's insurance policy income and current year new insurance policy income and subtracting current year insurance policy terminations. General accounts assets investment income is 5.25% of total investments. All investments are proportional to insurance policy income. Insurance liabilities are proportional to insurance policy benefits. Insurance policy benefits decrease from 100% of insurance policy income in 2011, meaning the insurance contracts aren't profitable, to 98% in 2015. The increasing profitability of insurance contracts results because of the expiring of old policies that weren't profitable. It should be noted that small changes in the yield on investments drastically changes the valuation of CNO. This is so because any increase in yield directly increases profits; it should be noted that increasing yields will result in impairment charges for investments purchased while interest rates were low. A risk free rate of 3% is used in projecting the base case and management's case. A risk free rate of 2% is used for the shutter projection. A risk premium of 6% and beta of 2.5 is used for all models.
Catalysts:
Many of the reasons why CNO is unloved by the current market provide mild catalysts:
Dividend: Once CNO is allowed to issue dividends, the Company will. The Company is already purchasing shares which are a work around to solve the problem of not being allowed to pay dividends. At its current price, the amount of share repurchases last year would equal a dividend yield of over 2.5%.

Growth: The Company is positioned to and intends to grow its premiums revenues through developing its sales force. If they accomplish this, investors looking for growth will be more likely to buy CNO. As time passes, market sentiment towards growth and financial companies may change which will increase investor interest in CNO.

Five Dollars: As the Company's share price increases, mutual funds will be more inclined to own the stock without the fear of being forced to sell if the stock falls 20%.

Restatement: The risk of the restatement magnitude will be resolved in the coming months. Once the restatement takes place, mutual funds will be more inclined to own the stock.

Reversion to the Mean: As time passes, CNO's financials will revert to the mean. As illustrated, if management achieves its stated ROE goals, it is worth over $9 a share.

Book Value: CNO tangible book value, net deferred acquisition cost restatement, is over $10 a share. CNO shouldn't be trading above tangible book value because the company is destroying value.
Risks:
Many market and unsystematic risks challenge the ownership thesis:
Interest Rate: Because CNO must purchase long maturity bonds for its insurance products, small swings in interest rates will drastically decrease the value of their investments. CNO also has a large mortgage portfolio which would decrease in value if rates increased. This risk is partially offset because insurance products are in higher demand when interest rates are high. CNO could potentially grow its revenue if interest rates drop.

Projection Error: Even with conservative estimates, the estimates way be too aggressive. This is partially offset by the use of the residual income valuation model because the model relies on CNO's current book value.

Destruction of Value: As the model displays, the current economic value of CNO can't and won't be realized. The continuing operation of CNO will increase the value from $1.3 billion, the shutter value calculated above, to $1.6 billion. If unprofitable contracts are written, their economic effects will impact earnings for years to come. CNO currently is dealing with legacy contracts and may be writing policies that will become legacy problems in the future.

Restatement: Mentioned earlier, the announcement of the restatement effects may adversely affect stock price. It seems as if the market is overreacting, the impact of the restatement.
Summary:
As outlined above, CNO Financial is currently unloved and undervalued by the market. Because of structural limitations of the market and current market sentiment, CNO is oversold. Once CNO provides clarity concerning its deferred acquisition restatement, the stock will appreciate to its full value of $8.00.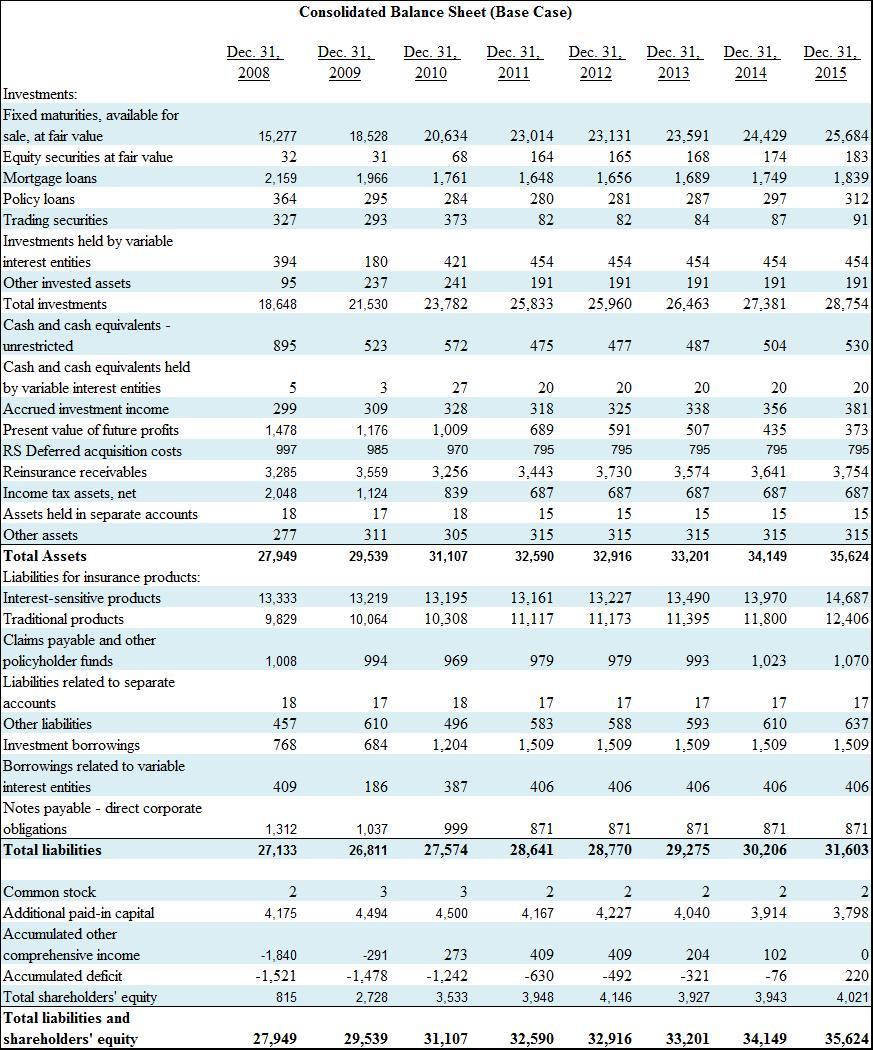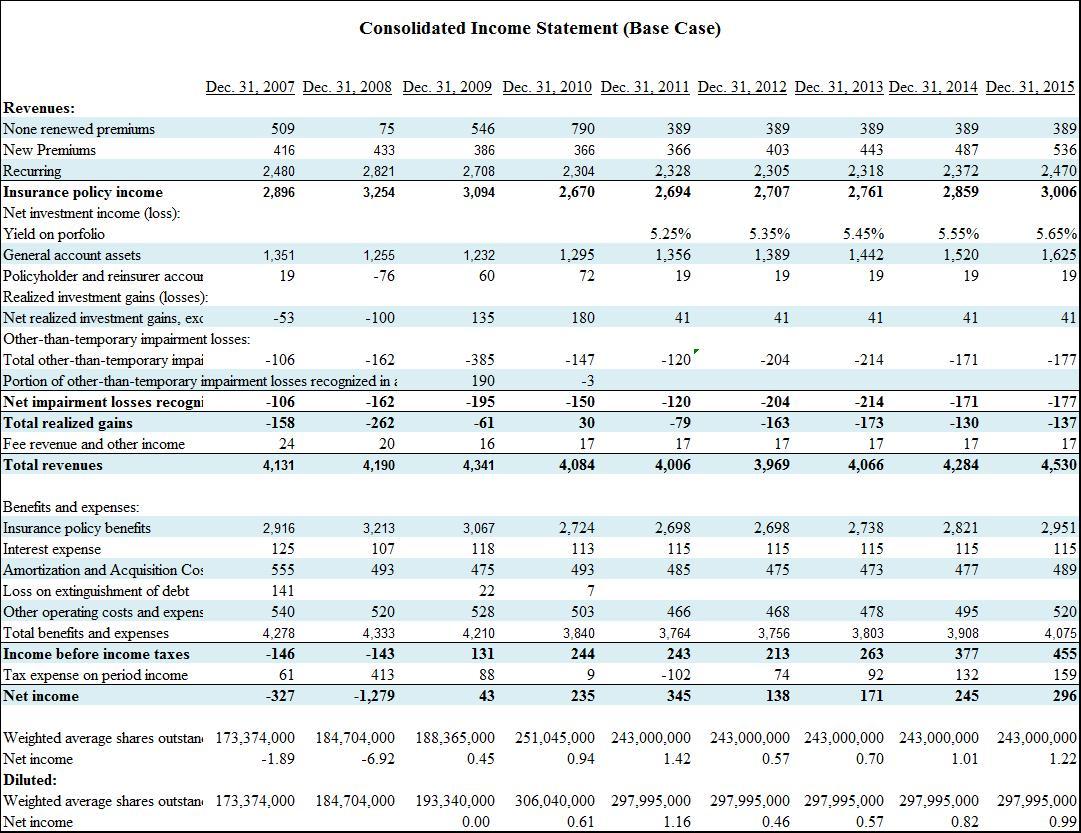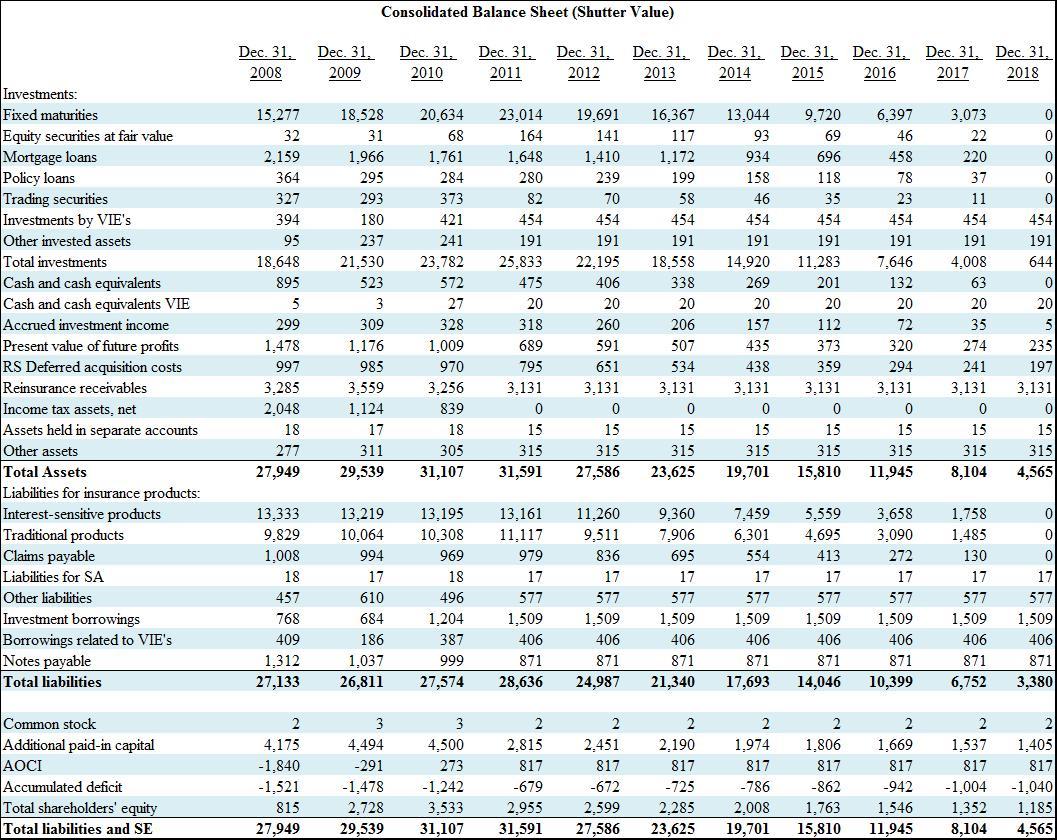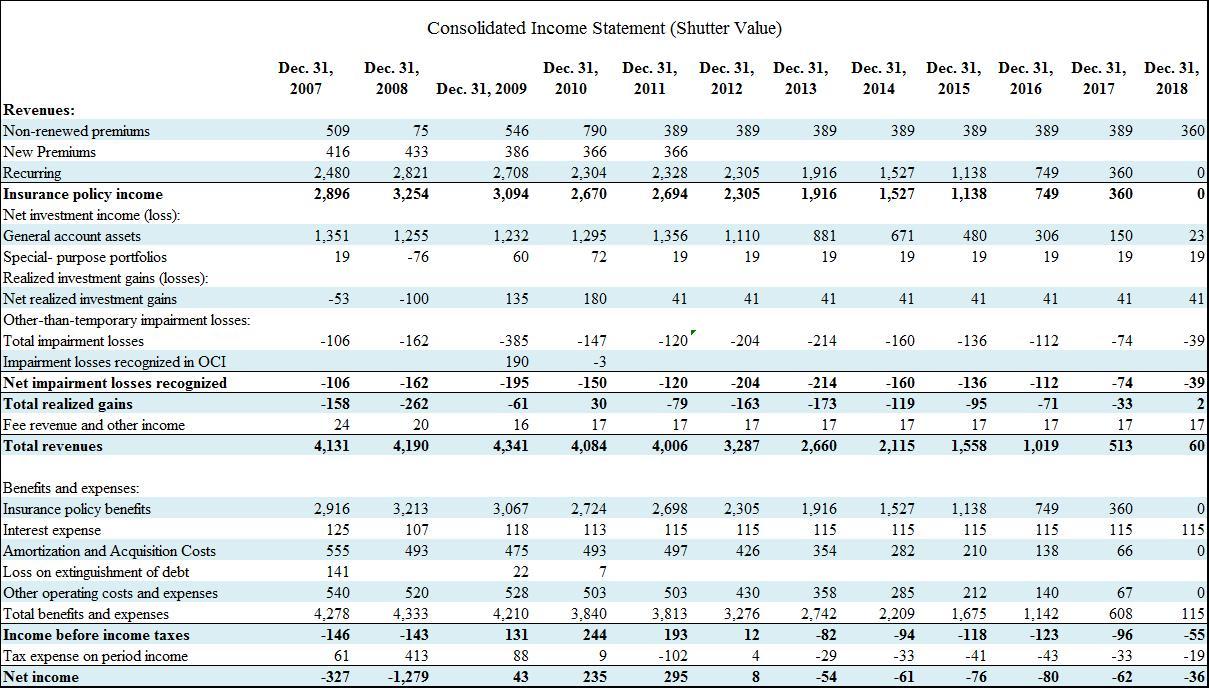 Disclosure: I am long CNO.