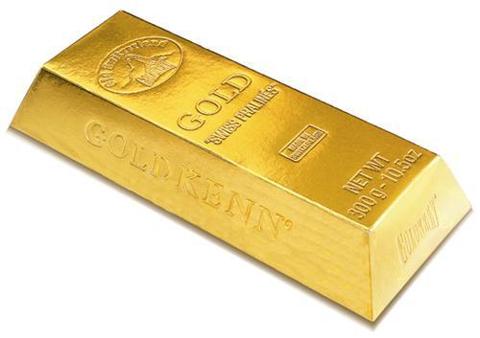 Gold exchange traded funds are rallying on worries the latest central bank liquidity actions will lead to further currency debasement and make precious metal ETFs attractive to investors seeking protection.
SPDR Gold Shares (NYSEArca: GLD) gained 2% on Wednesday after the Federal Reserve announced it was working with other central banks to lower the pricing on existing dollar liquidity swap arrangements. The move is designed to relieve bank funding stress in the Eurozone. Also Wednesday, China lowered the reserve requirement for its banks in another sign that central banks may ease more to assist the global financial system and economy.
"The trade remains extremely choppy while intraday volatility is also exaggerated in thin trading volumes….despite gold's still fairly strong correlation to the broader equity market and commodity market, market participants remain reluctant to liquidate in large volumes amid ongoing uncertainty" about the Eurozone, analysts at VTB Capital said in a note to clients, reports MarketWatch.
European equities and sovereign bonds have recovered in the wake of the coordinated central bank action.
Some investors have been worried about gold's tendency recently to fall with stocks. Yet gold remains a solid safe-haven asset as governments print money to combat economic weakness.
ETFS Physical Swiss Gold Shares (NYSEArca: SGOL) and iShares Gold Trust (NYSEArca: IAU) are other ETFs that invest in the precious metal.
"The joint action by the world's major central banks to boost dollar liquidity and provide cheap dollar funding to European banks facing a 'Lehman moment' spurred 'risk on' rallies in commodities and equities," GoldCore wrote in daily commentary. "The dawning realization that money markets were very close to complete collapse will likely lead to increased risk aversion again and continuing safe haven demand for gold."
ETFS Physical Swiss Gold Shares (NYSEArca: SGOL)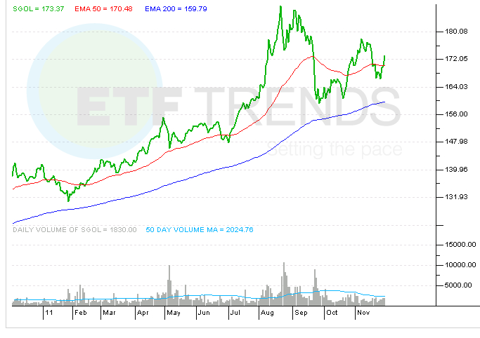 Tisha Guerrero contributed to this article.
Disclosure: Tom Lydon's clients own GLD.