Mortgage REITs are levered vehicles that are susceptible to changes in interest rates. However, we believe that mREITs will benefit from ultra easy monetary policy as the global economy struggles with significant debt loads. We recently highlighted the risks to the global economy in: Is Your Portfolio Ready For The 'Great Deleveraging?'
We believe that the Federal Reserve will remain on hold until the country experiences meaningful declines in the unemployment level.
The charts below highlight the significance and the magnitude of the unemployment problem in the U.S. Investors know all too well of the headline unemployment number. But what is more troubling are the underlying problems of unemployment today. The unemployed are out of work longer, which indicates a structural and not simply a cyclical problem.
Click on graphs to enlarge: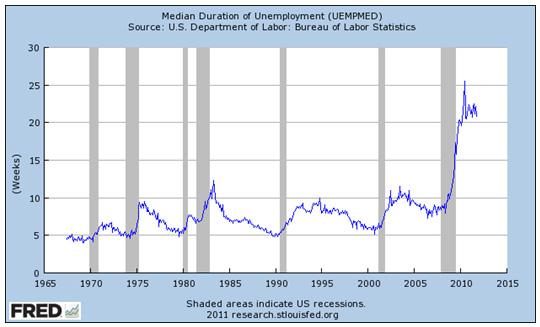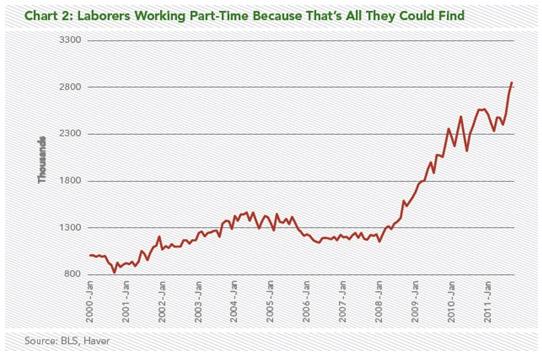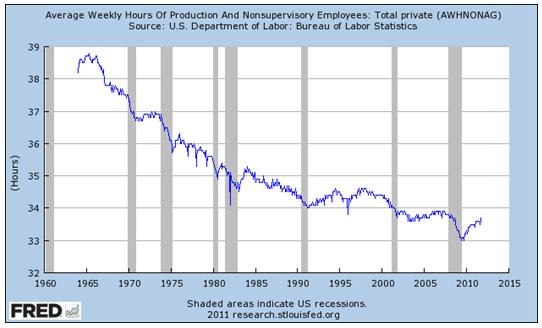 Tactical Strategy
Investors should continue to monitor these key unemployment metrics to assess whether the underlying unemployment picture is getting better. Until unemployment issues wane, we think investors can stay long mREITs.
As interest rates remain low, savers are punished. As such, we believe investors should consider allocating a portion of their portfolio to mortgage REITs to generate income in a low yield world.
Mortgage REIT Overview
Mortgage REITs take advantage of a tax status to invest in mortgage-related real estate assets. REITs can invest in both physical real estate assets and real-estate related securities like mortgage backed securities ("MBS"). REITs electing to take advantage of the tax status must distribute 90% of taxable income as dividends. The primary advantage of using the REIT tax designation is that these companies do not pay state or federal corporate taxes on dividends paid to investors. Instead, the taxes are paid by the REIT equity holders (investors).
A mortgage REITs' principal business objective is to generate income for distribution to its stockholders from the spread between the interest income received on its mortgage-backed securities and the cost of borrowing to finance its acquisition of mortgage-backed securities. Most mREITs utilize leverage to boost shareholder returns.
Analyzing Mortgage REITs
Investors should look at several key metrics when comparing and analyzing mortgage REITs, including size (market cap), leverage profile, composition of investments (i.e., Agency vs. Non-Agency and Fixed vs. Floating Rates), and most importantly tenure and strength of the management team. All of these metrics can significantly affect the risk profile of a particular mREIT. The following table compares the key metrics for several of the largest mREITs.
Click to enlarge: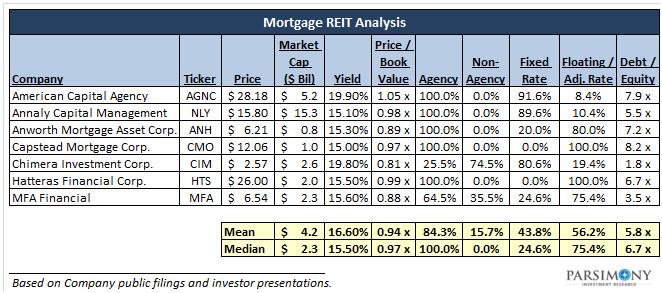 Recommendations
As we highlighted in "Agency REITs: Cream of the mREIT Crop", we think agency REITs (e.g., American Capital Agency (NASDAQ:AGNC), Annaly (NYSE:NLY), Anworth (NYSE:ANH), Capstead (NYSE:CMO), and Hatteras (NYSE:HTS)) continue to offer investors the best risk-adjusted yield in the mREIT space. Agency mortgages are guaranteed by government-sponsored entities (implying limited credit risk). Conversely, non-agency securities do not carry a similar implied guarantee, making them inherently more risky due to the higher relative credit risk.