By Jared Cummans
Over the years, value investing has emerged as one of the favorite strategies for a number of individuals and advisors. A steady stream of income that dividends provide can help protect a portfolio from market dips as well as adding an inflation hedge. The methodology has become so popular that some investors swear by it and are uneasy about making allocations to anything that lacks an important dividend yield. Many feel that value principles conflict with the commodity space; when someone thinks of commodity investing, they typically think of active trading of futures contracts or exchange traded products. But there are a number of securities that may be overlooked [see also Dividend Special: Top Companies In Every Major Commodity Sector].
With commodities playing a small, but pivotal role in a diversified portfolio, value investors have only one reason for not adding exposure; troubles finding commodity investments that pay dividends. Below, we outline three commodities whose underlying investment vehicles often offer strong dividend yields to maintain the steady income stream that your portfolio relies on [see also Dividend Special: Four Commodity Stocks Yielding Over 5%].
Coal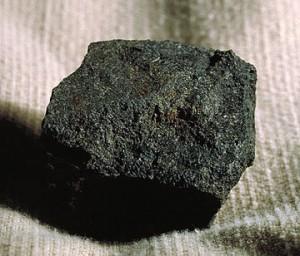 Coal is one of the most important energy sources in today's world. It is primarily used as energy for power plants the world over, helping to generate roughly 40% of the world's electricity. Although concerns remain over its relatively 'dirty' nature when compared to other fuel sources, the fact remains that coal is by far one of the cheapest and most abundant sources of fuel in the world today. China is by far the largest producer in the world, with the U.S. coming in second, followed by Australia. As far as value options are concerned, there are two stocks that stand out from the rest [see also Ultimate Guide To Coal Investing].
Copper
Copper, one of the oldest commodities, is among the most widely-used industrial metals in the world. The reddish-brown commodity is best known for its excellent conductivity for electrical wiring and also its prominence in plumbing. But aside from its main uses, copper is also used in power generation and transmission, heating and cooling systems, telecommunications equipment, motors, brakes, and a number of other everyday products. As such, many feel that a play on copper can also be thought of as a play on the overall economy, or at least on the industrial sector. When it comes to yields, there are a few copper stocks that deserve a closer look.
Crude Oil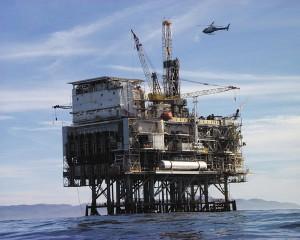 Crude oil has been one of the most talked about commodities as of late, with its price breaking through the triple digit barrier for the first time in months. Though it still remains volatile, with tensions rising in the Middle East, it looks like crude oil may be set to rise for the near-term future. From an investing standpoint, there may not be a more important commodity than crude. It touches just about every part of our everyday lives, as it is used in everything from gasoline and plastics, to cosmetics and industrial solvents. Crude has cast something of an invisible net over markets as many do not realize just how often we rely on the fossil fuel in our daily routine. The dividend options for this sector are numerous, but we chose three of the most prominent options.
Disclosure: Jared is long BP.