When most investors think about the "stocks of the decade," names like Apple Computer (NASDAQ:AAPL) or Amazon.com (NASDAQ:AMZN) come to mind. You may be surprised to learn that Apple comes in sixteenth place, and Amazon.com is way back in fiftieth place when it comes to ten-year average return.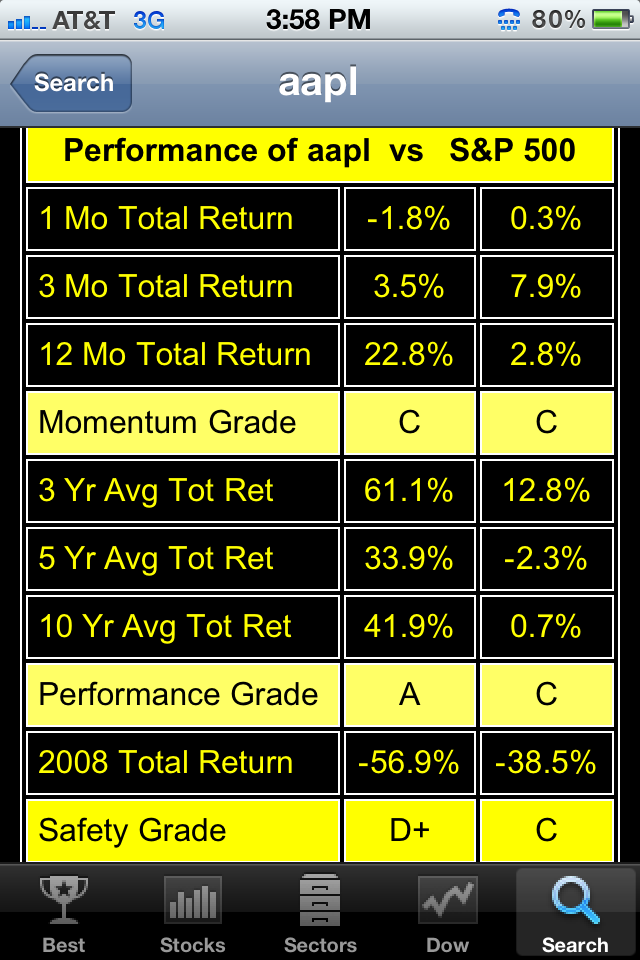 Data from Best Stocks Now App
As you can see, Apple has beaten the S&P 500 by a wide margin over the last ten years. The stock has delivered an average of 41.9% per year during the last decade, while the S&P 500 has only averaged 0.7% per year. Apple gets an "A" grade when it comes to overall performance, but again, there are actually fifteen stock that have beaten Apple's ten-year stock performance.
Data from Best Stocks Now App
Amazon.com's performance of 32.5% per year places it in fiftieth place over the last decade. Amazon also gets a performance grade of "A," but there are forty-nine stocks with a better ten-year performance than Amazon.
Actually, the No. 1 stock of the decade is NetEase.com, which is a Chinese provider of an online gaming community. The stock has averaged 76.6% per year over the last ten years. Sorry, but I really don't trust Chinese online gaming stocks. Let's look at No. 2 instead.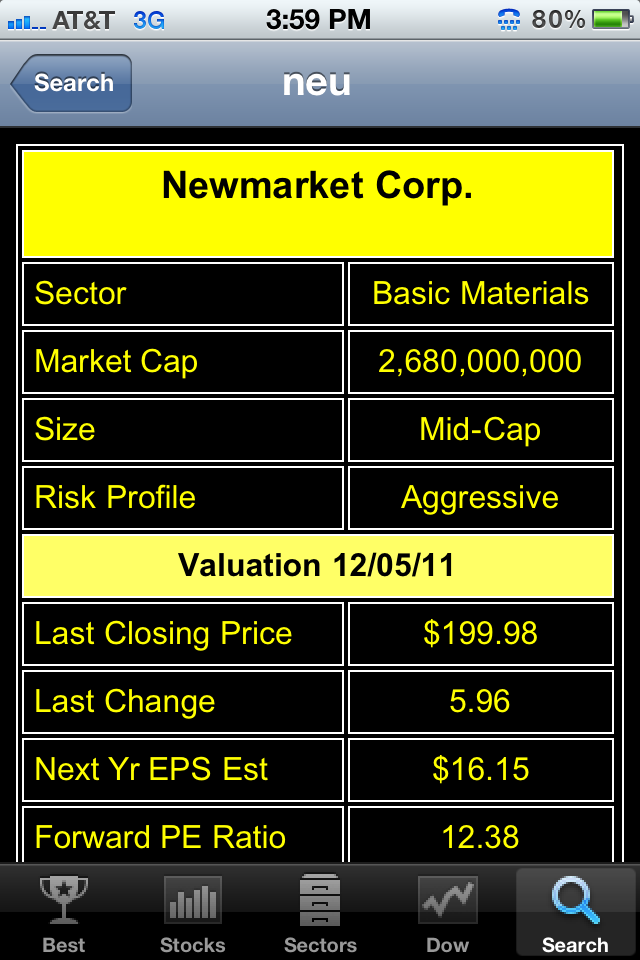 Data from Best Stocks Now App
NewMarket (NYSE:NEU) is headquartered in Richmond, VA, and it is a $2.68 billion mid cap company. The company manufactures and delivers additives that enhance the performance of petroleum products.
The company is very similar to a stock that I used to own named Lubrizol (LZ), which is now in the portfolio of Berkshire Hathaway (NYSE:BRK.A). Check out the returns that Newmarket has delivered over the last 1, 3, 5, and 10 years!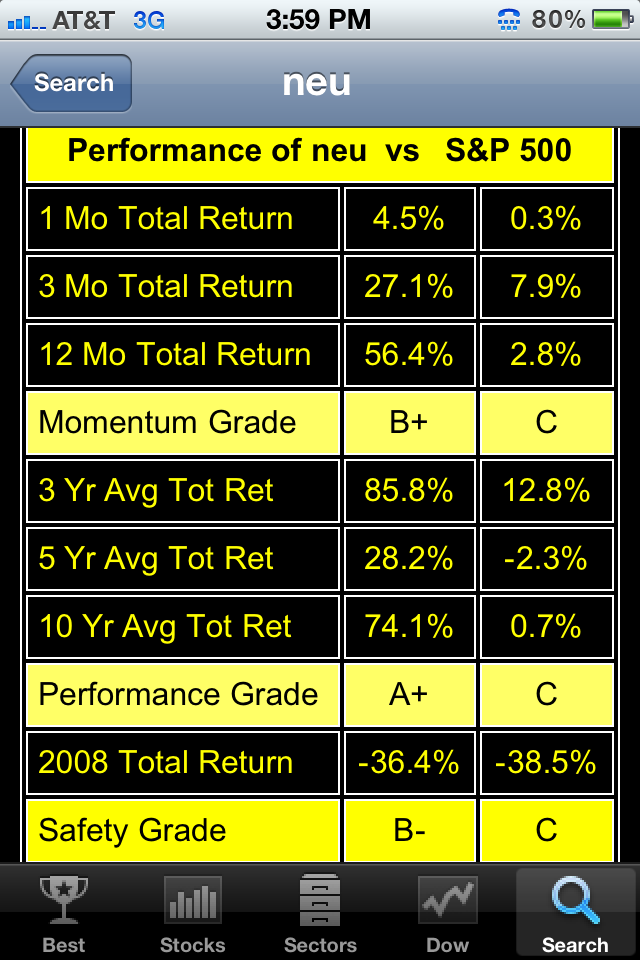 Over the last ten years, NewMarket has returned an average 74.1% per year! Over the last three years, the stock has averaged 85.8% per year, and over the last twelve months the stock is up 56.4%. The stock earns an overall performance grade of A+ when measured against over 2,600 other stocks.
I realize that investing is all about the future, but it hard to discount the phenomenal past results that this stock has racked up for its investors. I love stocks that have outperformed their peers and the market over time. It tells me that the company is in capable hands.
While I like performance, I also like value. I like to buy great stocks when they still make sense from a valuation point of view. (In fact, I wrote an entire article on this subject recently on Seeking Alpha.) Let's take a look at the current valuation numbers of this great mid cap stock: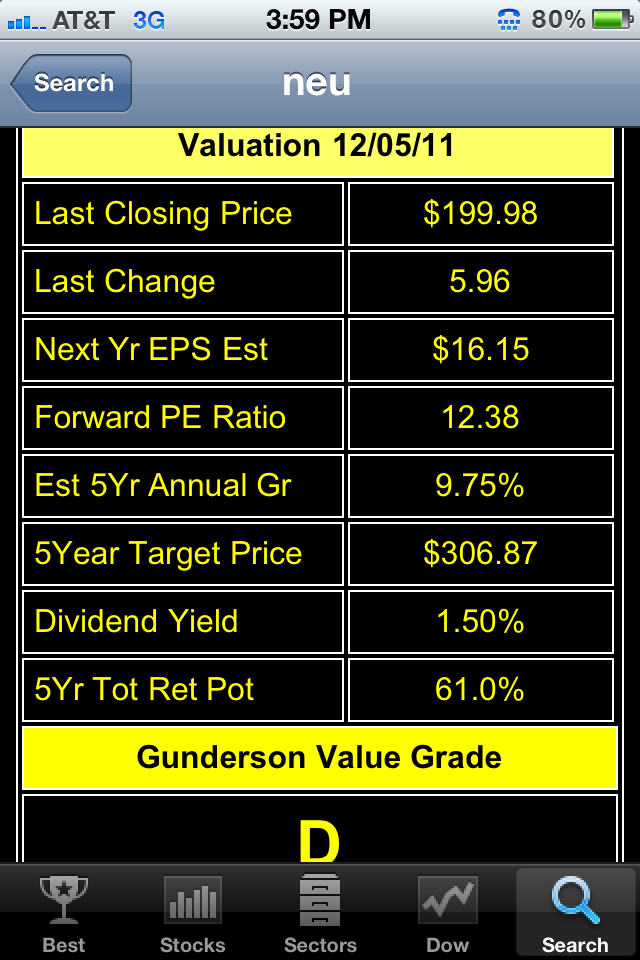 Data from Best Stocks Now App
NewMarket is currently trading at 12.38 forward earnings. This compares to an estimated five year growth rate of 9.8% per year. The stock is currently trading at an unfavorable PEG ratio. It should be noted that the company has been growing its earnings by a 48% per year rate over the last five year, however.
It would seem to me that the analysts' five year consensus estimate could be a little conservative here. The last four quarters has seen an average of about 20% per year. Consider that the company was earning $1.74 per share seven years ago, $4.75 per share four years ago, and is expected to make $16.15 per share next year! That is some fantastic earnings growth.
I have a five-year target price of just under $307 per share at the current time. I like stocks that have 80-100% upside potential. NewMarket falls short of this at this time, but I believe the consensus estimates are very conservative and there is upside potential to these earnings.
I really like the current chart of the stock, which seems to be signaling the beginning of a new major uptrend as it clears resistance levels from earlier this year.
One-year chart of NewMarket
Overall, Newmarket is currently ranked at number 89 out of 2,682 stocks. It also gets a grade of A- in my proprietary grading system. I would like to buy the stock a little cheaper, but this is one of the greatest stocks of the decade and should continue to deliver good returns to investors going forward.
Data from Best Stocks Now App
Disclosure: I have no positions in any stocks mentioned, and no plans to initiate any positions within the next 72 hours.