By Mark Bern, CPA CFA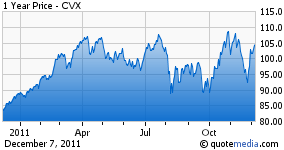 Hello, my name is Mark and I admit that I am a conservative investor who likes dividends that increase every year. I used to have a problem in my younger days, chasing after growth. I still have yearnings at times but I just keep remembering the key steps to conservative, long-term investing and it keeps me on the right path.
Step 1. Get paid regularly. Always buy stocks that pay a dividend. It's like having a job that pays a regular salary as opposed to one that promises to pay a huge bonus based upon profit sharing sometime in the future (whenever the company turns a profit). Why work for promises. Show me the money.
Step 2. Make sure the company has a history of giving raises. If a company pays dividends but doesn't raise the dividend regularly how am I going to keep up with inflation? I need that raise. I want that raise. Show me the history.
Step 3. The company must have a sustainable advantage that ensures both steps one and two well into the future. I don't care if it is a low cost advantage, a technology advantage, patent rights with a long time to expiration, or differentiation. It just has to be real and costly to imitate.
Step 4. Stick with the "King of the Hill." Always choose the company that is the dominant player in its field with a good reason that it will retain that position and continue to grow (see Step 3 above).
Step 5. Stay away from debt hogs. If a company has to borrow constantly to stay in business and make ends meet or to pay its dividend, look elsewhere. The end is near.
Step 6. Do your homework and be sure that what you've read about the companies is true and not hype. Some folks like to buy first and pray later. I like to pry first and get paid later.
Step 7. Stay diversified. Don't make big bets in any one company or industry. It's too much like gambling. "Steady, consistent total return with less volatility than the overall market provides a better risk-adjusted return," my dad always said.
Sorry, but I don't have 12 steps. Just seven keeps me on course. Well, that was fun but a good exercise just the same. So, now let's see how Chevron (NYSE:CVX) stacks up to the seven steps.
Chevron is the world's fourth largest integrated oil company (Step 4). There may be more than one king of the hill in this huge and very profitable industry. Being in the top tier is what we are after here. The company owns excellent reserves and has a top notch exploration unit. It also has the free cash flow to continue to invest in its future growth and sustain its position (Step 3).
CVX pays a nice dividend with a current yield of 3.2% compared to approximately 2% for the S&P 500 (Step 1). The company has paid a dividend every year since 1912 and has increased the dividend for 24 consecutive years and counting (Step 2).
The debt to capital ratio is very low at about 7% as the company is able to fund its capital needs internally (Step 5). I just did Step 6 before I decided to write this article and I find no contradictions to my thesis or reasons why I should not consider CVX for my portfolio.
Unfortunately, I already own two other oil companies so for now I must wait to stay true to Step 7. My other holdings are ConocoPhillips (NYSE:COP) and Occidental (NYSE:OXY) and are long-term holds. But if oil prices fall more due to a weak global economy I will definitely try to squeeze some of this most excellent company in, even if I have to make room.
I have taken a look at all of the major oil companies and at this point in time CVX stands out for me. I like COP, but there is uncertainty coming in terms of how investors will fare after the company splits into two separate units. I think we will gain from the event but I will have to do some sole searching as to whether I want to own both or one of the new companies or whether I would rather own CVX.
If you don't own stock in the oil patch, I suggest you consider looking into Chevron but don't forget to do Step 6.
If readers are interested in some of my other articles on companies in the oil sector please follow these links:
Disclosure: I am long COP, OXY.