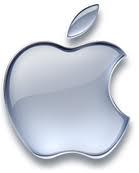 Most Apple (NASDAQ:AAPL) pundits expect the iPad 3 to be released in March of 2012, yet if we connect the dots, there may be more to be unveiled than what most expect: an iPad family. Having followed Apple since 1984 when the Macintosh was launched, I've listed three reasons why a preponderance of evidence points to an iPad family.
1. Been there, done that. 27 months after Apple launched the iPod in 2001, it announced the iPod mini, the second member of what became the iPod family with later versions being the iPod classic, shuffle, nano, and touch. Developing the iPod family helped Apple retain its lead in the portable MP3 player market. Apple had 31% market share when the iPod mini was announced. Apple now commands over 70% market share in 2011, ten years after the iPod's debut. While the past doesn't predict the future, 27 months after the iPad was announced will be April of 2012. This doesn't mean that Apple holds hard and fast to launch windows, for they haven't for the upcoming iPhone 5. Yet we shouldn't be surprised if an iPad family is announced some time next year. Developing and launching a tiered offering would help Apple sustain or grow tablet market share.
2. Tim Cook thinks different. During Apple's earnings call in October, 2010, Jobs said, "7-inch tablets are tweeners: too big to compete with a smartphone and too small to compete with the iPad." He also added that competing manufacturers were struggling to meet the price point of the iPad, which started at $500. "These are among the reasons that the current crop of 7-inch tablets are going to be DOA — dead on arrival," Jobs concluded during the call. Yet as Guy Kawasaki once allegedly said, "Jobs is the only guy who could change his mind and make you think he was right twice." One of the key lessons we learned from Jobs is that he believed that changing one's mind is a sign of intelligence. Just as he was incorrect when he first shipped the iPhone with no Apps: Jobs claimed that Safari web apps were the way to go. Six months later he changed his mind. 500,000 Apps later, the rest is history.
Cook has the opportunity to change Apple's mindset with an iPad family. There are already several changes he has made. At a minimum, Cook:
Speaks more candidly about Apple and regularly communicates to his "Team" through corporate-wide emails
Restructured Apple's education division to be aligned with the rest of the corporation
Started a charitable corporate matching program for employee donations to non-profits of up to $10,000/yr.
May help decide what to do with the $80+ billion in cash and cash equivalents since he cited, "I'm not religious about holding cash or not holding it," during the last earnings call
Cook can make his own mark on Apple's future with an iPad family.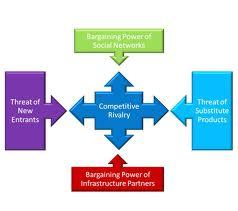 3. Porter's Five Forces: One of the most significant influences in Michael Porter's Five Forces (see diagram) is the Threat of New Entrants. With Amazon's (NASDAQ:AMZN) launch of the Kindle Fire, there is now an appealing offer in the entry-level Tablet market with 6", 7" and 9.5" display options available. While Apple doesn't compete on price, it does understand the science of value marketing because Apple created three tiers for the iPhone and iPod families.
Apple's classic approach is to have a good, better, best line-up. Apple defined the iPhone family tiers this fiscal quarter with:
Good: iPhone 3GS [8GB] for free or $1;
Better: iPhone 4 [8GB] for $99; and
Best: iPhone 4S [16GB, 32GB, 64GB] for $199, $299 and $399.
The iPod family tiers were signed, sealed and delivered prior to the iPhone tiers.
Amazon and others have created a low- and mid-tier tablet threat where Apple only has a high-tier position. While Amazon has the low-tier, others have the mid-tier:
$200-$299 includes HP (NYSE:HPQ) TouchPad [9.7", 32GB], HTC Flyer [7", 16GB] and others.
$300-$399 range includes Samsung (OTC:SSNLF) Galaxy Tab 7 @ $349 because of a $50 Best Buy gift card, Toshiba (OTCPK:TOSBF) Thrive 10.1" at $399.99 and others.
Because Apple seeks to dominate the product categories it enters, we can expect a response to the New Threats which are making a dent in the Apple universe.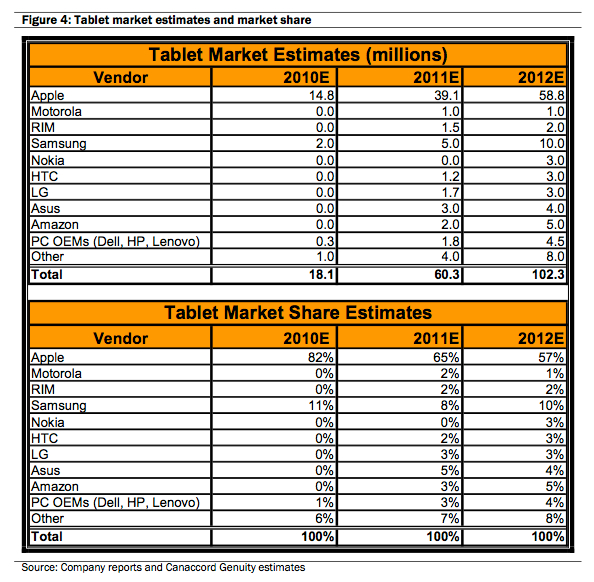 How important is it for Apple to protect its iPad market share? Taking a snapshot from channel sell-through estimates (see chart) and conservatively calculating that consumer sell-through will equal channel sell-through, Apple's share is predicted to fall from 65% to 57% from 2011 to 2012 (see chart). Apple's total shipments are forecast to increase from 39.1MU in 2011 to 58.8MU by 2012. If Apple were to launch an iPad family and retain its market share at 65% in 2012, it would amount to an additional 8MU+ iPads sold. That would translate to approximately $5 billion of additional revenue for next year – with room to grow if the iPad family were to expand. That, in and of itself, is a compelling reason for Apple to follow suit with an iPad family as it has with the iPod and the iPhone.
Do you expect an iPad family in Apple's future?
Disclosure: I am long AAPL.