Gold was once the basis of all wealth, and was regarded as the only currency with reliable value. It was the standard from which all wealth was measured. This changed in the 1970's when the United States government ended convertibility between the U.S. dollar and gold. After gold lost its position as the standard measurement of wealth, the concept of wealth foundations shifted.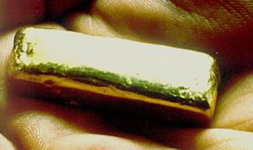 As the economic rules of the world changed, everyone developed their own methods of measuring wealth. People were able to create currencies without foundations. Paper money was printed upon request and new wealth foundations of uncertain value became dominant.
New forms of wealth foundations included something called "equity," or future money based on present value of tangible and intangible property. The equity wealth gave birth to new dreams of wealth creation. It was no longer your net worth in gold that counted; people could use a future nonexistent foundation called "equity value," which required no solid foundation. Governments could print as much paper money as needed and people could buy their dreams based on a future value not yet realized.
What a wonderful idea! People could now become wealthy without needing to work hard; all they had to do was spend money they had not yet earned. The word "credit" became a dream for many people as well. Now everyone could buy a home or a car or all other comforts with the help of credit. Nobody has to worry about gold or currency foundations — paper money could now be printed as needed. Imagine! With credit all of their dreams could be realized.
Little did people realize that credit is not really a gain but is actually a debit, in other words, a liability. It is amazing that debit came to be considered credit, which goes against all of the rules of wealth building. This became standard practice in Wall Street as well as Main Street, which caused gold to become increasingly undervalued.
Meanwhile, during that time, Wall Street and many businesses spent excessively, lustfully enjoying all this imaginary wealth created out of thin air without having to worry about the laws of the universe as given by the famous scientist Sir Isaac Newton: "Matter is never created nor destroyed , just reformed," and "every action results in and equal and opposite reaction." People were encouraged to buy homes even though they could not afford them. It did not matter; all they had to do was call on credit and their dreams could come true.
Can you imagine if the meter stick in Paris that is used as the standard for linear measurement was ever violated as much as gold has done with its currency standard? The world would be in chaos. Suppose everyone could make up their own unit of measurement for a home, land boundaries, or road width. People would be confused and destruction would result. Every person would measure land his own way and no one would be wrong if there were no standard rules of measurement, nor would anyone else be right. This is the disaster we created when we relinquished gold as our standard measurement of currency value.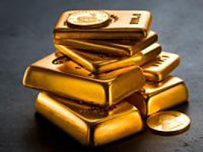 As far as we can remember, gold was always the pride of the kings, emperors and world rulers in history. The wealth of the moguls and kings of Eastern countries were measured by the amount of gold they owned.
Now, in the 21st century, wealth has taken a hit as financial disaster has struck. Wealth has been failing as a result of a decision made in the 20th century to give up gold as a standard form of wealth measurement.
~
For the world to enjoy true wealth again in this century, gold must be adopted as the standard form of wealth. This will once again bring stability and equal distribution in the financial markets and institutions of the world. Credit should not be disrespected by being viewed as a gain. Rather, in reality, it is a debit and should be called what it is.
In the next few years, gold, silver and other precious metals will become the standard as the global economy makes an effort to correct the meaning of wealth. People's attitudes and lifestyles will create a new meaning of wealth and riches, not as a "credit line" or "equity line," but as a foundation in their families, homes, peace of mind, and knowledge.
These comforts of life, such as family, friendships, and love are the golden foundations of wealth in the future part of this century. Gold will play a major part in this.
Disclosure: I am long PSLV, AG, AGQ, GOLD.
Disclaimer: Precious metals products trading involves significant risk of loss and is not suitable for everyone. Past performance is not necessarily indicative of future results.