I recently wrote an article on First Solar (NASDAQ:FSLR) here on Seeking Alpha.
"When I make a decision to buy, sell, hold, or short a stock, I weigh all of the evidence available to me. When I weigh the facts on First Solar, the question is not whether or not to buy the stock at this level, but rather - how does this stock survive?"
The stock was trading at $52.90 at the time. Today the stock is trading at $33.86, after the company put out a major earnings shorfall warning. (See guidance update call transcript here.) This news comes in the wake of a CEO resignation several weeks ago, and CFO resignation today. I also think that it is a major red flag when First Solar sells off one of its only profitable businesses to Warren Buffet.
I added First Solar as a "short" idea in my weekly newsletter back on May 27, 2011. The stock was trading at $121.37 at the time. The stock stock is down 71.4% since that time. I still have First Solar on my recommended list along with four other vulnerable stocks.
I was recently contacted by the Candian newspaper, The Toronto Globe and Mail and I gave my opinion on the solar stocks to them at that time.
I would still short everything under the sun! Here are some snapshots from my App with some more solar ideas for shorting. This comes from the Worst Stocks Now segment of the app....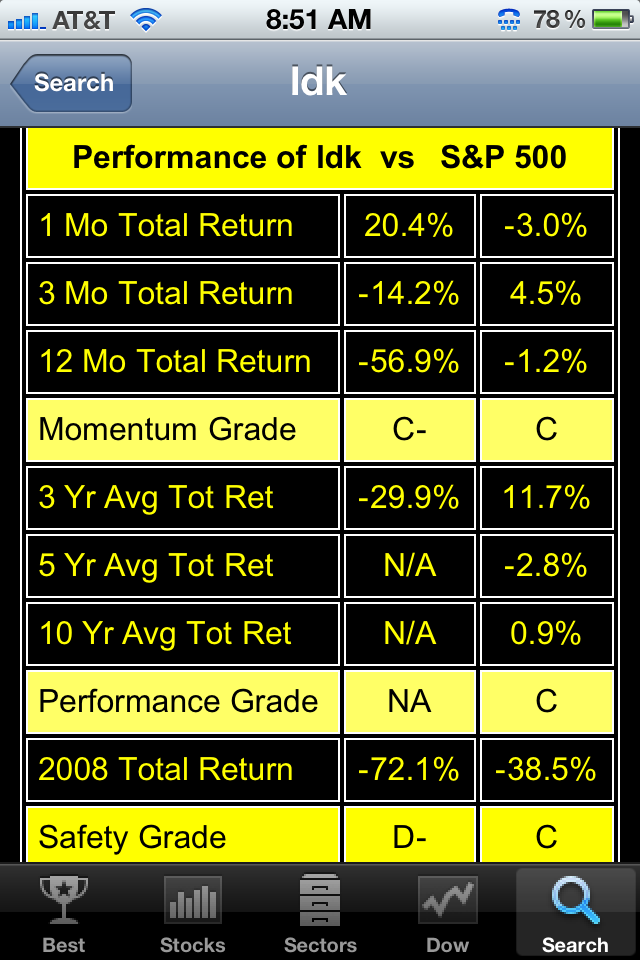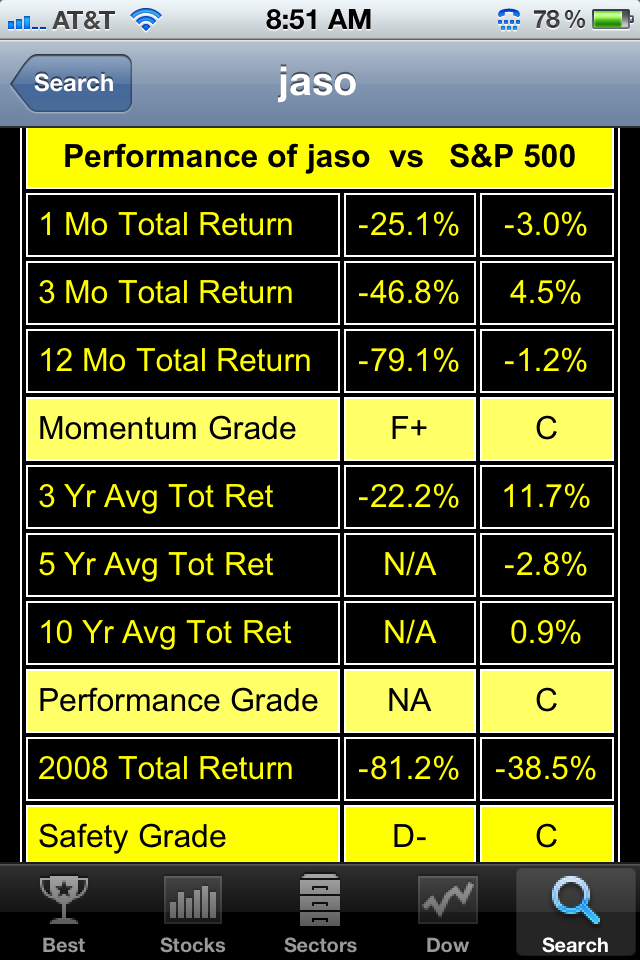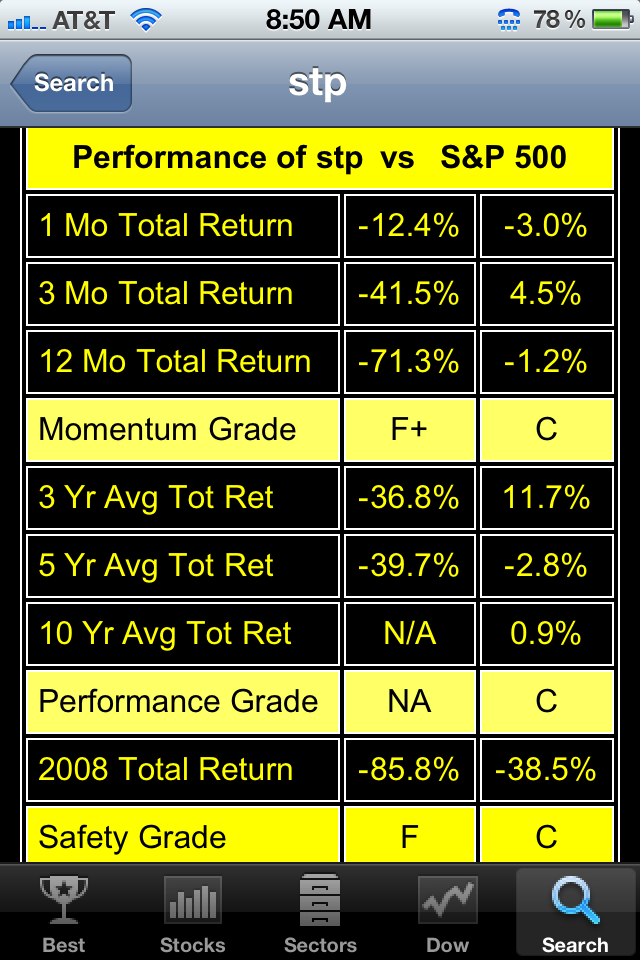 Data From Best Stocks Now App
There are more, but this should be enough for now. Consider that the Solar Index (NYSEARCA:TAN) is now down almost 90% since inception just three years ago. Consider that the Chinese solar stocks continue to get crushed. I would continue to short everything under the sun!