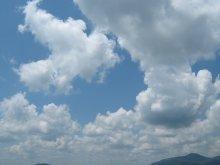 The idea behind Microsoft's (NASDAQ:MSFT) Azure cloud was that it would be wholly Windows-proprietary, locking-in Microsoft's key customers to its software as far as the eye could see.
It's not working out that way.
Pressed by customer demand, Microsoft has been increasing its support of open source technologies within Azure. This has made it vulnerable to open source counter-attack, as Tier3 supports Microsoft .Net, a strategy which could also give VMWare (NYSE:VMW) a shot at potential Azure customers.
Microsoft isn't doing all this because it's nice. It's doing this because Microsoft shops aren't moving to the cloud very quickly, and because the market that exists is insisting on open source support. As The Register notes:
While cloud adoption has moved beyond the early adopter elite, it still has a way to go before clouds power mainstream workloads for risk-averse enterprises, which are Microsoft's bread-and-butter.
In short, cloud vendors need developers and developers insist on open tools. It's a dance Microsoft must do until its mainstream customers decide they are ready for the cloud, and it's going to impact both the company's technology and its results in 2012.
The beneficiaries in all this, of course, will be clouds that are completely based on open source, like Amazon (NASDAQ:AMZN), Google (NASDAQ:GOOG) and Rackspace (NYSE:RAX). Until the cloud crowd includes the IT mainstream, open source has the advantage.
Disclosure: I am long GOOG.
Additional disclosure: I mention Google and have 20 shares, but it's just a brief mention at the end.