By Paul Quintaro
Gold has been experiencing a notable sell-off in recent weeks, as the price of the precious metal has pulled back from about $1,800 an ounce in mid-November to the high $1,500s just last week.
The reason for gold's sell-off has been attributed to a variety of things. Commentators have cited everything from the bursting of a bubble in the commodity market, to the political rise of Ron Paul.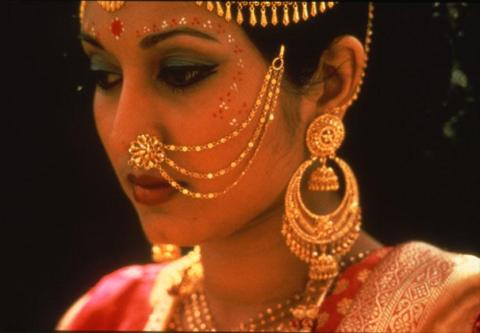 On CNBC Monday morning, Jim Cramer cited increasing interest rates in India. India is a major importer of the precious metal, as it is used extensively in Indian cultural customs, particularly marriage ceremonies. If interest rates are dampening the ability of Indians to demand gold, the price may be expected to fall as demand declines.
Yet, perhaps most salient may be the strength of the U.S. dollar and events in the eurozone.
Although the U.S. dollar index traded slightly lower early Monday, the index has been on an upward trend in recent trading sessions, moving from about $78 to just over $80 today—a relatively large increase in terms of currency trading.
Although gold may trade on a variety of vectors, one of the most significant one may be as an alternative currency.
As central banks around the world have increased efforts to boost liquidity, gold prices have tended to rise in turn. After the Federal Reserve implemented the second round of quantitative easing (QE2) last November, gold began its tremendous run, leading some to allege a bubble was forming in the asset.
The recent pullback in the price of gold may represent the bursting of that bubble—if one existed.
Gold supporters may defend the recent pullback as a natural, healthy correction in an otherwise strong bull market.
Ultimately, a play on gold may be a play on inflation, and if inflation is not coming, the attractiveness of gold may diminish.
While central banks have been aggressive in the past, and arguably continue to be so—the recent dollar swap may be evidence of this—markets have not been as shocked by any activity as aggressive as QE2 since late last year.
Operation Twist, while much hyped, has largely been overshadowed by activity in the eurozone.
Although the European Central Bank (ECB) has engaged in limited bond purchases in recent months, ECB policy makers have consistently pledged that these purchases would be limited in nature.
Many may doubt the sincerity of the ECB's promises, but should the ECB fail to monetize the debt of troubled eurozone nations, the situation could spill over into a major financial crisis.
That crisis could prove massively deflationary and crush the price of gold still further, as gold fell in the wake of the 2008 financial crisis.
Still, if the ECB and other central banks turn to printing in the wake of a European financial calamity, that could support the price of gold and raise it higher still.
At any rate, it remains to be seen whether it is the proper time to increase positions (or establish new ones) in gold after the recent pullback.
Important Note
Content, including research, tools and securities symbols, is for educational and informational purposes and should not be intended as a recommendation or solicitation to engage in any particular securities transaction or investment strategy. You alone are responsible for evaluating which securities and strategies better suit your financial situation and goals, risk profile, etc. The projections regarding the probability of investment outcomes are hypothetical and not guaranteed for accuracy or completeness. They do not reflect actual investment outcomes and are not guarantees of future results, and do not take into consideration commissions, margin interest and other costs that will impact investment outcomes. Content may be out of date or time-sensitive, and is subject to change or removal without notice. Supporting documentation for any claims made in this post will be supplied upon your email request to editor@zecco.com.
At the time of distribution of the material contained herein, neither Zecco Trading nor Zecco Forex was a market maker or acted as the contra-party for customer transactions through the firm's principal accounts for the securities discussed.
Zecco Holdings, Zecco Trading, Zecco Forex, and their officers/partners/employees may hold a nominal financial interest in any of the securities discussed herein, with the nature of the interest consisting of, but not limited to, any option, right, warrant, future, long, or short position.
Neither Zecco Trading nor Zecco Forex has participated as a manager or co-manager in public offerings of the securities mentioned herein within the last twelve months.