After the markets closed on Monday, AT&T (NYSE:T) announced that it was officially ending its attempts to acquire mobile service provider T-Mobile from Deutsche Telekom.
Per the terms of the deal, AT&T will take a $4 billion charge for failing to finalize the merger.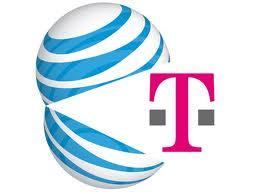 Earlier in the year, the U.S. Department of Justice (DoJ) moved to block the deal. The DoJ stated that if the deal had gone through, it would be a sharp blow to the competitiveness of the industry.
A combined AT&T/T-Mobile entity would take in roughly 75% of the revenue of the industry. The monster entity could then push rivals like Sprint (NYSE:S) out of business while making life extremely difficult for Verizon Wireless (NYSE:VZ). Ultimately, the lack of competition could harm consumers who may have to fork over more cash for their mobile phone bills.
Especially Sprint's shares rallied in the wake of the announcement that the deal was getting called off. Perhaps traders were pricing in less of a possibility that a combined T-Mobile/AT&T would pummel Sprint's business.
AT&T attempted to persuade the administration that a deal would be a net benefit, as it would increase employment in the U.S. by creating jobs. There were even some rumblings that AT&T would agree to return a call center (with its few thousand jobs) to the U.S. if legal approval was granted.
Unfortunately for the company, the administration did not buy the argument.
Presumably, a merger would reduce the number of jobs, as the combined businesses could phase out many redundant employees.
Still, the lack of a merger leaves AT&T hungry for one resource it cannot easily acquire: spectrum.
As the amount of data used by its subscribers increases, the mobile carriers must likewise increase their amount of spectrum. As AT&T's customer base increasingly upgrades to smartphones with internet data connections, their demand for spectrum increases.
The T-Mobile deal would have given AT&T more spectrum. Now that the possibility of that deal is all but gone, AT&T will have to look elsewhere.
Some possible partners for a deal to give AT&T more spectrum include Dish Network (NASDAQ:DISH) and Clearwire (CLWR). Both are sitting on a relatively large amount of spectrum, although Clearwire has a close relationship with AT&T's rival Sprint.
Will AT&T move to acquire Dish Network? The satellite provider currently has a market cap of just over $11 billion (significantly less than the $40 billion for T-Mobile) and the spectrum AT&T craves.
Also, AT&T has entered the cable business in recent years with its U-verse program. It would be interesting to see what kind of synergies would exist between U-verse and Dish Network's satellite TV service.
Traders may have anticipated some hypothetical deal there, as Dish Network rallied roughly 5% in pre-market trading on Tuesday, and gained even more during the market session.
At any rate, given current trends, it seems inevitable that AT&T will have to seek out spectrum from someone in the industry. Now that its plans for T-Mobile have been shot down, where will the company go?
Important Note
Content, including research, tools and securities symbols, is for educational and informational purposes and should not be intended as a recommendation or solicitation to engage in any particular securities transaction or investment strategy. You alone are responsible for evaluating which securities and strategies better suit your financial situation and goals, risk profile, etc. The projections regarding the probability of investment outcomes are hypothetical and not guaranteed for accuracy or completeness. They do not reflect actual investment outcomes and are not guarantees of future results, and do not take into consideration commissions, margin interest and other costs that will impact investment outcomes. Content may be out of date or time-sensitive, and is subject to change or removal without notice. Supporting documentation for any claims made in this post will be supplied upon your email request to editor@zecco.com.
At the time of distribution of the material contained herein, neither Zecco Trading nor Zecco Forex was a market maker or acted as the contra-party for customer transactions through the firm's principal accounts for the securities discussed.
Zecco Holdings, Zecco Trading, Zecco Forex, and their officers/partners/employees may hold a nominal financial interest in any of the securities discussed herein, with the nature of the interest consisting of, but not limited to, any option, right, warrant, future, long, or short position.
Neither Zecco Trading nor Zecco Forex has participated as a manager or co-manager in public offerings of the securities mentioned herein within the last twelve months.