In this last week of the year, some widely traded tech stocks are offering options at what I think are bargain prices.
Let's take a look at a few examples. Here's the implied volatility and price charts for Cisco (NASDAQ:CSCO) and Intel (NASDAQ:INTC):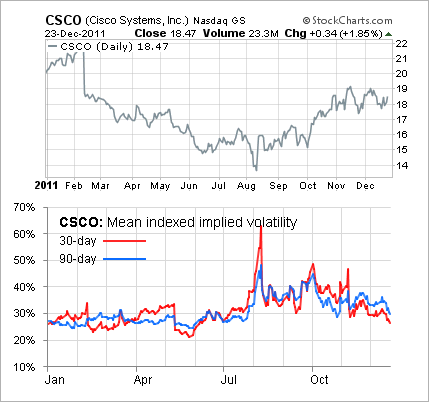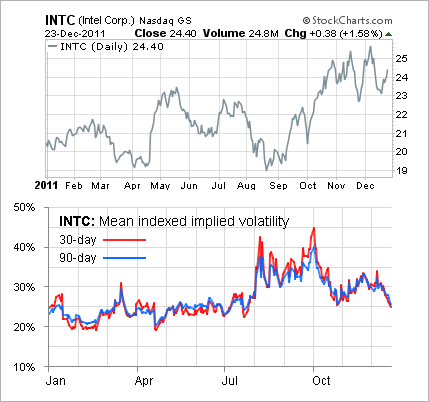 Cisco has recovered much of its year-to-date losses, with implied volatility nearing its year-to-date lows. If you own CSCO, perhaps it's time to buy some put protection. It's sort of the same story with INTC with that stock nearing its year-to-date highs.
Now here's a look at Amazon (NASDAQ:AMZN) and Apple (NASDAQ:AAPL):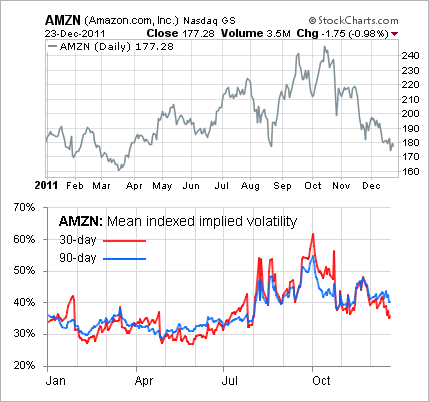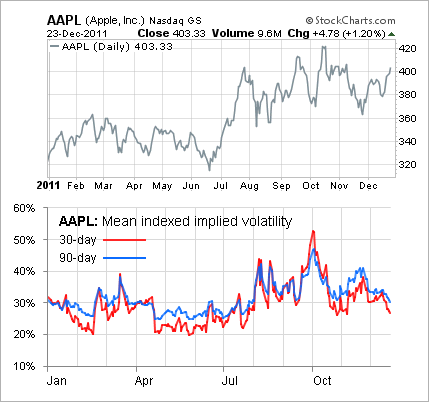 Amazon lost a lot of its gains in the past three months, but implied volatility shows that options are a lot cheaper now than they were as October began. Apple has been rising lately, but its implied volatility is falling.
Here are a couple of ugly charts – for Research In Motion (RIMM) and Netflix (NASDAQ:NFLX). It would be an understatement to say that both of these companies have abused their shareholders.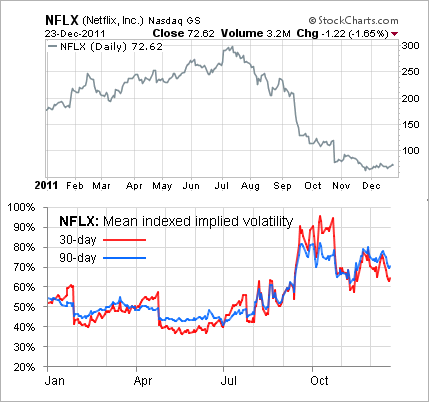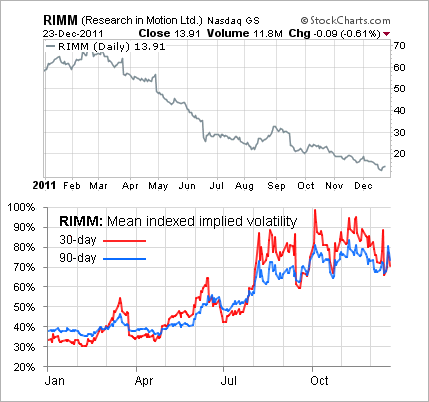 NFLX options are cheaper now, but I don't consider an IV in the 60% range to be exceptionally "cheap" and RIMM options aren't exactly a bargain, but at least the IV is down from the 90% area.
Finally, here's Oracle (NYSE:ORCL):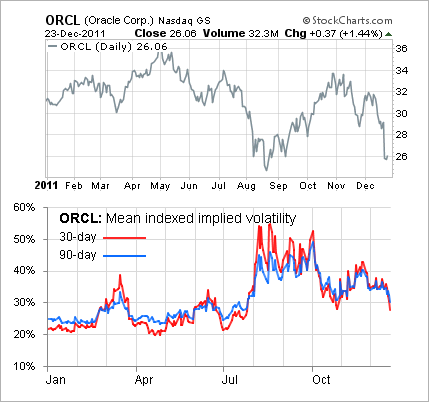 This company disappointed investors last week with a poor earnings report, sending the stock down as much as 15%, yet the implied volatility is actually dipping below 30%. I'm a bit surprised by that.
Except for RIMM and NFLX, it might be a good idea to take advantage of a year-end sale to buy protective puts on some of these tech stocks.
Disclosure: I am long AAPL, ORCL, CSCO, INTC.