This is the ninth piece in our Positioning for 2012 series. Readers can find the entire Positioning For 2012 series here.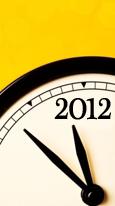 Jerry Jordan is the portfolio manager for the Jordan Opportunity Fund, a growth-oriented mutual fund whose strategy, holdings and performance can be found here. He is also acting President of Boston-based Hellman, Jordan Management Company. After graduating from Harvard College in 1989, Mr. Jordan spent three years as a Position Trader for Salomon Brothers in New York City before attending The Harvard Business School. He joined Hellman, Jordan in 1996.
Seeking Alpha's Leland Montgomery recently spoke with Jerry to find out how he planned to position his fund in 2012, and his view of macro-economic and geopolitical trends likely to unfold in the coming year.
Portfolio Construction
Seeking Alpha (SA): How would you generally describe your investing style/philosophy?
Jerry Jordan (JJ): We manage a concentrated portfolio, focused on companies with significant long-term growth prospects, using a thematic-based strategy. Our highly refined top-down approach identifies 4-6 main growth themes that we believe are underappreciated by the rest of the market and will respond best to emerging economic trends. Within those defined themes, we then utilize a bottom-up research process to identify the best of breed growth stocks within each group. We focus on companies that we expect to exhibit secular earnings growth, favorable relative value, and strong technical trading patterns.
This unconstrained and thematic-based approach is implemented in a concentrated collection of 25-50 stock positions, which are then actively managed to optimize alpha and mitigate risk.
SA: Within equities, are there any particular sectors or themes you are currently overweight or underweight? If so, why?
JJ: We have made three changes to our portfolios over the last three months. We have moved almost entirely out of our commodity-based themes, and have initiated overweight positions in consumer discretionary themes (Lodging, Media, High-End Consumer/Retail), and financials (Regional Banking/Insurance).
The reasoning for our consumer discretionary overweight is due to the fact that the majority of consumer spending is driven by the top earners who have much higher employment rates and levels of discretionary income. Gasoline prices are off their highs, households have deleveraged to the lowest levels in 17 years, and the household savings ratios are well off their 2005 lows. We expect consumer spending, especially in the high-end areas, to continue to come in well ahead of recessionary expectations. Some examples would be Phillips-Van Heusen Corporation PVH (NYSE:PVH) and Urban Outfitters (NASDAQ:URBN).
We also like lodging plays, like Starwood Hotel & Resorts Worldwide (HOT), Wyndham Worldwide (NYSE:WYN) and Marriott International (NYSE:MAR).
Additionally, while concerns over the holdings of U.S. and European banks and brokers have weighed on the entire financial sector, we expect a sharp recovery in the relative performance of insurance companies and especially regional U.S. banks. Our favorite regional banks are PNC Financial Services Group (NYSE:PNC), Fifth Third Bancorp (NASDAQ:FITB) and BB&T Corporation (NYSE:BBT).
SA: Which asset classes are you overweight? Which are you underweight? Why?
JJ: We are overweight U.S. large cap equities. It is our expectation that the U.S. outperforms emerging markets and most of Europe over the next decade. Rising wages and food costs will negatively affect inflation rates in emerging markets, while massive deleveraging will affect Europe (relative to the significant, albeit lesser, amount of deleveraging that will occur in the U.S.).
SA: 2010-11 saw a notable rush for the exits from equities and equity vehicles. Is this a cyclical, or secular shift? What would it take to bring them back?
JJ: I would argue that the "rush for the exits" in equities began 11 years ago, and that we are close to the end. We have been winding our way through a classic secular Bear market for over a decade, and the final stages of such periods are disgust, which results in lower volatility, smaller ranges, higher correlations, and continued liquidation by the public. However, while the public sells, most insiders, corporations, and savvy investors (with long time horizons) accumulate equities, waiting for the eventual turn. This is what happened from 1938 to 1945 and again from 1977 to 1984. My guess is that we have a little bit more time as the major global nations deal with reducing spending and lowering their structural debt levels, but when the turn comes, it will be violent, leaving most behind. And it will happen LONG before the problems have been fixed. I expect the global equity markets to "see" that a major change in tone is occurring in government spending and entitlements, and that will start the next secular bull market rally.
SA: Do you believe gold is a genuine hedge in uncertain markets? If so, how much exposure to it or other precious metals do you have? If not, where are you turning for potential downside diversification?
JJ: I WAS a believer in gold, as the only hedge against global currency devaluation. But I am also a believer that ALL assets go through cycles of excitement and outperformance. Gold has just experienced one of the great Bull markets of all time. Going into the last big surge it had in August, we exited the last of our GLD and gold miner stock holdings. It is now our belief that the gold bull market is most likely over, due to over ownership, speculative buying by the public, and the beginnings of a U.S. dollar bull market. As for the strong U.S. dollar view, some of it is a function of the U.S. being the best house in a bad neighborhood. But it is also a function of still being the most structurally dominant nation in the world, China and Brazil included.
Global Markets
SA: Global Macro considerations dominated the headlines in 2011. Do you see 2012 unfolding differently? If so, how?
JJ: I expect 2012, at least in the beginning, to be much the same as 2011. Because of global deleveraging, growth will be slower. However, commodities will be weaker, thus sparing the consumer further pain. As 2012 progresses, I believe that the Europeans will get a better handle on solving their debt problems, and China will move towards adding liquidity again. All of which should be bullish for equities.
SA: Eurozone contagion: Will it continue to drive the market's direction, and how are you protecting client assets from potential fallout there?
JJ: We have little exposure to Europe, and are focusing most of our investments on U.S. companies or global brands that will continue to grow, regardless of a recession in Europe. That being said, if European growth slows at a lesser pace than expected, or if the governments get some of their problems sorted out, I think that will help spur all equity markets.
SA: International equities proved volatile for both developed and developing markets over the past 2 years. Do you see a clear winner going forward?
JJ: I believe that U.S. equities will be the clear winner. Commodity prices will remain stable to lower, which is the most positive for U.S. equities. The dollar will find a floor, which should attract foreigners to buy U.S. assets, including equities. Furthermore, most global portfolios have exited U.S. equities, judging from every allocation survey we've seen, which means there is room for them to re-allocate back.
SA: Where are the real growth stories overseas right now?
JJ: Given our macro thesis that the commodity bull market is essentially over (i.e. no more risks of 25% gains in the Thomson Reuters/Jefferies CRB Index year after year), the global consumer will be the big winner, despite their deleveraging. We are focusing our attention on the consumers who represent the top 50% of wage earners, as they will have more disposable income to spend on items such as digital media, smartphones, travel, dining out, etc.
U.S. Market
SA: Inflation or deflation? Growth or recession? Which way is the U.S. economy headed and how will you be positioning clients?
JJ: The U.S. will avoid recession in 2012, experiencing very modest inflation (if not mild deflation), brought on by weaker energy and food prices. U.S. wages will find some footing, but won't rise very much. Growth will plod along, 1-2% GDP for 2012. Europe will remain a headwind, but I don't expect Europe to fall apart – merely be subpar -2% to 0% GDP growth. China and other emerging markets will be hamstrung by reasonable growth but rising wages. The U.S. will lumber along because 80% of consumer spending comes from the top 40% of wage earners, and they have an unemployment rate of 6% or lower, and will retain their jobs. There may not be much wage growth in the U.S., but current levels and assets will support positive GDP growth until the next job creation wave comes.
Disclosure: The Jordan Opportunity Fund is long PVH, URBN, HOT, WYN, MAR, PNC, FITB, and BBT.
Disclaimer: Before considering investing in the Jordan Opportunity Fund (JORDX), please read the prospectus carefully. It can be downloaded on the Fund's web site.
Past performance is not a guarantee of future returns.