Annaly Capital Management (NYSE:NLY) recently announced its 4th quarter 2011 dividend, which is payable to common shareholders of record on December 29, 2011.
As shown in the chart below, this is the second straight quarter that NLY has reduced its dividend to shareholders.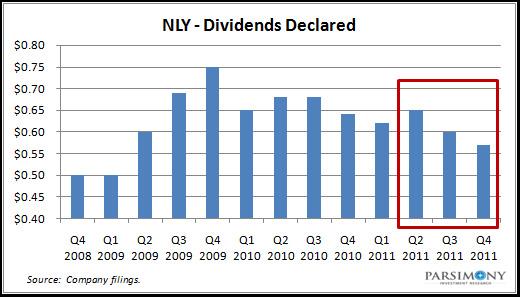 While the stock is down over 10% from its peak in July, it has traded in a tight range the past few months and it had a muted reaction to the recent dividend cut.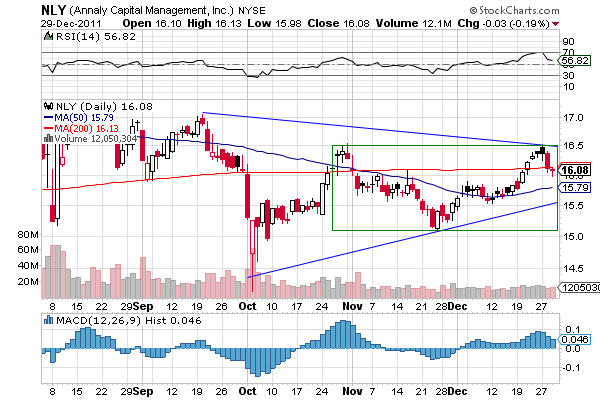 That said, as shown in the monthly chart below, long-term holders of the stock have been rewarded handsomely over the past 5-years and its long term trend is still intact.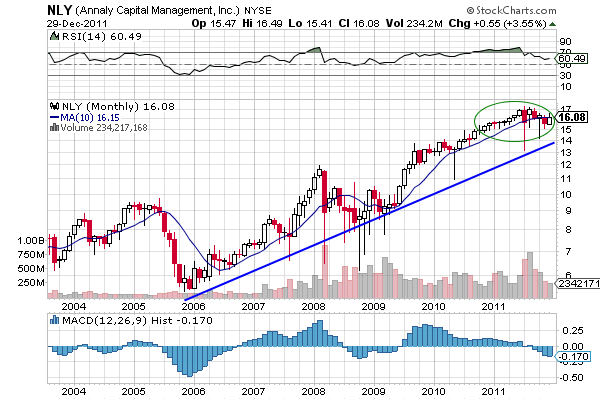 Is Annaly Undervalued?
As shown in the chart below, Annaly appears to be undervalued at current levels. The stock is trading at 0.99x book value, which is below several of its agency-focused peers (AGNC, CMO, and HTS).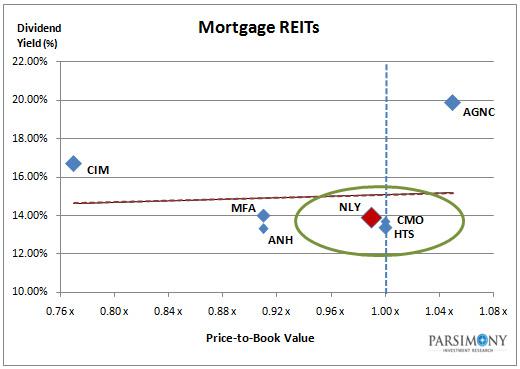 That said, Annaly is by far the largest mortgage REIT (by market cap) and it has a very tenured management team with a proven ability to manage its mortgage portfolio through various interest rate environments. Due to these factors, Annaly has historically traded at a premium to book value. Over the past 5 years, Annaly's average price to book value has been 1.17x (see table below). So at the current level of 0.99x, the stock is trading well below its historical average. Historically, when NLY trades below 1.0x book value, it has been a great buying opportunity (see green circles below).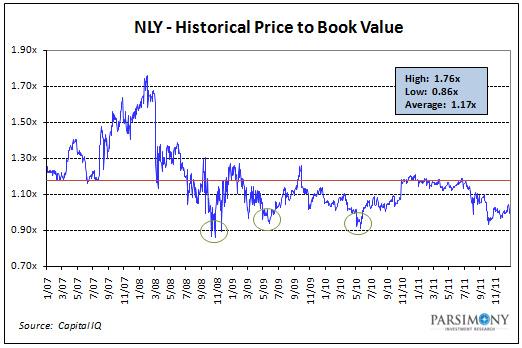 Conclusion
Despite the past two quarters of dividend reductions, we still believe that NLY is one of the best run mortgage REITs, and we think the stock is a buy at current levels.
NLY management has slowly been reducing its leverage (see chart below) which has been the main driver of the dividend reduction. While lower leverage leads to lower profits (and dividends), it also reduces risk. We view this as a positive risk management technique, which is why we are still bullish on NLY.