Among the BRIC countries, Russia is probably the one that has most disappointed investors, to the point that some critics say that its economy is not strong enough to justify its presence in the group. The strength of Russia's economy depends heavily on commodities like oil and gas and in the past three years was hit hard, first by the global financial crisis and then again by the euro crisis.Despite this, according to the Economist Intelligence Unit report, the Russian GDP is forecast to grow at least 4% annually between 2012 and 2015, and this is going to benefit consumer goods producers such as The Coca Cola Co. (KO) and Pepsi Co (PEP). Euromonitor International estimates that Russia comes in second, behind India, as offering the highest growth potential for soft drinks sales in 2012.
Pepsi first entered the Soviet Union in 1973 while Coca Cola didn't make a move until the fall of the Iron Curtain in 1991; this meant that until the mid 90's, Pepsi enjoyed the first mover advantage, was considered a local brand and outsold Coke 5 to 1, but in the following years Coca Cola made aggressive moves to gain market share, buying local distributors and producers and pumping billions of dollars in infrastructure projects. The result is that now, according to Euromonitor, Coke enjoys a slight advantage over Pepsi and Coke CEO Muhtar Kent has said he expects to see Russia enter the top five highest earning markets for his company announcing, along with its bottling partner Coca-Cola Hellenic Bottling Company (CCH), a joint investment of US$3 billion over the next five years, commencing 2012. CCH is traded in the US as an ADR listed on the NYSE, and is the second largest Coke bottler in the world by volume after Coca-Cola Enterprises; it is a riskier investment because it operates in distressed European economies such as Italy and Ireland, in former Eastern Block countries and in Nigeria, its financial condition is not excellent as it fights with substantial debt and reduced profit margins. however it pays a dividend and might offer bigger returns if the economy improves; also consider that it is headquartered in Athens, Greece, and although it only derives a little part of its revenue from its home country, it is associated with the Greek default and the stock price has been particularly depressed, which might represent a good entry point for new investors, with a forward Price to Earnings ratio around 11. A substantial catalyst that may benefit CCH is represented by the fact that Coca Cola is an official sponsor of the Euro Soccer Cup that will take place in 2012 in Ukraine and Poland and a sponsor of the Winter Olympics that will be held in Sochi, Russia, in 2014.
A battlefront where Coca Cola is winning the battle over Pepsi in Russia, Ukraine and Belarus is in the virtual arena. Vkontakte, considered a clone of Facebook, is the leading social networking service in former soviet countries, with more than 135 million accounts and 25 million unique visitors each month. Most of its members are in the 12-35 age range, which is the typical customer base for the soft drink giants. One thing I noticed is that notably Coca Cola is getting a lot of free advertising because many Vkontakte members prefer to post pictures and videos directly associated with the iconic American brand , and the official Coca-Cola group on the Russian network has more than three times the members of the Pepsi one, 606,000 vs 175,000. If we add the numerous unofficial groups, Coke fans are close to a million. While these numbers may seem trivial in a market with 200 million customers, they may represent a reliable indication that Coke is getting a significant edge over Pepsi among teenagers and young generations. And this million fans are on a regular basis posting on their walls Coke related pictures and videos that are seen by their friends, resulting in a massive viral advertising campaign. This is of particular significance in countries where internet users and per capita consumption of soft drinks are well below the average, yet growing by the day.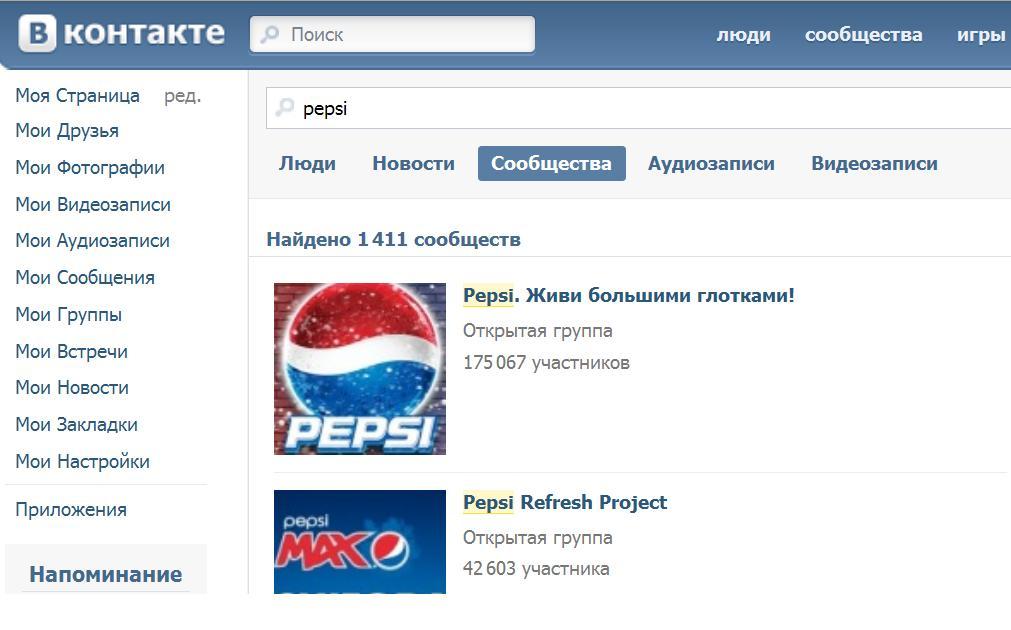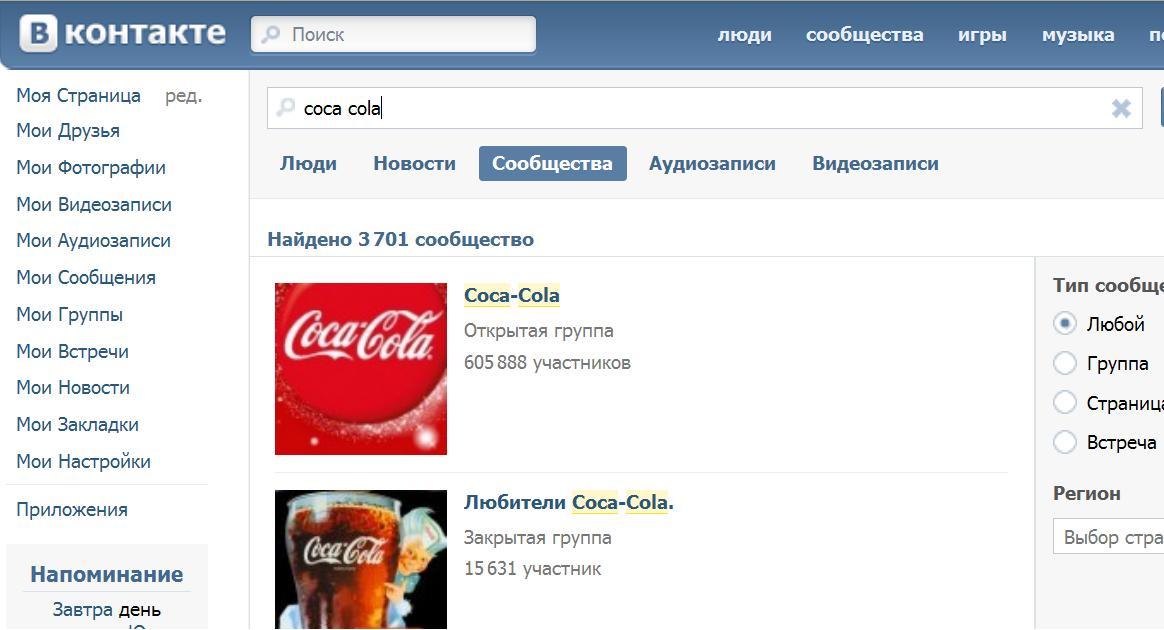 While I do not have a crystal ball and am not able to tell you which soft drink giant will eventually rule over the former soviet union countries, you should not underestimate the facts I have set forth, and in my opinion, in this specific market, you should prefer Coca Cola over Pepsi, making the case for a good investment opportunity in Coca Cola Hellenic.