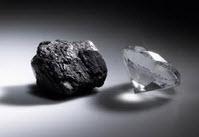 These seven stocks are trading below $20, down significantly from their 52-week highs; nevertheless have positive catalysts for future growth. Moreover, most of these stocks are trading well below consensus analysts' estimates; several have recent upgrades and positive analyst comments. These stocks are diamonds in the rough trading for under $20 with significant upside potential.
In this article, we will discuss the following stocks: RadioShack Corp. (NYSE:RSH), Ford Motors (NYSE:F), AK Steel Holding Corporation (NYSE:AKS), Cisco Systems, Inc. (NASDAQ:CSCO), Boston Scientific Corporation (NYSE:BSX), Corning Inc. (NYSE:GLW) and Masco Corporation (NYSE:MAS).
These stocks are contrarian plays that have major upside potential once the geopolitical and macroeconomic issues of the eurozone, U.S. and the world fade from the forefront of investors' minds and a renewed focus on fundamentals and company specific catalyst emerges. Please review the following current market snapshot and major market catalysts followed by company specific catalysts and a chart detailing current fundamentals regarding these buying opportunities.
Current Market Snapshot
2012 began on a strong note by recording its preeminent single-session percentage gain in weeks closing at a two-month high. The manufacturing reading from China advocated activity expanded after contracting the prior month. India also reported its best manufacturing reading in six months. Manufacturing data from Europe was comparatively inspiring as well. Recent manufacturing activity in the United Kingdom was better than expected. Eurozone manufacturing activity was somewhat in-line with outlooks. Progress by the euro proved positive for stocks. The December ISM Manufacturing Index improved to 53.9 from 52.7 in November, exceeding expectations of 53.4. November construction spending increased by 1.2% besting analyst estimates of 0.5%.
The FOMC meeting minutes specified that domestic economic activity grew temperately notwithstanding seeming deceleration in growth of overseas economies and continuing monetary complications in the eurozone. The FOMC largely remains sure the speed of economic activity will increase in the coming years; nevertheless, many members specified present and future circumstances may well merit further policy accommodation.
Commodities advanced, taking the CRB Commodity Index 2.6% higher, its best single-session percentage gain in a quarter. Oil ascended over 4% and settled just below $103 per barrel. A weak greenback and aggressive rhetoric from Iran where seen as the primary catalysts. The advancing sectors were as follows: Materials +3.0%, Financials +2.8%, Energy +2.6%, Industrials +2.1%, Tech +1.7%, Health Care +1.4%, Consumer Discretionary +0.9%, Telecom +0.1% with only Consumer Staples remaining unchanged and Utilities down 1.7%.
Major Macro Market Catalysts
Based on several bullish technical indicators, the market's unending resilience in the face of continual negative headlines, I believe the market is setting up for a 2012 rally. The following are some potential catalysts.
2011 high flyers such as McDonald's Corp. (NYSE:MCD) and Starbucks Corporation (NASDAQ:SBUX) did not participant in today's mega rally. This could be the first sign of a reallocation trade occurring where traders take profits in their 2011 winners and start buying up beaten down stocks with respectable value propositions.
The U.S. housing market, unemployment situation and economic indicators are all showing signs of life. All these signs of improvement bode well for the macro picture.
2012 is an election year. The current administration normally pulls out all stops to underpin the economy in any way possible, this bodes well for stocks.
The eurozone seems to be taking the proper actions to calm its tumultuous financial markets. Recently bond yields of the eurozone fringe sovereigns that were rocketing higher have sunk vastly lower with the back-door liquidity injections engineered by the ECB in the form of the LTRO.
Recent better than expected U.S. consumer confidence and manufacturing statistics.
Interest rates are low and the Fed has confirmed its dovish stance is here to stay.
Company-Specific Catalysts and Fundamental Statistics
Radio Shack has nearly 7,300 convenient U.S. and international locations offering a broad selection of relevant technology products, including innovative mobile devices, accessories, and services, as well as items for personal and home technology and power supply needs. The Shack's lineup features leading national brands and wireless carriers, as well as exclusive private brands. Our highly trained sales experts offer friendly and personal service - all within an inviting, easy-to-shop store environment. RadioShack has the right products, the top brands, and great service.
Fundamental Statistics

Ford has done it again. The 2012 Ford F-150, which established a new standard for full-size pickups with best-in-class fuel efficiency and capability, was named Motor Trend's 2012 Truck of the Year®.
Mark Fields, Ford president of The Americas said:
The 2012 F-150 is a no-compromise solution that can be tailored to fit virtually every customer's needs, and the Motor Trend Truck of the Year award further reinforces that this is truly the best choice for America's truck owners. We are proud to receive this award and even more pleased that our F-150 customers have additional validation of their top choice.
This is the fourth time the F-150 has won the award - the most awards for any truck since Motor Trend began presenting its Truck of the Year award in 1989. The Ford pickup received the magazine's prestigious award for previous groundbreaking new models in 1997, 2004 and 2009.
Fundamental Statistics

AK Steel recently said that it will increase current spot market base prices for all carbon flat-rolled steel products by $50 per ton, effective immediately with new orders. AK Steel produces flat-rolled carbon, stainless and electrical steels, primarily for automotive, infrastructure and manufacturing, construction and electrical power generation and distribution markets. The company employs about 6,200 men and women.
Additionally, AK Steel may benefit from the increased demand for new railcars, railways and pipelines needed to support the amazing transformation of American's energy sector facilitated by the enormous needs of the unconventional shale plays such as the Bakken and the Eagleford.
Fundamental Statistics

Boston Scientific recently announced the U.S. launch of its Charger™ PTA Balloon Catheter, a 0.035" percutaneous transluminal angioplasty (PTA) balloon catheter designed for a wide range of peripheral angioplasty procedures. The Charger PTA Balloon Catheter is Boston Scientific's third new peripheral balloon catheter introduced in 2011 and strengthens the Company's position as a global leader in peripheral angioplasty balloons.
The Charger PTA Balloon Catheter is designed for post-stent dilatation as well as conventional balloon angioplasty to open blocked peripheral arteries. It features high rated burst pressures (up to 20 ATM for selected sizes), rapid deflation, and a low lesion entry profile.
Jeff Mirviss, President of Boston Scientific's Peripheral Interventions Division said:
The Charger PTA Balloon Catheter is designed to deliver results in both routine and challenging cases. With a low profile and tapered tip, it is engineered to provide excellent push without sacrificing track. The Charger PTA Balloon Catheter complements our growing portfolio of interventional devices for peripheral vasculature procedures.
Fundamental Statistics

Corning recently announced that it has completed the acquisition of Mediatech, Inc., a Virginia-based corporation, including Mediatech's subsidiary, KD Medical, Inc., a Maryland-based corporation.
Mediatech is now a wholly owned subsidiary of Corning and will be integrated into Corning's Life Sciences segment. The terms of the agreement are not being disclosed. Mediatech develops, manufactures, and sells a broad range of high-quality cell culture media and molecular biology reagents related to tissue and cell culture applications. Its products under the cellgro® brand include culture media, basal salt solutions, antibiotics, sera, specialty media, and flexible packaging systems.
Richard Eglen, general manager, Corning Life Sciences said:
By providing customers worldwide with greater access to Mediatech's cellgro product portfolio, this acquisition supports Corning's ongoing commitment to supply its customers with a comprehensive line of laboratory research tools.
Fundamental Statistics

Masco recently announced that its Board of Directors declared a quarterly dividend of $.075 per common share, payable on February 6, 2012, to shareholders of record on January 6, 2012.
Headquartered in Taylor, Michigan, Masco Corporation is one of the world's leading manufacturers of home improvement and building products, as well as a leading provider of services that include the installation of insulation and other building products.
Additionally, the construction market is improving. Several positive indicators are emerging such as the latest housing starts, new home sales and homebuilder sentiment. A boom in multifamily housing is currently underway as well. Many builders reported better than expected orders recently.
Fundamental Statistics


Cisco recently introduced Cisco CloudVerse®, a framework that combines the foundational elements needed to enable organizations to build, manage and connect public, private and hybrid clouds. Cisco CloudVerse combines these key cloud elements - Unified Data Center, Cloud Intelligent Network, and Cloud Applications and Services - enabling businesses to realize all of the benefits of clouds: improved agility, better economics, enhanced security and a dynamic, assured experience.
Additionally, the word on the street is the odds of Cisco sustaining a similar level of massive blunders and execution debacles occurring in 2011 is astronomical.
Fundamental Statistics

Conclusion
The time of maximum pessimism is the best time to buy and the time of maximum optimism is the best time to sell. - Sir John Templeton
What a great quote by Sir John Templeton. Templeton became a billionaire by pioneering the use of globally diversified mutual funds. His Templeton Growth, Ltd. (investment fund), established in 1954, was among the first who invested in Japan in the middle of the 1960s just prior to the Japanese post-war economic miracle.
Let's reflect on Templeton's contrarian maxim. A contrarian is one who attempts to profit by investing against the grain, to go against the crowd, because the crowd is usually wrong and always late. A contrarian believes that certain crowd behavior among investors can lead to exploitable opportunities. Pervasive cynicism about a stock or sector can drive the price so low that it exaggerates the investment's perils and belittles its future prospects. Identifying and seizing on these opportunities is a well-known investing tactic.
I believe these stocks may present such an opportunity. I will look to January's earning and continued ECB actions to confirm my thesis. Although today's rally was most likely technically driven, we surpassed a key level in the S&P of 1265. I expect the rally to continue another seventy or so points resting at the 1350 mark.
Nonetheless, this is only the first step in finding winners for your portfolio. Please use this information as a starting point for your own due diligence and research methods before determining whether or not to buy or sell a security.


Disclosure: I have no positions in any stocks mentioned, and no plans to initiate any positions within the next 72 hours.