2012 has just begun and if we take a look at some key indicators for the S&P 500 we realize that the companies' profits and liquidity are solid and that the P/E ratio stands at 14; not a screaming buy but still slightly below its historical average of 15.
There are still some clouds looming over the markets: the 2012 US Elections are around the corner, emerging countries are battling with inflation and the Eurozone crisis hasn't been solved yet, but - quoting J.F. Kennedy - when written in Chinese the word "crisis" is composed of two characters - one represents danger and the other represents opportunity.
I am looking at the onset of this new year with the conviction that, with a little homework, I will still be able to find some underpriced quality stocks to add to my portfolio. The problem is that I had to face unexpected weighty expenses in 2011 and am left with little cash to invest; since interests rates are currently low, I am thinking about applying for a personal loan.
The concept of borrowing money to invest in the stock market is certainly not new and involves relevant risks such as being unable to sustain additional monthly payments to your lender, being forced to liquidate your positions and return the loan beforehand or, even worse, the loss of your home if you used it as collateral, therefore - unless you are very disciplined and resolute - it is usually a bad idea.
If you are knowledgeable about entrepreneurship, you know that debt is one of the main sources of capital that businesses use to grow. What makes the difference between a successful company and one destined to fail, is their ability to earn a return on their borrowed money superior to its cost. Take for example IBM (NYSE:IBM): if you take a look at its balance sheet you'll notice in the liabilities section that it has an outstanding debt of $30B. That is money the company has received after issuing bonds, and I assume it pays on average a 5% interest to its lenders. Yet IBM is making good use of that money, since it is able to generate a return on invested capital well above 20%, more than enough to pay its bondholders, to satisfy its working capital needs and be profitable.
So if you look at your stock portfolio with the eye of the entrepreneur, the key thing to consider when requesting a loan for investing purposes is the interest rate your bank is asking to lend you the money. This morning I used Wells Fargo's online simulator to calculate the interest I'd have to pay for a personal unsecured loan and the result is as follows: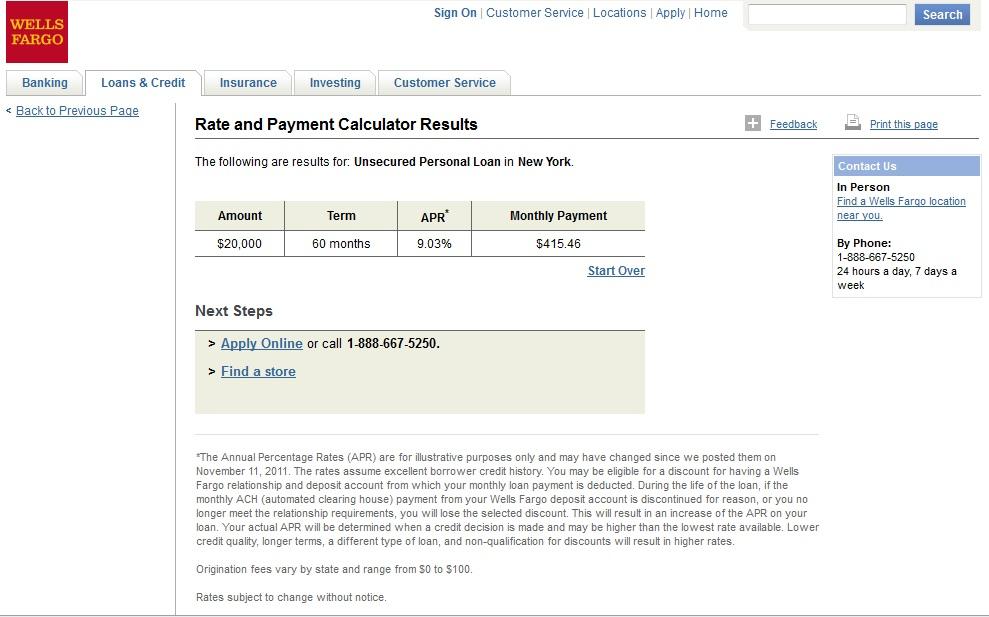 $20,000 in five years translates into monthly payments of $415. A little math, including fees and trading costs, and it turns out that you have to earn at least $1000 - after taxes - each year just to break even, or around 5% on your investment. I don't live in the US but it is my understanding that the long term capital gain tax rate is 15% and will be raised to 20% from 2013 (as a side note, here in Italy individual investors enjoy a lighter 12.5% tax); this means that the $20K investment must yield no less than 6.5% a year pretax in order to be profitable. Let's see if we can find an investment strategy that will generate a return on investment high enough to cover interest expenses and make a nice profit.
Statistics show that over the very long run, the stock market has had an inflation adjusted annualized return rate of about 7%, including dividends; with that in mind, a sound solution would be using all the $20,000 to buy the S&P 500 ETF (NYSEARCA:SPY), hold it at least five years and then sell it for a profit. Easy? No, because statistics can be deceiving. For example, if you bought the S&P 500 on Jan 1, 1995 and sold it on December 31, 2010 your annualized return would have been 5.90% and for the period Jan 1, 2005 to December 31, 2010 a discouraging 0.22%.
Seeing that we are unable to predict where the stock market will be in 2017, in order to maximize our chances of success we must remove as much uncertainty as we can from our investing plan. We can do it by investing in quality dividend paying stocks. A good place to start is the S&P Dividend Aristocrats list, that comprises companies that have increased their dividends for at least 25 consecutive years; it includes household names such as McDonald's (NYSE:MCD) and The Clorox Company (NYSE:CLX) and to effectively invest in the list there is a dedicated fund, the S&P Dividend ETF (NYSEARCA:SDY). Its current yield is 3.2% but its expense ratio is 0.35% so the yield falls down to 2.85%; while those are dividends you can count on, we are 3.75% short from our 6.5% goal so we still must rely on stock price appreciation and dividend increases to cover our interest expenses. We have reduced uncertainty, but we still aren't sure that at the end we will compensate the interest on the loan.
Should we raise the bar and invest in very high yielding stocks? Telefonica (NYSE:TEF), the Spanish telecom giant, pays a huge 11% dividend; at first sight it seems the perfect stock, it is a large cap company, it operates in emerging markets and the dividend yield is almost twice the interest on our loan. If you investigate further though, you'll notice that Telefonica recently cut its dividend, it is a highly indebted company and in November it reported its first quarterly loss in nine years so further dividend cuts may be around the corner if things don't get better.
Maybe investing in in a bond ETF (NYSEARCA:BND) would be a better choice? I won't go into details, but in general bondholders trade some long-term rewards for taking less risk so you can't on average expect a bond ETF to outperform a stock ETF; on the other hand, if you buy bonds with an annual yield over 6% you're investing in junk bonds, so you're putting risk of default and money loss back into the equation.
Conclusion: as a general rule there is no free lunch in the investing world because risk and profit go hand in hand; if there was a simple and risk-free way to earn more than the interest on a loan, the banks would be doing it. So if you you're re thinking about borrowing money to double your profits, think twice, because in order to compensate the interest you will be paying to your lender, you must increase your risk of capital loss. If you still feel confident in your stock picking abilities and feel like borrowing some cash, the stock market indeed offers great opportunities to make money, as Warren Buffett explained: "The critical investment factor is determining the intrinsic value of a business and paying a fair or bargain price" ; yet to tell the difference between a bargain and a value trap an investor needs a lot of insight into that business, and that is not something you learn overnight.
Disclosure: I have no positions in any stocks mentioned, and no plans to initiate any positions within the next 72 hours.