As we all know, timing purchases on corrections is difficult because emotions tend to get in the way. Many gold bulls are throwing in the towel, and this is constructive. It is when everyone is bearish that the biggest long opportunities arise.
Bullish sentiment in gold is incredibly low right now even though gold has more or less been on a corrective trend since August. Cyclically gold is due for a rebound, and in recent years January and February have been the months where intermediate term rallies have begun. $1535 is an important support level moving forward.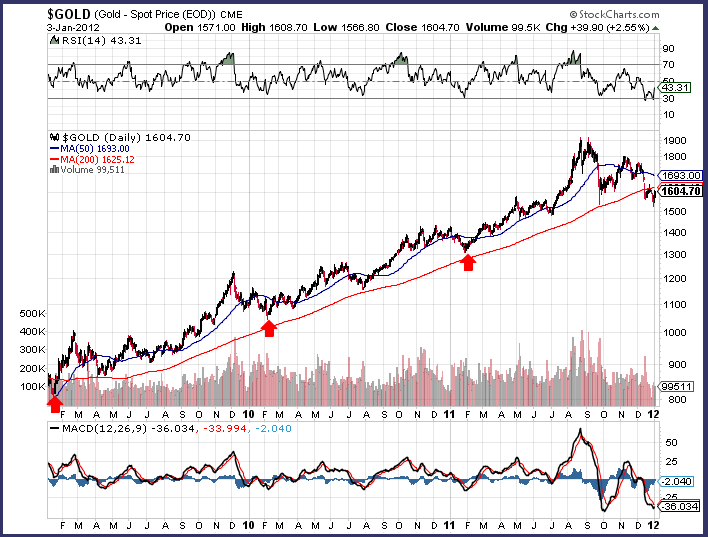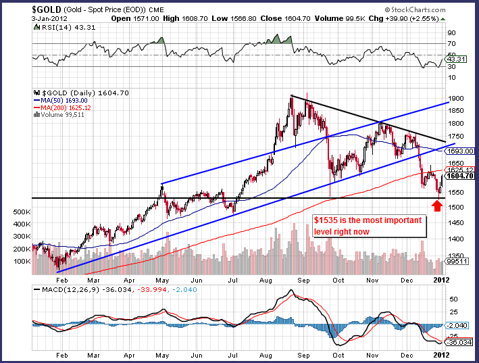 It's difficult to predict how gold will trade relative to the dollar: sometimes gold and the dollar trade in the same direction, sometimes they trade inversely. Today they are trading in the same direction, which suggests investors are perceiving risk again. Remember, gold is a hedge against government instability, so it can rise in deflationary (dollar rising) and inflationary (dollar falling) environments. The unifying theme is a general mistrust in government.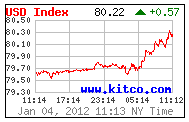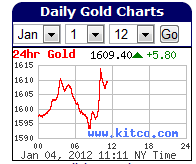 If and when gold retests $1535, I will be buying. It appears the correction in gold is near its end.
Disclosure: I have no positions in any stocks mentioned, and no plans to initiate any positions within the next 72 hours.