2011 was not a good year for GE investors. The stock hit its highs for the year in February at around $21 a share, spent most of the rest of year going down before it hit a bottom of under $15 just before the last month of the year. Since then GE's stock has staged an impressive rally. I believe this outperformance is likely to continue in 2012.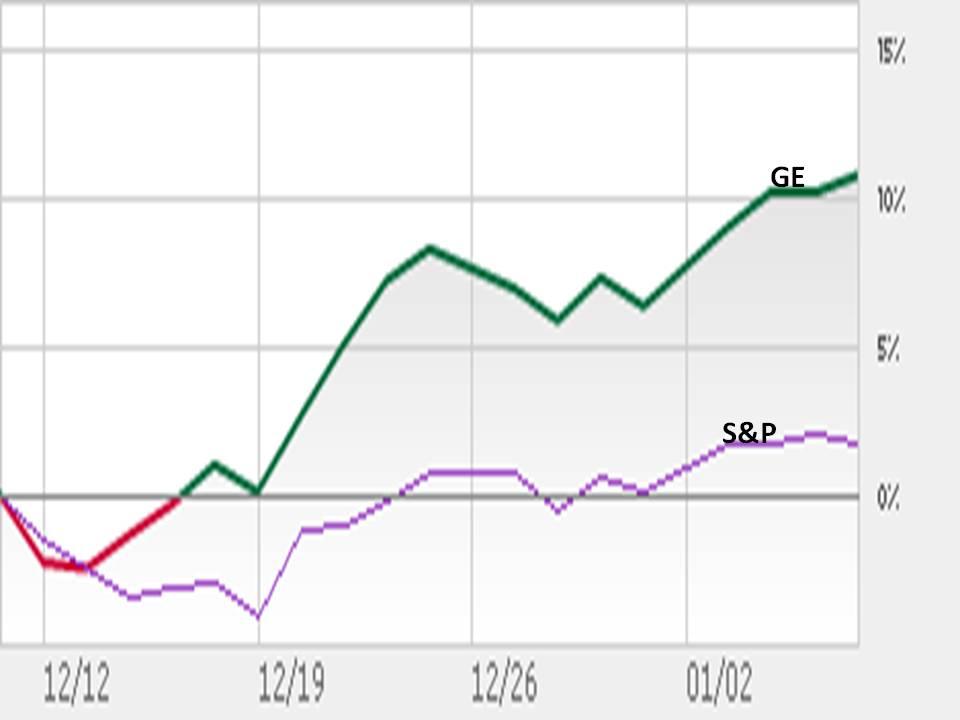 Momentum drivers for General Electric:
1. The company should continue to reap dividends from getting rid of its media business. The focus on its financial, industrial and healthcare divisions should be enhanced going forward.
2. Given its growth in earnings and operating cash flow, another dividend boost by the end of the year is likely. The company currently yields a solid 3.7%.
3. It is starting to be upgraded by analysts. Barclays initiated GE as "overweight" in October and JP Morgan just bumped its price target on GE and keeps its buy rating as well.
Key value observations on GE:
· Even after its recent 20% run up, the stock sells in the bottom half of its five year valuation range based on P/B, P/S and P/CF.
· The company is showing steady EPS growth. It earned $1.12 per share in FY2010, should make $1.37 in FY2011 and analysts project $1.57 in earnings in FY2012.
· The stock has a very reasonable five year PEG of 1 given its valuation and generous dividend yield.
· Credit Suisse has an "outperform" rating on GE and a price target of $22 a share on General Electric.
Disclosure: I am long GE.