In a previous article, I recommended setting "stink bids" for MLPs to take advantage of periodic mini flash-crashes. That strategy paid off nicely last week. Around 11:45 ET on Friday, most of the large-cap midstream MLPs took a massive nose-dive, dropping over 5% in a few minutes. Volume was three to five times normal.
Here is a look at two of them, Enbridge Energy Partners (NYSE:EEP) and Plains All American (NYSE:PAA):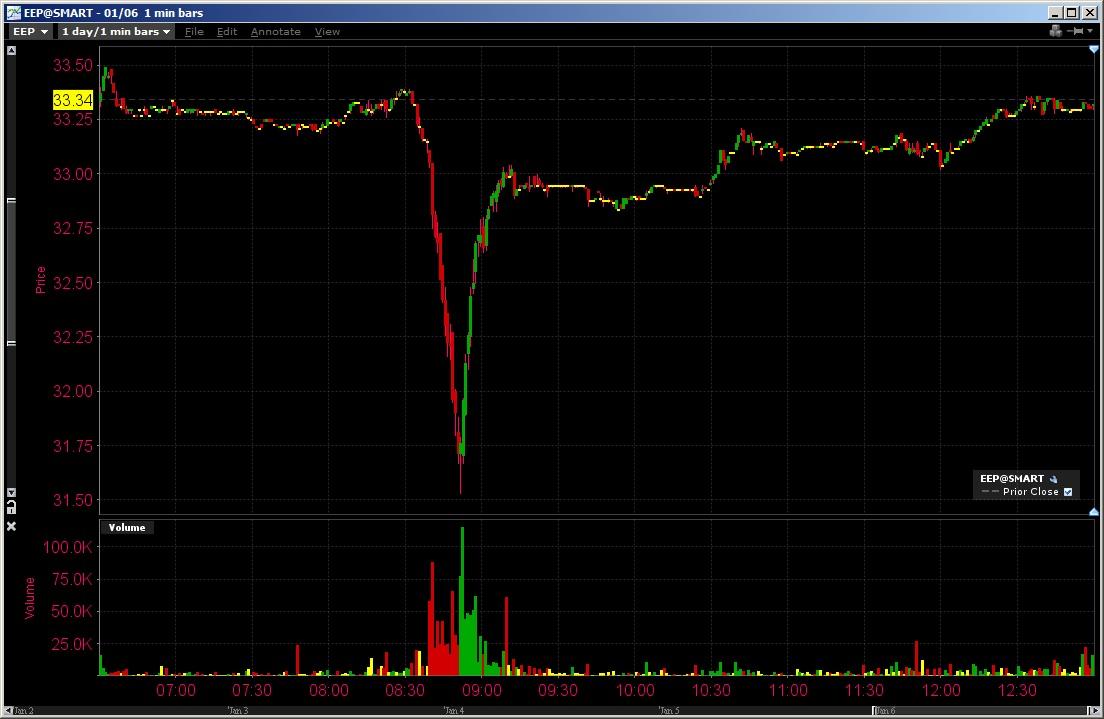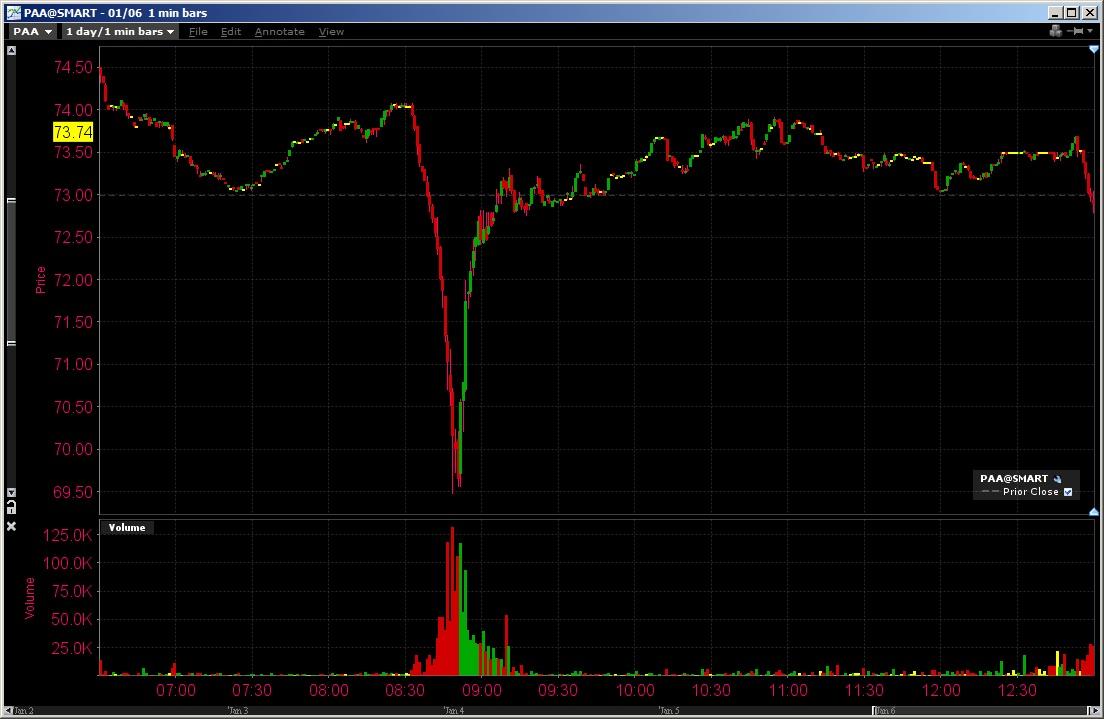 The charts looked identical for many others: Enterprise Products Partners (NYSE:EPD), Kinder Morgan Partners (NYSE:KMP), and Magellan Midstream Partners (NYSE:MMP).
So what happened? A Wall Street Journal blog cited trading floor rumors that a "fat finger" error at one of the major trading firms caused the massive sell-off. Somebody, starting an early lunch, dropped his sandwich on the keyboard-- or something like that. If that was the case, it must have activated a trading program, because the number of large trades was not particularly unusual. For EPD, only 80,000 shares traded in blocks of 10,000 or more, which is only slightly above average. Another possibility is that that Merrill Lynch's downgrade of nearly a dozen MLPs on Friday motivated some fast money investors to dump their positions.
The bottom line is that few sectors trade as thinly as MLPs. EPD has roughly the same market cap and share price as DuPont (DD), but it has only a fifth of the trading volume. A 1% position in EPD amounts to an entire week's trading volume. When a major player changes his allocation in MLPs, the price moves can be dramatic. For individual investors, this means patience in waiting for the right price can be rewarding.
Disclosure: I am long EPD, PAA.