Bank of America (NYSE:BAC) stock has been a nightmare for investors for five years. 2011 was no exception as it dropped more than 60% from its highs earlier in the year. However, in the first week of trading it has vastly outperformed the S&P. I look for this momentum to continue into the rest of 2012.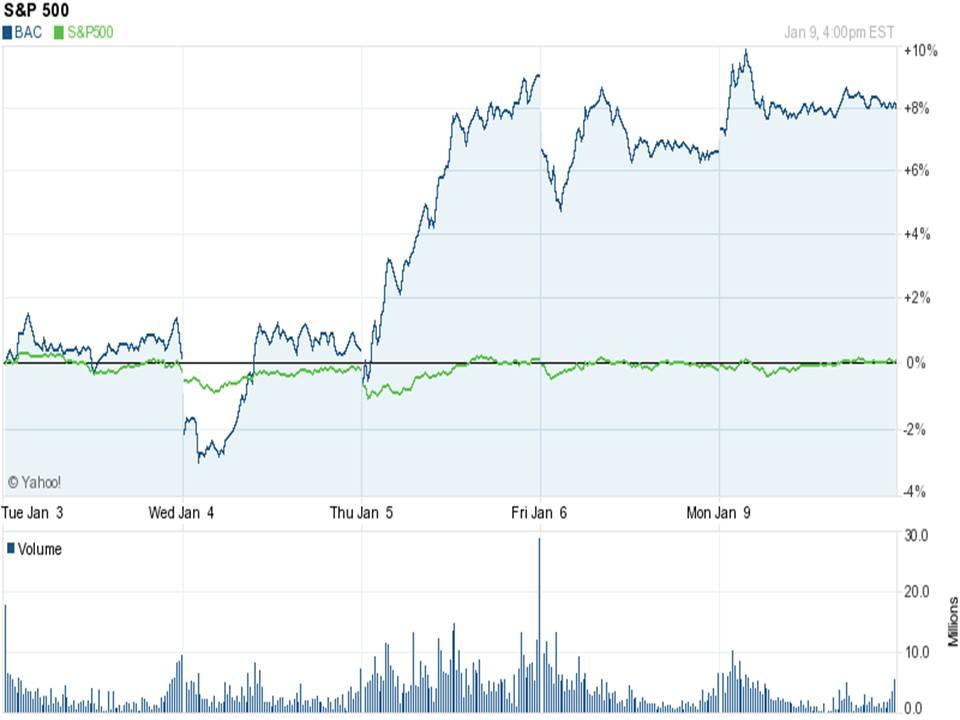 Momentum drivers for Bank of America:
1. The housing market appears to be finally bottoming according to numerous analysts.
2. Loan-loss provisions should continue to fall in 2012 after being cut in half in 2011.
3. The bank has done a good job shoring up its capital levels, including a $5B injection from Berkshire Hathaway (NYSE:BRK.A).
Key value observations on BAC:
· Even after its recent run, the stock still sells at the bottom of its five-year valuation range based on P/S and P/B.
· Credit Suisse has an "outperform" rating and a $13 price target on BAC. The median analysts' price target on Bank of America is $8, 30% above current levels.
· The stock has a forward PE of under 7 and 30% of book value.
· Bank of America sells at just 1.5 times its peak earnings of 2006. Any type of earnings momentum should drive the stock significantly higher.
Disclosure: I am long BAC.