Last week Sirius XM Radio (NASDAQ:SIRI) released a press release stating that the subs for 2011 are up 20% over last year. That release has been the catalyst for a complete turn around in the price of the stock. In the past week it has risen 17% to close at $2.11 Thursday. And Barron's is reporting it is up to $2.14 in after hours trading. When the news was announced, I wrote the article "Sirius Hits A Home Run - Maybe Even A Grand Slam". But it wasn't until I gave it some more thought that I realized the additional impact of this news.
Sirius added 540,000 new subs for Q4 which is almost 6,000 new subs a day. But the real news is that the other 3 quarters for 2011 averaged just over 4,000 new subs a day. This is a dramatic increase. When you compare this quarter to the average of the last three quarters the increase is between 40 and 50 percent. If the additional 6,000 per day subs were to hold throughout 2012, Sirius will add 2.2 million subs for a 30% increase. At $15 a month per sub this is $90 million in additional gross revenue added to 2012.
Until Sirius makes an announcement we will not know for sure where these additional subs for Q4 have come from. A lot were from higher new and used car sales. But I think we will soon find out that a lot of the subs came from the new Sirius XM internet radio Apps for Apple (NASDAQ:AAPL) iPhones, iPads, iPods and the Touch.
And I think we will hear that the new 2.0 Lynx radio (and the 2.0 Edge) have added some subs and unexpected cash to the fourth quarter. Why do I know that it is unexpected cash? Because as I noted in the above article the Lynx sold out immediately. If Sirius had planned to sell as many as they did, they would have ordered more. Again anything about the Lynx right now is speculation. The only thing we know for sure is that it was released online on December 29 and sold out within hours. Which tends to dispute the claim that it is too expensive at $249.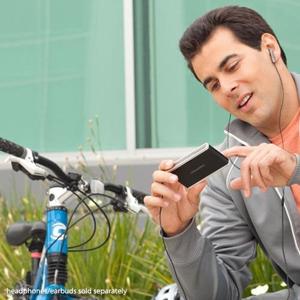 The New Sirius XM Lynx Radio
The portable dock and play Lynx has been available on and off at Crutchfield.com, and at Sirius XM.com. At that site there were a few comments about the Lynx. And like any new electronic device there were some complaints. Although everyone liked the display and the touch screen, some wanted more control with the time shifting the device offers. And they wanted it to cover more time than just the five hours. Since this is an Android device these things can be changed with software updates similar to an iPhone. Another complaint was the fear that it might not do well if it is dropped. So this is a multi-million dollar opportunity for someone to make an iPhone type cover for it. They probably already have, but I am not aware of it.
Another complaint which I had not considered was that since the Lynx will receive satellite radio and internet radio it will need a sub for both. It will operate with only one type of sub, but most people will want both. This makes the sub price go from around $15 a month to $18 a month, since it is an additional $3.50 to add internet. For most listeners this should not be a big deal. Many want the service for the content and they are willing to pay for it.
Something that I have mentioned before is that if only 10% of the current 22 million subs buy a Lynx for use in either another car, in the home, office, or on the go, it will add another 2 million subs and radios to the 2012 revenue. A sub and Lynx radio package is worth about $500 per year conservatively. That is an additional $1 billion for 2012. Conservatively speaking.
In conclusion, we are probably going to have to wait for Sirius to make an announcement concerning the impact the Lynx has and will have on the bottom line. I believe that it will be significant. I usually tell my readers to buy on the dips. A week ago I considered a dip anything below $1.90. And I still consider that a dip, but I am not sure we will ever see that price again.
Disclosure: I am long SIRI.