By Eliot Telford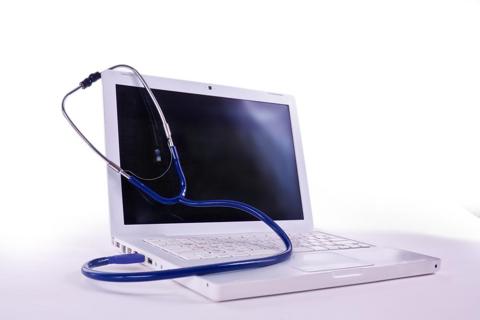 It seems as if the past two years have been very good to online healthcare information networks. The industry has enjoyed over 10% stable growth in 2012. WebMD.com (NASDAQ:WBMD) tells a bit of a different story as the leader of this industry, holding over 15% market share of all unique traffic going through the Online Health Support and Information Network category of Compete.com. Nearly all of this traffic is referred, with less than 4% of traffic visiting sites like EverydayHealth.com, MedicineNet.com, and QualityHealth.com directly. This illustrates just how important Search Engines can be to increase traffic to their sites.
Before delving into the Search Engine Optimization of this industry, we should take a look at the trending data of the industry leader, WebMD.com. There are some significant trends over the past two years which can tell a story about the website's success: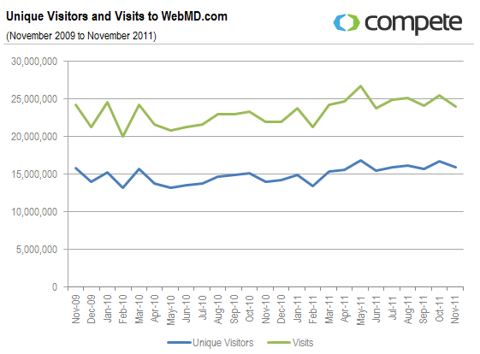 The industry leader has obviously experienced a bit of turbulence over the past two years. This is no doubt because of the emergence of new competitors, forcing WebMD.com to redefine itself. One powerful way that the information network has been forced to rebrand itself is through keyword optimization strategies because of the amount of traffic that sites like WebMD receive through search engines. Here is a breakdown of WebMD's incoming traffic with the Compete PRO Referral Dashboard: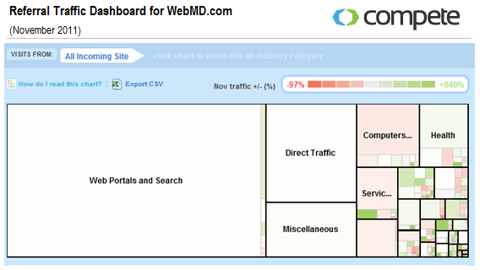 The keyword data for WebMD.com is a great resource for analyzing the keyword strategies of the site. The site is targeting the keywords related to illnesses such as gout (the top paid illness keyword in the industry), shingles, ringworm, strep throat, and bronchitis with an organic search strategy. Unsurprisingly, WebMD is also targeting branded keywords like "webmd", "www.webmd.com", and "web md website." These are some of the top referrers to the website, and the keyword "webmd" actually refers more than 1% to the entire industry. I think that it will suffice to say that WebMD has differentiated itself through branding, organic SEO, and feature additions to its website.
One final factor that may have been integral to WebMD's success is the increase in efficiency in the user experience of their site. Users can now find what they need faster than ever before. This has happened over the past two years, where the average stay has dropped by almost 2 minutes. This can be a sign of declining engagement of the site's users, but in this case, it is more likely a result of an increase in efficiency of the website. Because consumers are using these sites for information, a decrease in average stay is definitely a good thing. People are finding the medical information that they need faster than ever.
How will WebMD ensure its dominance over the industry in 2012? Will another website step up and take the crown of industry leader in the Information and Support Network industry? Whatever happens, it is sure to be exciting year for this online space.