While I have been broadly positive for the markets in the start to 2012, and now temporarily short-term negative regarding the excessive sentiment, I have also taken notice of the emergence of a potential threat to the market's well-being.
This threat, as it materializes, might well be more relevant than all of Europe's travails. I am speaking of China.
There have been several signs that not all is well in China's economy, the recent drop on the Baltic Dry Index chief among them (source: Bloomberg).
(Click charts to enlarge)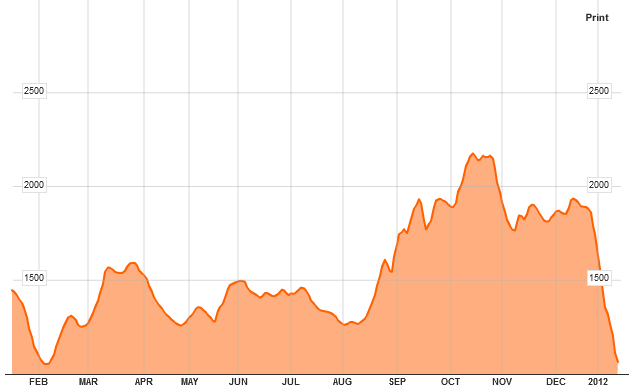 A well-known fact about the latest push forward by China's economy was that it was based on investment and real estate, with this sector later exhibiting some signs of a bubble. This produced some overheating that was promptly fought by China's central bank, through interest rate rises as well as reserve requirement expansion.
Still, the overheating did manage to crop up on China's inflation rate. Until recently, that is. Together with the drop on the BDI, a drop in inflation, both to the producer and to the consumer, has become visible (source: National Bureau of Statistics of China):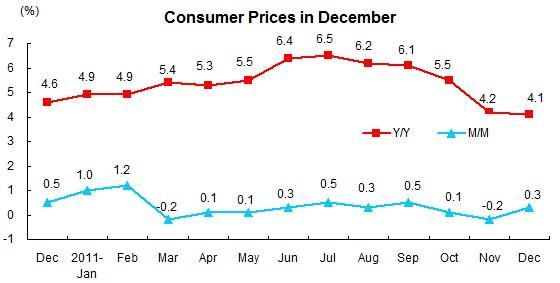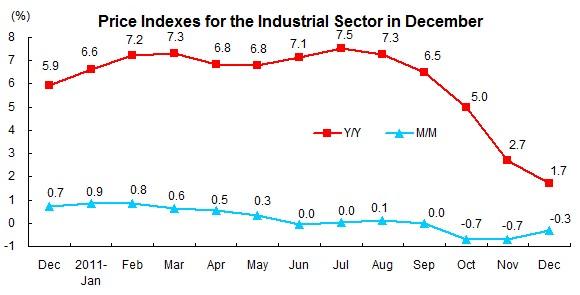 Such a pronounced drop in inflation would not come about without a serious slowdown in demand, and that, too, is already registering on public statistics, pertaining to cement consumption, automobile production or pig iron.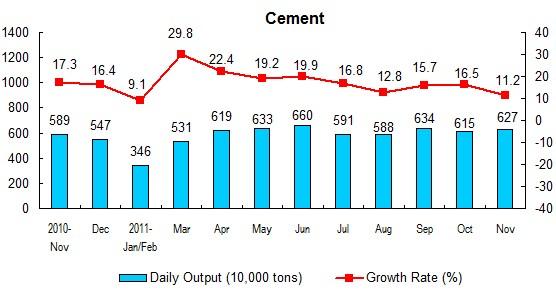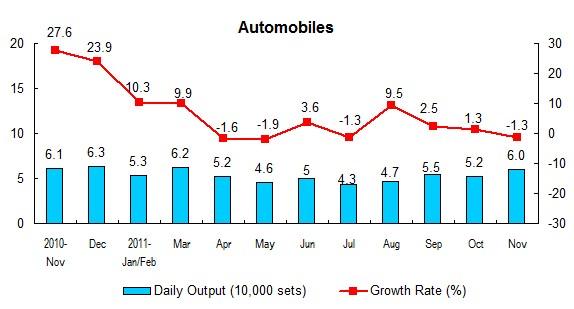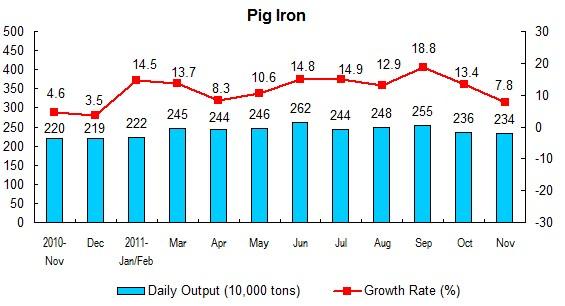 Not surprisingly, even larger aggregates are now showing this same behavior.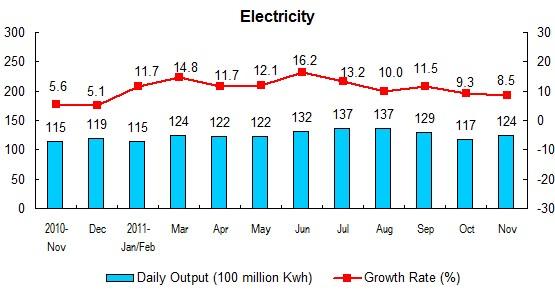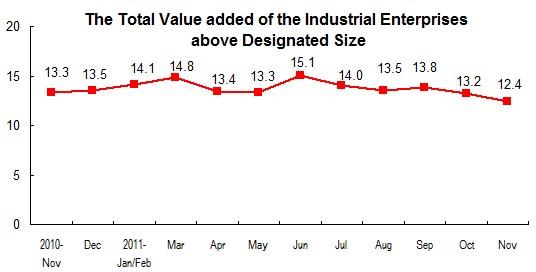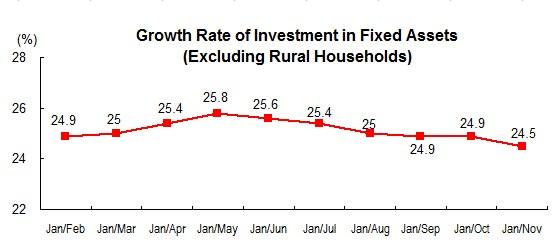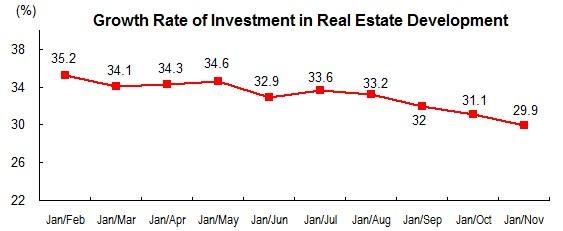 In short, the so-called slowdown is now readily visible in China's economic statistics and is clearly broad-based. It's no longer some kind of speculative story. So what can we expect from this development?
First, it's perhaps not a coincidence that commodities have shown to be on a downtrend for months now. But given that the real time impact that still seems to be happening now, one would expect such a downtrend to continue. Crude has managed to avoid most of the brunt of this downtrend, but taking into account the magnitude of China's importance, one would expect that Crude, too, will be hit.
This trend will obviously not only hit commodities, it will also hit commodity producers hard, both countries and companies, with a special emphasis on iron producers like VALE, BHP Billiton BHP and Cliffs Natural Resources CLF, given China's position as the world's largest producer of steel by far, as well as steel's importance to the Chinese investment boom. It is no coincidence that these companies are trading at such low multiples, this is what happens in these kinds of cyclical industries when they are about to face a negative cycle.
Beyond iron and other commodities, one would expect coal to also be hit hard. Not only will it be facing a huge slowdown on the steel industry, but it also faces incredibly low natural gas prices as well, which will pressure coal prices on electricity generation. Here, too, the shares have already taken a huge impact, yet if this slowdown continues one would expect that impact to extend further and for prices and estimates to plunge a lot more. Some names that might be hit further include Peabody Energy Corporation BTU, CONSOL Energy CNX, Alpha Natural Resources ANR, Arch Coal ACI, Patriot Coal Corporation PCX and others. This trend was actually in the news on Friday, with Patriot Coal speaking of lower exports for coal used in steel making.
Conclusion
The Chinese economy slowdown is no longer some speculative story. It's real and already showing in the economic statistics. This slowdown can have broad market impact, and will hit some sectors particularly hard. While I highlighted commodities in general, and iron plus coal in particular, the impact will certainly be much broader. Any further specific ideas can be discussed in the comments.
Disclosure: I have no positions in any stocks mentioned, and no plans to initiate any positions within the next 72 hours.