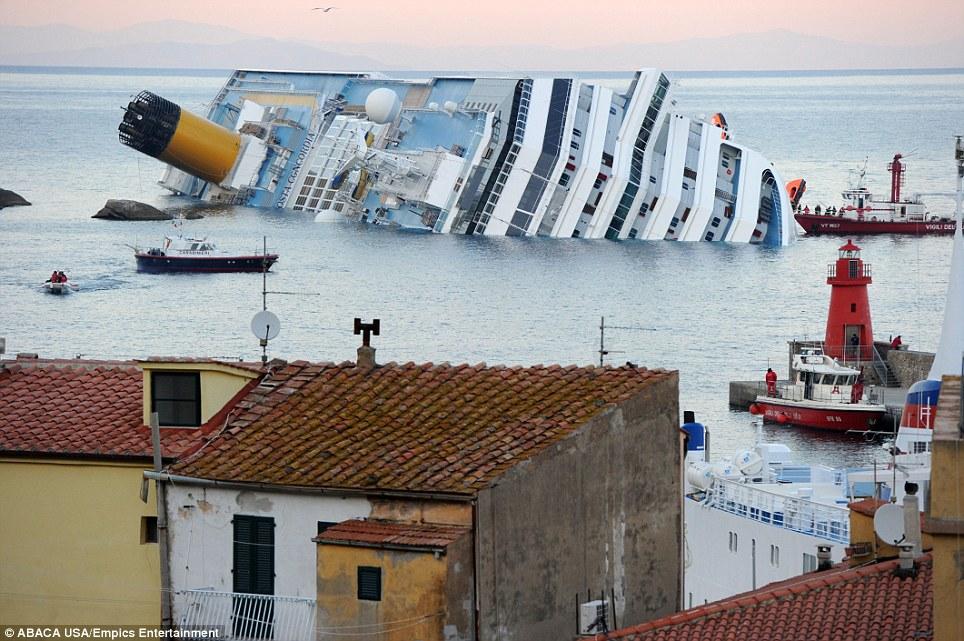 The recent tragedy of the capsizing of the Costa Concordia has been everywhere in the news recently and has negatively hit the ship's owner, Carnival Cruise Lines (NYSE:CCL) as well as other operators like Royal Caribbean (NYSE:RCL) in the stock market. Although I think it is way too early to look at Carnival from an investment standpoint given the litigation this accident will drive, I think an investment in Royal Caribbean looks intriguing.
Royal Caribbean - "Royal Caribbean Cruises Ltd. operates in the cruise vacation industry worldwide. It owns five cruise brands: Royal Caribbean International, Celebrity Cruises, Pullmantur, Azamara Club Cruises, and CDF Croisieres de France. The Royal Caribbean International brand serves the contemporary segment providing various itineraries and cruise lengths with options for onboard dining, entertainment, and other onboard activities". (Business description from Yahoo Finance)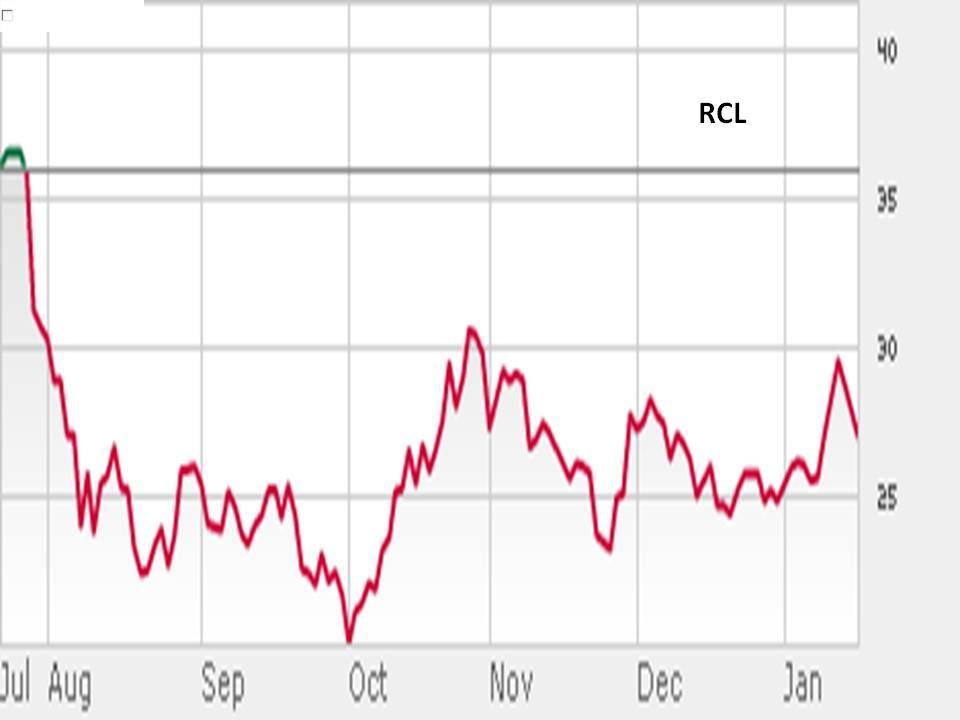 7 reasons RCL has solid long-term value at under $27 a share:
The cause of the accident appears to be the sole fault of the "Cowardly Captain." Look for him to be thrown under the bus and any new regulations on cruiselines to be minimal.
Royal's main competitor Carnival is likely to be distracted and impaired over the medium term . This should lead to more opportunities and better brand image for Royal. In addition, I think cruise customers will look at this accident as a "one off" and it is unlikely that this will affect the long-term secular growth of this industry.
Royal sells in the bottom half of its five-year valuation range based on P/E, P/B, P/CF and P/S.
Before the accident, the stock looked like it was going through a bottoming process (See Chart).
Prior to the capsizing, Credit Suisse had an "outperform" rating and a whopping $46 price target on RCL. The median analysts' price target on the stock was $35.50.
The company sells for just 69% percent of book value, 80% of trailing revenue and has a five-year projected PEG of .64.
At under nine times forward earnings and four times operating cash flow, the stock is extremely cheap.
NOTE: Given the premiums available in options markets, I sold the June 25 puts on RCL Tuesday for $2.50.
Disclosure: I am long RCL.