By Paul Quintaro
Talk has emerged in recent weeks that Greece could be on the verge of an outright default. It has long been speculated that the country would eventually default, although aggressive actions on the part of the European Troika have managed to avert that event thus far.
While European officials may be hoping to keep that outcome off the table, various debt-holding parties may force the default. Weeks ago, a proposed deal was unveiled which would see creditors accept a 50% haircut on their holdings.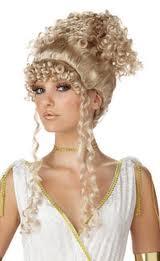 Yet, that deal would not be an ideal outcome for private creditors who had purchased credit default swap (CDS) instruments to insure their Greek holdings.
Why should all the creditors agree to take a 50% haircut? While a voluntary cut may be beneficial to Europe as a whole, individual investors could suffer as they take massive losses. An outright default would be more beneficial as CDS contracts would be triggered, sending insurance money to these creditors.
A CDS pays out to investors who have been defaulted on—but the contract is only valid if the event is ruled an official default.
European officials have resisted a plan to have Greek default outright, as CDS exposure is unknown.
CDS can be written for assets one does not posses. They allow speculation against the possibility of default. This has been a major focus of criticism against CDS contracts, and has been the source of much opposition to their broader existence.
As financial institutions underwrite the CDS contracts, when they are paid out, it could prove horrific for these financial institutions, which could be on the hook for significant losses. European financials could be most exposed.
After the market closed on Tuesday, Bloomberg reported that Greece and its creditors were close to a new deal. That deal would see even more of a haircut—to the tune of Greece paying out 32 cents on the euro.
While thus far unconfirmed, it may shed some light on the nature of the talks. European officials have made some strong statements suggesting that they could change the rules under which an official default occurs. The 32 cents deal may have represented a settlement designed to get the private creditors to give up on the matter.
Still, while Greece may manage to avoid a default scenario, this turn of events could prove ominous for Europe in general. If Portugal or Ireland demands a similar deal, it could lead to tremendous losses across the eurozone.
The EUR/USD pair traded higher on Tuesday, at one point rallying up roughly 1%. Yet, later in the session, the pair pulled back, and was up about 0.6% when U.S. equity markets closed.
If Greece manages to avoid a default scenario, it could support the euro in the short-term. However, if other countries begin demanding similar deals on their debt, it could put additional pressures on European financials and send the euro trading down.
Important Note
Content, including research, tools and securities symbols, is for educational and informational purposes and should not be intended as a recommendation or solicitation to engage in any particular securities transaction or investment strategy. You alone are responsible for evaluating which securities and strategies better suit your financial situation and goals, risk profile, etc. The projections regarding the probability of investment outcomes are hypothetical and not guaranteed for accuracy or completeness. They do not reflect actual investment outcomes and are not guarantees of future results, and do not take into consideration commissions, margin interest and other costs that will impact investment outcomes. Content may be out of date or time-sensitive, and is subject to change or removal without notice. Supporting documentation for any claims made in this post will be supplied upon your email request to editor@zecco.com.
At the time of distribution of the material contained herein, neither Zecco Trading nor Zecco Forex was a market maker or acted as the contra-party for customer transactions through the firm's principal accounts for the securities discussed.
Zecco Holdings, Zecco Trading, Zecco Forex, and their officers/partners/employees may hold a nominal financial interest in any of the securities discussed herein, with the nature of the interest consisting of, but not limited to, any option, right, warrant, future, long, or short position.
Neither Zecco Trading nor Zecco Forex has participated as a manager or co-manager in public offerings of the securities mentioned herein within the last twelve months.