When Gold Resource Company (NYSEMKT:GORO) reported Q3 2011 earnings, it reported 88% gold production growth quarter over quarter. That would have been great growth year over year. It's stupendous in just a quarter, but it also means that GORO is just getting started. We are seeing the early results from El Aguila Project. GORO produced 25,289 ounces equivalent of gold in Q3, and this is only the start. GORO has 200+ square miles of prospective gold mining acreage in the Oaxaca area of Mexico.
This includes a 48 kilometer mineralized structural corridor. El Aguila is the first of six major projects in the corridor to enter production, and it is in its early stages. Its production target range for AuEq ounces for all of 2011 is 60K-70K ounces. For 2012 the production target is 120K-140K AuEq ounces. For 2013 the the production target is 200K AuEq ounces.
The current plan is to keep production at that level for the life of the mine. The production cost of the gold per ounce for all of 2011 is forecast at $143/oz. The forecast is for this cost to go down to $50 to $0 by 2014. In other words the production from this mine will soon be almost pure profit. By comparison the cost of gold production per ounce on average for the industry is $620/oz. The current technical description for the Arista Vein of El Aquila is in the table below.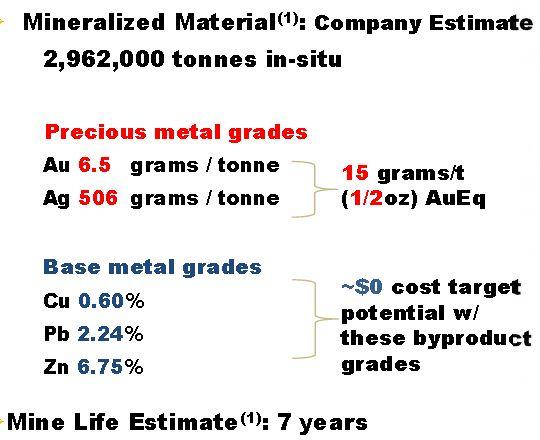 The current mine life estimate is 7 years, but the company's expectation is really for approximately double that. The above data was just for La Arista Underground vein of El Aguila. There are also El Aguila Open Pit area and El Aire Underground vein of El Aguila. Beyond these there are also numerous exploration targets which include Cerro Colorado, La Escondita, Salina Blanca, Paredonas, El Chacal, Fossil Bend, Fossil Hill, The Switchback, and La Curva.
The next farthest along project area is El Rey. Both early exploration and some development has been done on this vein system. The table below shows some of the drilling data. It looks extremely promising.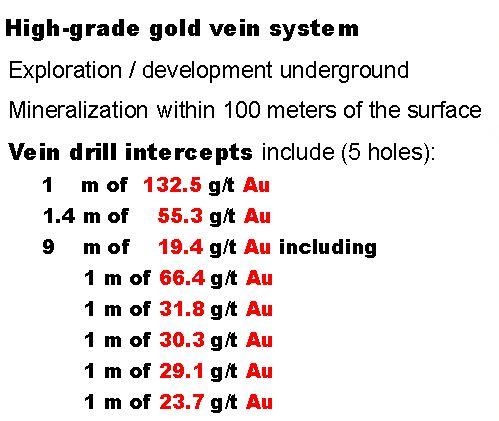 The company also has promising data from the Alta Gracia Property and Las Margaritas Property. The data are in the tables below.
The Alta Gracia Property Data: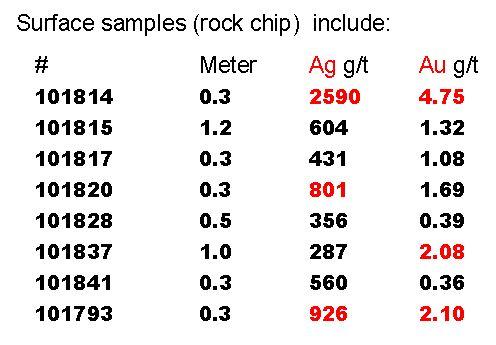 Las Margaritas Property Data: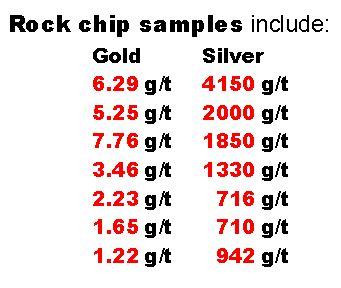 Both of the above show significant amounts of gold and silver. GORO is set to become one of the best gold mining companies worldwide. It already pays a great dividend of 2.70%, and it plans to increase that. Earnings have been forecast to more than double in 2012 from 2011 values. The outlook for growth after that is very promising given GORO's large holding of prime mining acreage and good early results. This stock has an average analysts' recommendation of 1.0. It seems everyone is in agreement that it is a great investment. The one year analysts' target price is $45.00. This is almost double the current price of $24.44 and this company's prospects look every bit good enough for it to achieve the $45 target.
The two year chart of GORO (below) gives some technical direction for a trade.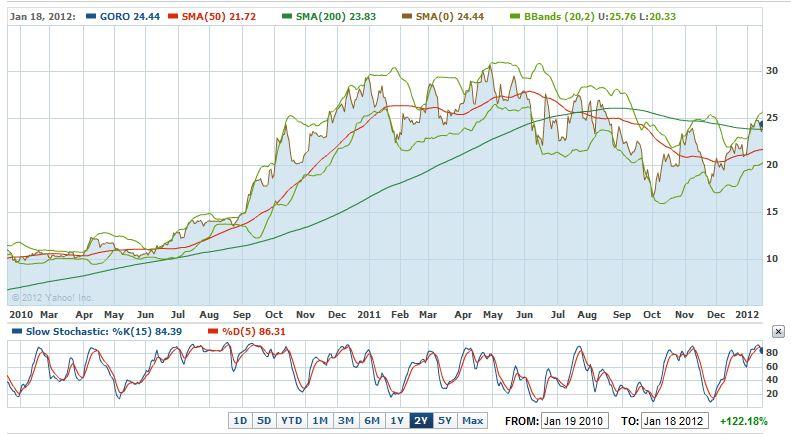 The slow stochastic sub chart indicates that GORO is over bought currently. However, it is such a high growth stock that it can stay over bought for a long time. The main chart shows that the 50-day SMA is below the 200-day SMA. However, the 50-day SMA is currently trending strongly upward. If it continues to do this, it should soon cross GORO's 200-day SMA. Such an action is usually a strong buy signal. You could consider averaging in almost immediately, or you could wait for GORO to experience a dip.
This might occur if the overall market were to dip. The SPY (as a proxy for US markets) has risen approximately 20% since its near term bottom in October 2011. It has risen approximately 10% since its near term bottom in November 2011. It is due for a retracement soon. Plus there has been a lot of negative economic news recently, especially from the EU. There seems to be more than adequate reason for at least a 5% retracement, and a larger retracement would not be a surprise. You could try to wait for such a retracement. Then you could average into GORO as the market went down. I might start at the -5% SPY retracement level.
Many people seem to feel that the world markets can continue to go up due mostly to the large amount of quantitative easing going on around the world, especially in Europe. Only time will tell if they are correct. I tend to be worried by the world situation. I am not overly bullish. That is why I am trying to recommend only the best positioned stocks. GORO is likely one of those. QE should help gold and gold mining stocks rise. You might get hurt on a short term trade, but GORO will likely reward anyone who is willing to stick with it for the longer term.
Good Luck Trading.
Disclosure: I have no positions in any stocks mentioned, but may initiate a long position in GORO over the next 72 hours.