By Demian Russian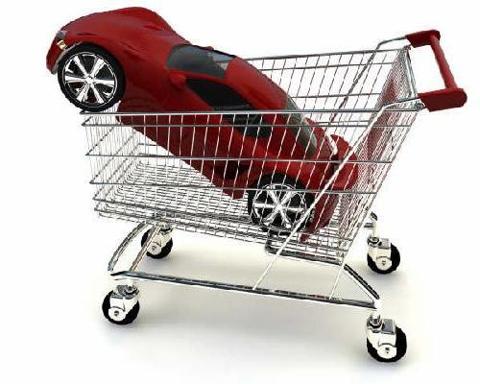 With SIrius XM Radio (NASDAQ:SIRI) CEO Mel Karmazin pre-announcing that the company has beat their 2011 year-end net subscriber guidance, adding ~550,000 net new subscribers in the fourth quarter and ~1,700,000 net new subscribers in 2011, investors are now focused on how 2012 is shaping up so far. While Sirius XM is making great new strides in penetrating the used auto market with free promotional trial programs, North American new vehicle sales remains the largest driver fueling Sirius XM's subscriber growth trajectory.
Premier auto industry tracker TrueCar released their official January 2012 auto sales forecast today and is seeing continuing strength in the U.S. auto sector, noting that January retail sales will be up for the sixth straight month of year-over-year growth.
The underlying consumer demand for new vehicles continues to improve at a steady pace. For the first time in several years, we are starting the year off with a warm and fuzzy feeling of the good-old-days where the industry and the consumers are once again focused on the excitement of the new cars –and not which car company is going to survive. The positive momentum from the end of 2011 and a reasonable January 2012 sales rate will likely take industry sales very close to 14 million units this year.


– Jesse Toprak, Vice President, Market Intelligence, TrueCar.com
According to TrueCar's January 2012 official forecast, new light vehicle sales in the U.S. for the month of January will total 874, 481 units, up 6.7% year-over-year and down 29.6% month-over-month, which translates into a SAAR (Seasonally Adjusted Annualized Rate) of 13.6 million, up from 12.7 million in January 2011 and flat month-over-month.

Retail sales are expected to be up 7.3% year-over-year and down 30% month-over-month. Fleet and rental sales are expected to make up 19% of total sales for the month. Incentive spending ticked up 0.5% year-over-year, but comes in 4% less month-over-month.

Consumers continue to respond positively to the new product introductions from Chrysler and Volkswagen as they had the best sales growth year over year this month,while General Motors and Honda saw the biggest declines. Incentive spending is flat from last year as automakers continue to enhance their incentive strategies while keeping spending to a minimum compared to previous years.


– Kristen Andersson, Automotive Analyst at TrueCar.com
Total used car sales for the month of January are estimated to be 2,166,466, up 8% year-over-year and down 31.1% month-over- month. The ratio of new to used during the month is estimated to be 1:2.
Jesse Toprak, Vice President, Market Intelligence at TrueCar, will be the special guest on this evening's Playground Radio program for a live, exclusive interview.
TrueCar.com's Jesse Toprak continues to be one of the most frequently quoted automotive analysts of this decade. After running several franchise dealerships in the Midwest, he spent nine years with Edmunds.com, helping the site transform from a newcomer to an industry leader. Jesse studied at Beloit College, London School of Economics, and Marmara University for his B.A and received his MBA from Northern Illinois University.
This evening's special guest interview with Jesse Toprak will be conducted by Satellite Radio Playground's Demian Russian, along with Spencer Osborn of SiriusBuzz. Following tonight's special guest interview interview, a discussion on all of the latest news in the world of Sirius XM Satellite Radio will follow. Listeners are welcome to call in and join the live discussion by dialing (347) 934-0239. Tonight's episode of Playground Radio will be available for live streaming at 8:00 p.m. ET via the following link:
Playground Radio — Jesse Toprak, Vice President, Market Intelligence at TrueCar
Wednesday, January 25th, 2012 @ 8:00PM EST
Disclosure: Long SIRI