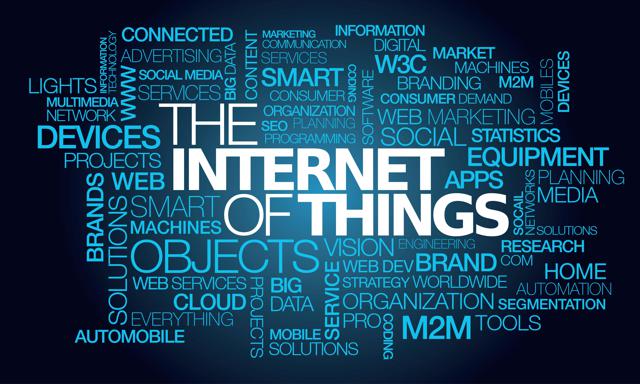 The biggest impacts on the world by corporations don't come by being the same - it's what stands out that makes a difference. Disruptive innovation is a powerful force that almost everyone strives for but few succeed at. When the opportunity arises, companies face a dilemma - keep growing in the current market and strive to make a product or service better or embrace a new way of doing things that will open up an entirely new and undiscovered market.
This is the key motivator behind disruptive innovation. It's the creation of a new marketplace and the opportunity to reach new types of customers that drives growth. These changes can be as simple as developing a new operational framework such as when Netflix (NASDAQ:NFLX) moved away from its mail rental business to an online streaming video service or world-changing such as when IBM (NYSE:IBM) launched the first personal computer.
Right now, we're in a golden age of innovation. Technology is rapidly changing and the entire industry is on an uptrend. It's evidenced by the fact that the NASDAQ has climbed over 7% year-to-date compared to the relatively mild 2.5% performance of the S&P 500. M&A activity is strong as well - recently the semiconductor maker Avago (NASDAQ:AVGO) Technologies announced that it was in talks to acquire rival company Broadcom (BRCM), which helped lift all tech stocks on the news.
There are several promising new technologies that investors should be keeping a close watch of. Companies making a name for themselves in these niches could be the next breakout company for the next decade like Google (NASDAQ:GOOG) (NASDAQ:GOOGL) has been for the past decade.
The 3-D printing Revolution
For many investors, it doesn't come as a surprise to see 3-D printing on our list of disruptive technologies. The idea of printing out parts revolutionizes the manufacturing and logistics industries. Factories and shipping equipment face extinction in light of the 3-D manufacturing process.
According to "Wohlers Report - 3-D printing Industry," the total size in terms of revenue for the 3-D printing industry in 2014 was $4 billion. By 2018, it's expected to be $12.8 billion and by 2020, $21 billion. That's tremendous growth of five times its size in as many years.
108,151 3-D printers were sold globally in 2014 compared to 42,000 units that were sold in 2013. This year, estimates place the total number of expected units sold to be around 217,000 - more than double. The applications are nearly limitless but could make the biggest impact in tool and mold manufacturing. 3-D printing of complex, low volume customizable parts is already more efficient than traditional manufacturing and could have an economic impact of $30 billion to $50 billion this year.
One company that stands out right now in this disruptive field as a "pure play" is The ExOne Company (NASDAQ:XONE). It develops and manufactures 3-D printing machines and operates globally. Its Max, Print, Flex, and Lab machines allow engineers to design and produce industrial prototypes and production parts while the ExOne Micro Orion machine assists in building conventional and exotic materials.
The stock, along with rival 3-D manufacturers, has fallen hard this year thanks to heavy short interest in 3-D printing companies. Disruptive technology often comes with its fair share of skeptics, but with so much potential in the 3-D industry, it seems hard to stay down on this company for long.
ExOne carries very little long term debt - just $2.1 million - while cash holdings are more than $36 million. This makes the company very attractive for investors who are looking for growth as well as value.
A bigger name in the disruptive printing industry that investors should recognize is Hewlett-Packard (NYSE:HPQ). It's a diversified computer systems company that has now branched into the 3-D printing space with its proprietary "Multi Jet Fusion" technology.
The company has launched an aggressive campaign for 3-D printing to solve the three biggest problems facing the industry - speed, cost, and reliability. The new Hewlett-Packard Multi Jet Fusion 3-D printer, built with HP Thermal Inkjet technology, is 10 times faster than the leading 3-D printer out on the market with precision accuracy that enables it to create complex materials all while operating at a lower cost-per-unit thanks to increased efficiencies in its design and energy consumption.
It's set to be available commercially in 2016 and will almost certainly be disruptive to both current manufacturers as well as other 3-D printing companies.
From a fundamental standpoint, Hewlett's stock is priced at fairly attractive levels. It trades at just 9 times earnings, far below the industry average of 16 and pays a dividend of 2.10% - roughly on par with the current yield on the 10-year Treasury.
A New Dawn Begins with the "Internet of Things"
The "Internet of Things" is basically a catchall term used to summarize several growing fields in disruptive technology. Big data, cloud computing, semiconductors, and wireless interconnectivity are some of the major focal points in this rapidly expanding segment of the technology industry.
The IoT market is growing fast. The market research firm IDC estimates that the entire IoT industry will grow from $1.9 trillion in 2013 to $7.1 trillion by 2020. Cisco (NASDAQ:CSCO) estimates that the number of worldwide connected devices will double from 25 billion to 50 billion by 2020.
It's a rich environment to find disruptive companies forging new markets and developing new technologies. There are a number of businesses investors should take note of in this space.
One "pure play" on IoT is the semiconductor manufacturer Skyworks Solutions (NASDAQ:SWKS). Its product has applications in mobile, industrial, medical, military, automotive, energy infrastructure, and network technology putting Skyworks on the front lines for IoT integration.
It's a high growth stock that has exploded in the past year - up 156%. It has a high P/E ratio of 25, but looks relatively mild when put in context with its long term EPS growth estimate of 26%. That gives it a PEG ratio of around 1 - an indicator that the stock may still be undervalued despite its strong performance.
Skyworks also holds no long term debt liabilities and high operating margins of 28% making the company versatile in adverse economic conditions. It's strong balance sheet and high growth makes it a potentially attractive buyout target as well.
One well-establish tech company increasing its disruptive innovation is the $164 billion chip maker behemoth Intel (NASDAQ:INTC). The company has already committed to the new tech field by launching its own IoT segment in 2013. It's responsible for several new technologies including the Quark processor, a computer the size of an SD card named Edison, and button-sized wearable tech known as Curie.
Intel's IoT segment revenue grew 19% to $2.1 billion year-over-year for 2014. The company is also active in the M&A scene with a recent $17 billion bid to buy out Altera Corp. (NASDAQ:ALTR). The company's aggressive growth is evident in its stock price as well which is up over 24% in the past year.
Operating margins are high at 28% while the company's balance sheet has stayed healthy and free of any heavy debt burdens. The stock trades cheaply at just 14.6 times earnings compared to the semiconductor industry average of 24 making it a play for value as well as growth.
Disruptive Companies are Found in Every Industry
3-D printing and IoT isn't the only source for disruptive companies. One particularly promising area is in less invasive or non-invasive surgery.
NuVasive (NASDAQ:NUVA) is a medical device company that develops minimally disruptive surgical products and procedures for the spine. The company has over 90 different products and is the third largest medical device company in the world focusing on the spine.
The company is showing strong growth in its U.S. and international segments and reported a first quarter earnings beat of 39.5%. The stock has performed strongly in the past year - up nearly 50% - but still appears to hold value for investors.
Disruptive companies can come from any industry and be any size. Small cap and large cap companies have the ability to innovate and change how an industry operates at any time. Right now, significant growth is stemming from the technology sector surrounded by 3-D printing and IoT technologies and there are many more companies under this umbrella which could also be classified as disruptive.
For investors, it's important to keep in mind that a disruptive company can also be a volatile one. Changing or creating a marketplace comes with its fair share of growing pains so you need to be prepared to handle extreme ups and downs, especially in the smaller stocks listed.
Full Disclosures: http://elitewm.com/disclosures/
This article is not intended as investment advice. Elite Wealth Management or its subsidiaries may hold long or short positions in the companies mentioned through stocks, options or other securities.
Disclosure: The author has no positions in any stocks mentioned, and no plans to initiate any positions within the next 72 hours.
The author wrote this article themselves, and it expresses their own opinions. The author is not receiving compensation for it (other than from Seeking Alpha). The author has no business relationship with any company whose stock is mentioned in this article.