If I look at the make-up of our Africa Capital Group portfolios, or of the various Africa ETFs such as Market Vectors Africa Index ETF (NYSEARCA:AFK) and the Global X Nigeria Index ETF (NYSEARCA:NGE) for that matter, what often stands out is the relative simplicity of the underlying businesses. From brewers, to banks, from cement companies to cocoa plantations, construction firms to home builders, and power producers to hotels. This should come as no surprise. Africa is playing catch-up, which is very much a desirable, necessary, and investable economic phenomenon. These types of business form the root system from which a more complex economy can grow.
But it we are investing in the African middle class, then this more sophisticated economy cannot arrive a moment too soon. After all, modern factory workers, call center employees, and IT professionals are needed to increase the productivity of African economies, and with it the incomes, expenditures, and savings of the domestic economies in which they work. Furthermore, it will bring workers out of the informal economy into the tax paying economy, thus increasing at least the potential for improved social services, education, and health care. This is Econ 101: when people transition in large numbers from merely surviving to being able to spend more and create some surplus, wealth is created.
So where are we on a scale from 1 to 10 on this transition to a more complex economy? As is always true in Africa, it depends on which country you are looking at. Whereas in most all instances economies are closer to 1 than to 10, there are some definite leaders. Kenya for example, would fall in the leader group. Nairobi has become the technology hub of sub-Saharan Africa. The catchy phrase Silicon Savannah has popped up on Wall Street and in Corporate Nairobi and seems increasingly less of a stretch. For example, in Nairobi you will find iHub, a 10,000-member co-working space for startups with free wifi and a coffee bar. No, this is not San Francisco or New York, but Nairobi!
If you find yourself over-caffeinated at iHub, perhaps a few games on the popular Ma3racer app from Planet Rockus will help you reenergize. In it, you are racing a Matatu (the ubiquitous Kenyan minibus) through the streets of Nairobi. No traffic rules apply, just as in real life; one million downloads and counting. Meanwhile south of the city, plans are in place to build Konza, a technology city that when finished in 2025 will house 20,000 residents who will be overwhelmingly employed in the tech sector. Samsung (OTC:SSNLF) and Huawei are on board and other tech firms will certainly follow suit as the project transitions from concept to reality.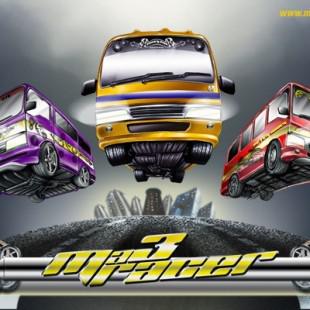 In my view - and I fully accept that others, including my Nigerian friends might have a different opinion - Nigeria is slower to adopt technology. Mobile Money is in its infancy and it did not seem to be a big priority for the banks that I visited with on a recent trip to Lagos. They are working on mobile banking - which is using your phone for banking activities and is distinct from mobile money a la Mpesa in Kenya - but that is less of a game changer. I wonder whether it has anything to do with the fact that Nigeria does not have a national telecom champion like Kenya does in Safaricom. MTN (OTCPK:MTNOY) and Airtel are not indigenous to Nigeria and perhaps have less of an incentive to push the latest technology in the Nigerian market, but rather treat it as a cash cow. The networks are also decidedly unreliable and most Nigerian businessmen carry two phones, some even three (though at some level that might be projection of status).
On the other hand, Nigeria is also home to Konga, the Nigerian Amazon, which was started by Harvard MBA and tech entrepreneur Sim Shagaya. At the end of the day, Nigeria is too big of a market not to play a role in Africa's tech emergence and I am sure more Konga-like companies will emerge.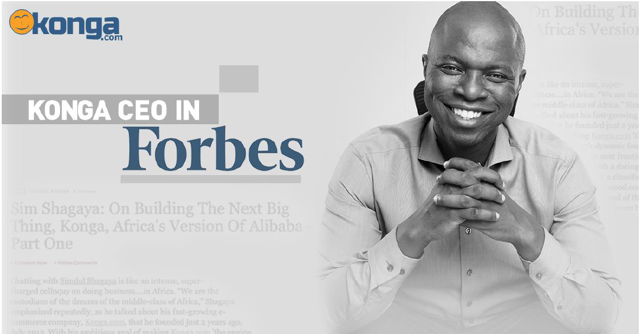 What about making technology investments today? In the world of listed equities, in which I operate exclusively, the telecoms are the best place to look. Not all are interesting from a technology perspective, but a company like Safaricom would be on the vanguard of African telco innovation. The problem is, everyone knows that and it is hard to get a good deal on the stock. Another tech example is MiX Telematics (NYSE:MIXT), which makes vehicle tracking software that can be used to improve fleet efficiency and security. It trades on the Johannesburg Stock Exchange and has ambitions to become a global player in the Software-as-a-Service industry. Alternatively, one could look at indirect plays such as Naspers (OTCPK:NPSNY), which is a South African holding company that owns 34% of Tencent Holdings (OTCPK:TCEHY), one of China's biggest ecommerce companies. In time, more local options will emerge to invest in listed technology companies and a casual scan of our investment holdings (and that of the indices) will look more tech and less glass, concrete, and steel.
Disclosure: The author is long MIXT. The author wrote this article themselves, and it expresses their own opinions. The author is not receiving compensation for it. The author has no business relationship with any company whose stock is mentioned in this article.