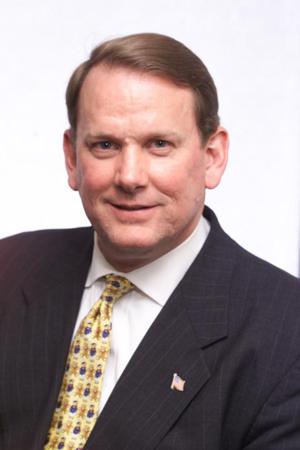 Sam Stovall is U.S. equity strategist at S&P Capital IQ.
Harlan Levy: The big question these days is always "Where are stocks heading today?" Is there any answer that doesn't change tomorrow?
Sam Stovall: From a technical perspective we appear to be tracing out an upwardly biased pattern, but there's no guarantee that it will break out rather than break down. The range of price movements has been narrowing over the past several months, which implies that sooner or later something will have to give.
Typically, this kind of narrowing action resolves itself in the direction of the long-term trend, which would mean we would break higher, but there's no guarantee.
Q: The headwinds seem to verge on substantial, don't they?
A: Headwinds holding us back include the length of time since the last correction, the age of this bull market, valuations, and global uncertainties. Specifically, the S&P 500 has gone 44 months without a decline of 10 percent or more. The average since World War II is 18 months, so we are long overdue..
We're in a disinflationary below-trend expansion. To continue the specific headwinds, this bull market is now six and a third years old. The average duration of bull markets since World War II has been 4½ years. Indeed, only two of 11 bull markets have celebrated their seventh birthday. So some investors worry that the end may be near.
A reason for concern was recently mentioned by Federal Reserve Chair Janet Yellen when she said stocks appear overvalued. In many ways she's right.
Looking at the current trailing GAAP EPS, the S&P 500 is trading at a premium of 9 percent to a median over the last 25 years and is at a 34 percent premium to the median P/E since 1936. Only when headline inflation has been 1.5 percent or lower - the condition we have today - has the average P/E been equal to where we are now.
So, at best, stocks are fully valued. At worst, they are uncomfortably expensive.
Q: How bad is the disconcerting debt situation between Greece and the other euro zone countries?
A: A departure of Greece from the European Union would certainly not adversely affect the European Union's economic growth, since Greece represents such a small component of European Gross Domestic Product, but it's the fallout from such a removal that people are concerned with. Will that lead to requests for more favorable terms for other debtor nations like Italy, Portugal, and Spain or even the threat of their departure as well.
We think it's in everybody's best interest for the euro zone to remain united, and we believe that the hard stance taken by Greece is more of a negotiating ploy than a true desire to exit. But only time will tell.
Q: How much of an impact on the U.S. does the Greece situation have?
A: If Greece comes to terms with the EU, then both Europe and the U.S. will benefit, while the U.S. also suffers should the unthinkable happen and Greece leaves the euro zone. Let's face it, this is an intertwined economic world that seems to get smaller by the day. It's not just physical tsunamis but also economic varieties that can adversely affect countries around the globe.
Q: What will the Fed do on rate hikes?
A: What I see is that bond investors are preparing for a September start to a Fed rate tightening program. Our expectation is that the Fed will in a very transparent move bring the fed funds rate up by 25 basis points, and we think it's possible that the Fed may raise rates a second time before the year is out.
History offers some guidance as to the magnitude and duration of rate hikes. Since World War II the median tie that the Fed has engaged in a rate-tightening cycle has been 12 months. In addition, the magnitude of rate increases has equaled one half of the Consumer Price Index rate at the start of the rate tightening program.
Applying that to today would indicate that in the coming year the Fed may raise rates between 75 basis points and 1 percent.
Q: What kind of effects do you expect?
A: Higher interest rates should act like a seesaw with bonds by pushing prices lower as yields rise. Gradually rising yields, however, might be viewed favorably by stock investors, as it implies improving economic growth, which should then lead to an increase in corporate earnings and allow for an expansion of P/E multiples.
Aggressively rising rates, however, would be bad for both bonds and stocks, as higher interest expense by corporations combined with lower intrinsic values derived from capital asset pricing models would point to lower equity prices.
Q: What do the strong retail sales figures tell you?
A: The report came in pretty much as expected, rising 1.2 percent in May and, excluding autos, it was also positive and equal to Wall Street expectations, which are encouraging because it points to an expanding economy and alleviates some concern that the U.S. could be edging closer to a recession.
I don't think that the retail sales figures were strong enough to make the Fed reconsider raising rates in June. This one number would need to offset a series of disappointing results from GDP, industrial production, factory orders, which were all much weaker than expected and implied that indeed if the U.S. was a manufacturing-oriented economy, we would be teetering on the edge of recession.
So we will need more reports that come in as expected or better to allow the Fed to raise rates even in September. There's a possibility that the Fed may wait until December. If it were up to the International Monetary Fund head Christine Lagarde, they would be better off waiting until sometime next year.
Q: The latest data showed initial claims for jobless benefits were up. What does that say about jobs?
A: I think if we had one bright spot in this economy's recovery it is employment. With the better-than-expected payroll numbers for May combined with a 5.5 percent jobless rate, which reflected a pick-up in the number of people deciding once again that it's worth looking for work, I don't think a one-week soft patch in initial jobless claims is enough to start discounting the employment trend.
Q: Is the housing market doing OK?
A: Housing continues to indicate that a recession is not around the corner, as the year-over-year numbers continue to be positive. Seven of the last eight recessions were preceded by 30 percent year-over-year declines in housing starts. Last month's number showed a 9 percent increase.
Housing is important, not because construction represents such a large component of U.S. economic activity, but because of its reflection of consumer sentiment. So with both housing and consumer sentiment data continuing to look encouraging I would say, look to the coming weeks' housing numbers to be viewed with great interest.
We see permits and housing starts slipping modestly in May, but not enough to cause undue concern, especially since existing home sales are projected to show an improvement.
Q: Finally, what do expect for oil prices?
A: Your guess is as good as mine. From a technical perspective we believe that the bottom has already been put in, and while we think oil will average in the mid-$50 range this year,
Disclosure: The author has no positions in any stocks mentioned, and no plans to initiate any positions within the next 72 hours.
The author wrote this article themselves, and it expresses their own opinions. The author is not receiving compensation for it (other than from Seeking Alpha). The author has no business relationship with any company whose stock is mentioned in this article.