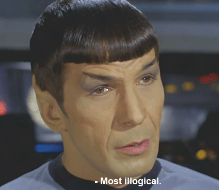 The Fed glossed over any economic weakness by just stating the "economy is strong enough to handle interest rate increases".
Chalk that up to an understanding that monetary policy normalization is now job one for the Fed.
They understand they can't keep interest rates at zero forever and not raising rates now means they have no weapons left should another recession appear.
They brazenly don't think current weak economic data is a prelude to a recession despite weak data. The Fed seeks cover to raise rates given their distorted view of better labor market conditions and a pick-up with inflation.
U.S. equities rallied modestly but this has been typical of Yellen's reign on Fed days. In Yellen's news conference she stated the obvious a higher dollar had been a drag for exporters, and presto, the dollar fell against the euro. Naturally this was odd given the ongoing Greek drama that may continue over the weekend. Interest rates rose, gold gained, oil fell and, oddly, REITs rose in price as did emerging markets.
Leading market sectors higher included: Gold (NYSEARCA:GLD), Gold Stocks (NYSEARCA:GDX), REITs (NYSEARCA:IYR), Utilities (NYSEARCA:XLU), Biotech (NASDAQ:IBB), Consumer Staples (NYSEARCA:XLP), Emerging Markets (NYSEARCA:EEM), India (NYSEARCA:EPI), South Korea (NYSEARCA:EWY), Hong Kong (NYSEARCA:EWH), China (NYSEARCA:FXI), Asia Pacific ex-Japan (NASDAQ:AAXJ), Mexico (NYSEARCA:EWW), Silver (NYSEARCA:SLV) and others.
Leading market sectors lower included: Oil & Gas Exploration (NYSEARCA:XOP), Regional Banks (NYSEARCA:KRE), Banks (NYSEARCA:KBE), Transports (BATS:IYT), Spain (NYSEARCA:EWP) France (NYSEARCA:EWQ), Sweden (NYSEARCA:EWD), Belgium (NYSEARCA:EWK), Japan (NYSEARCA:EWJ), Bonds (NASDAQ:TLT) and many others.
The top 20 market movers by percentage change in volume whether rising or falling is available daily.
Sign up to become a premium member of the ETF Digest and receive more of our detailed charts with actionable alerts.
You can follow our pithy comments on twitter and like us on facebook.
Volume increased as usual with Fed decision while breadth per the WSJ was positive to mixed.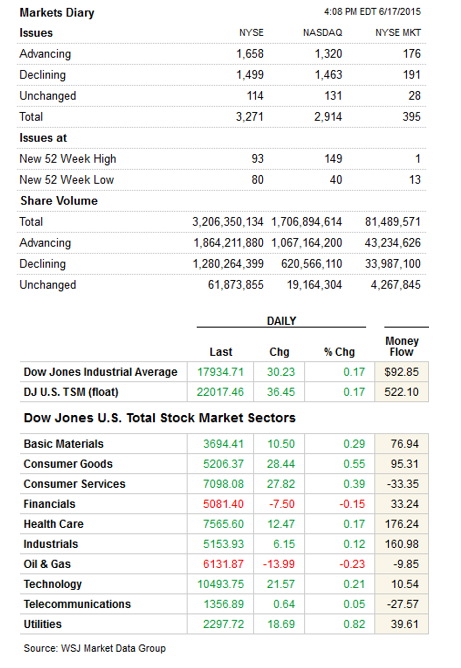 SPY 5 MINUTE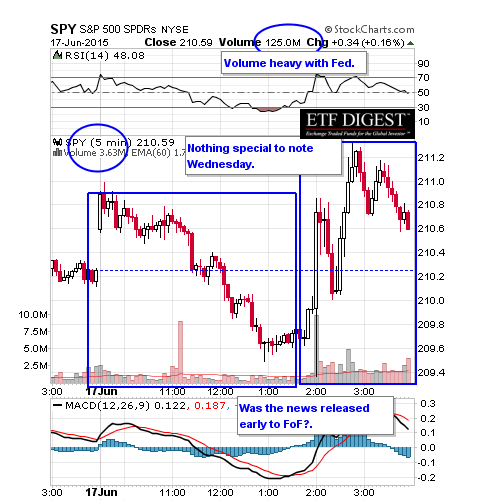 SPY DAILY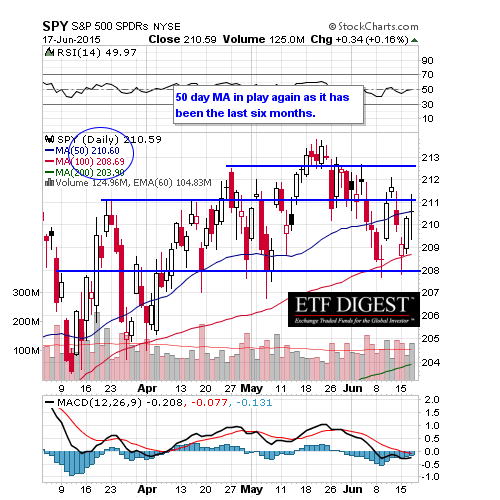 SPX WEEKLY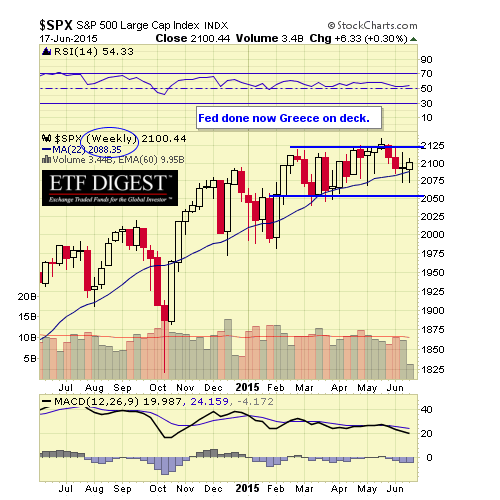 INDU WEEKLY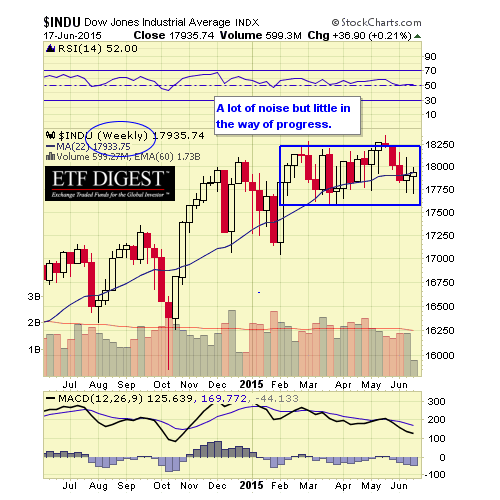 RUT WEEKLY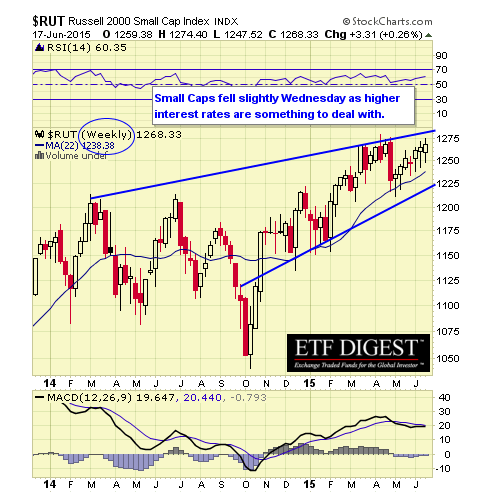 NDX WEEKLY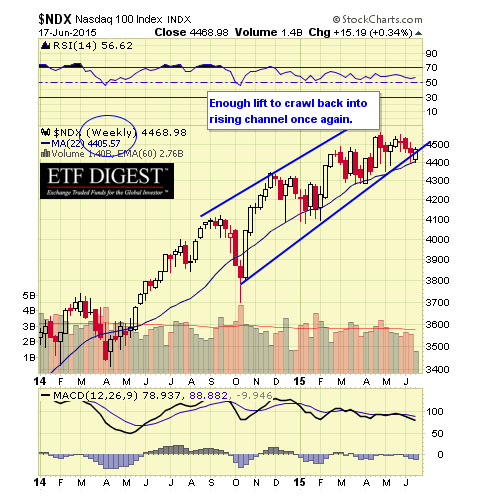 XLB WEEKLY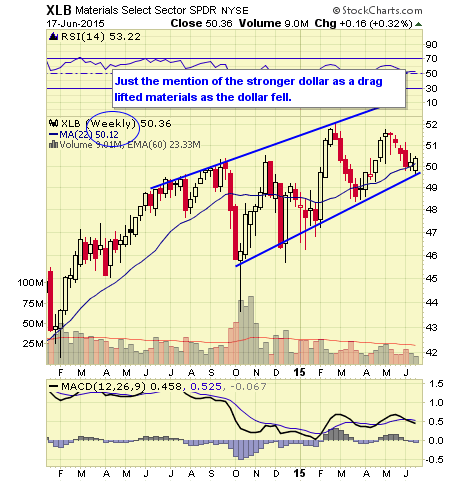 XLE WEEKLY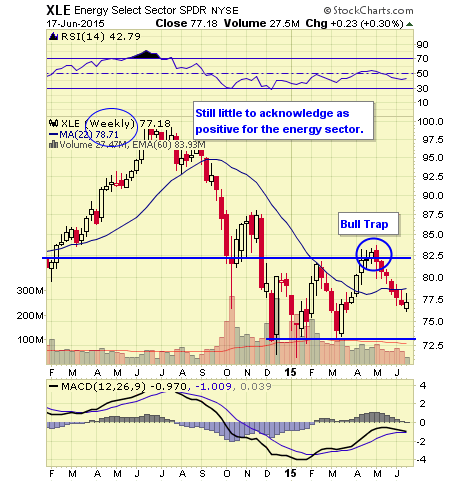 XLF WEEKLY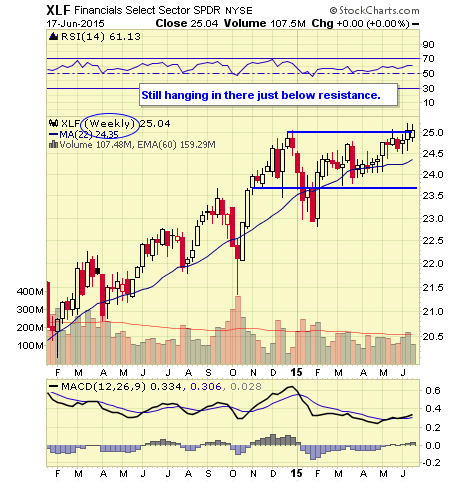 XLI WEEKLY
XLP WEEKLY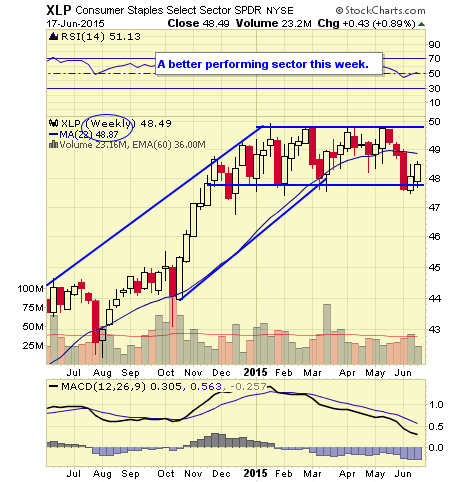 XLY WEEKLY
XRT WEEKLY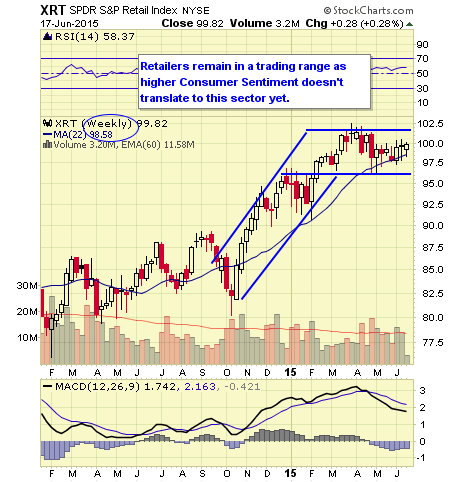 XLV WEEKLY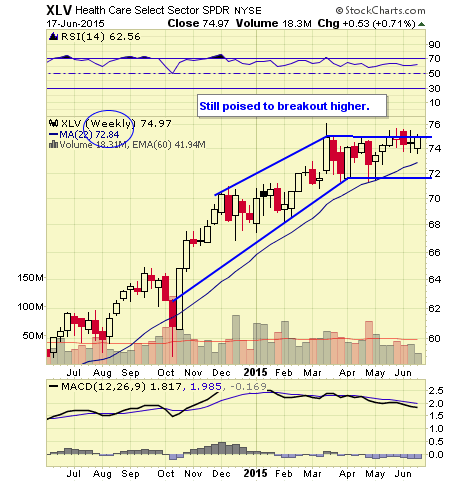 IBB WEEKLY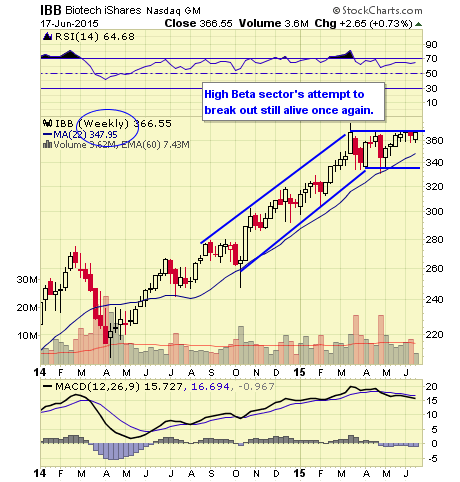 IYR WEEKLY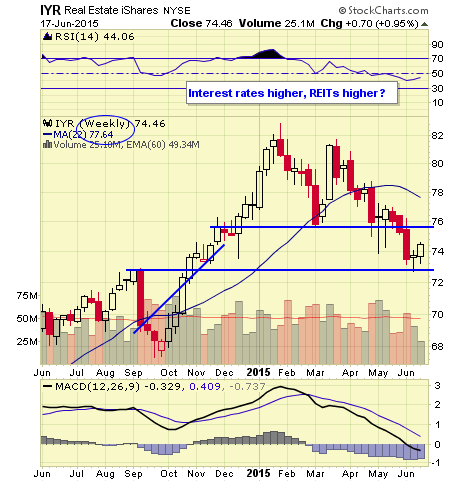 ITB WEEKLY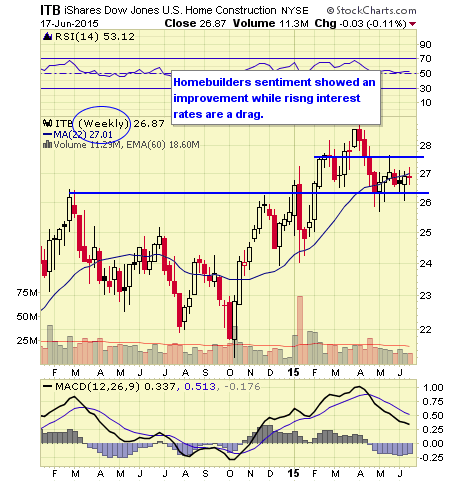 IYT WEEKLY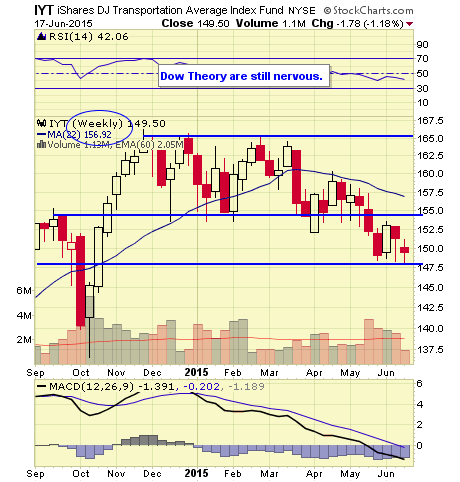 XLU WEEKLY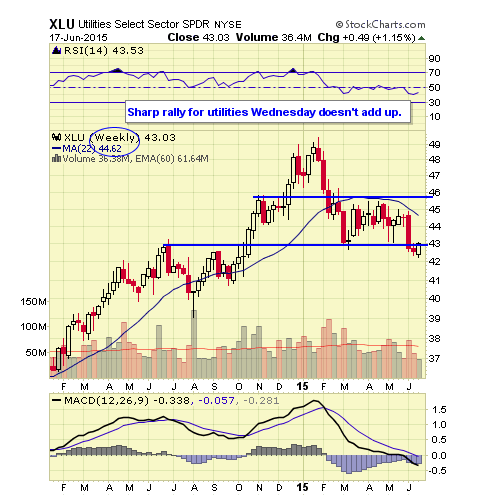 CVY WEEKLY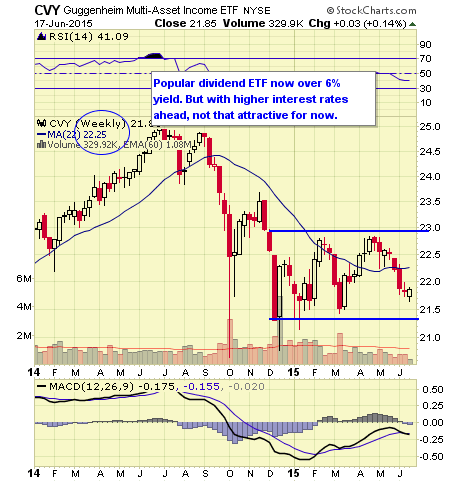 TLT WEEKLY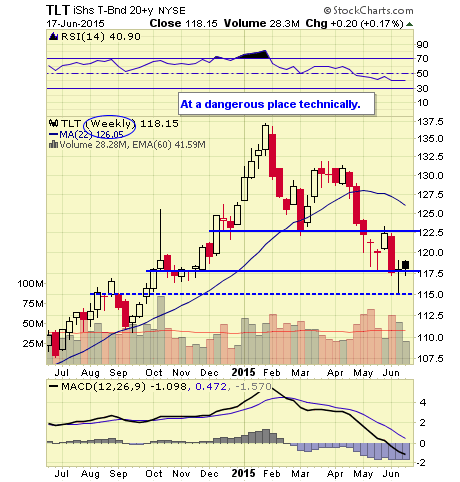 UUP WEEKLY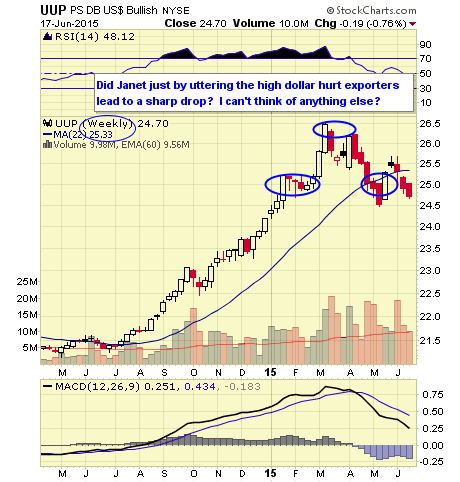 FXE WEEKLY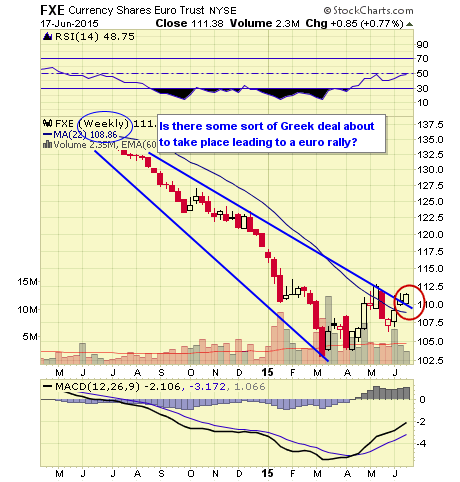 FXY WEEKLY
GLD WEEKLY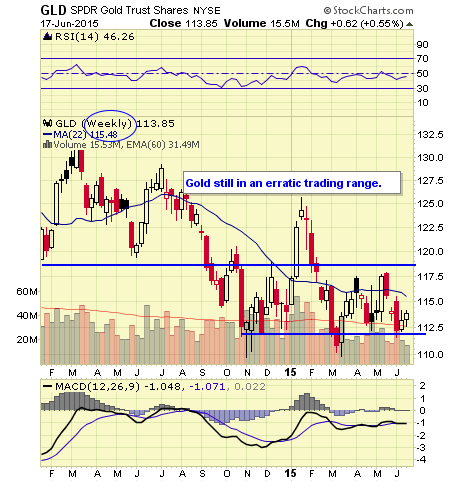 GDX WEEKLY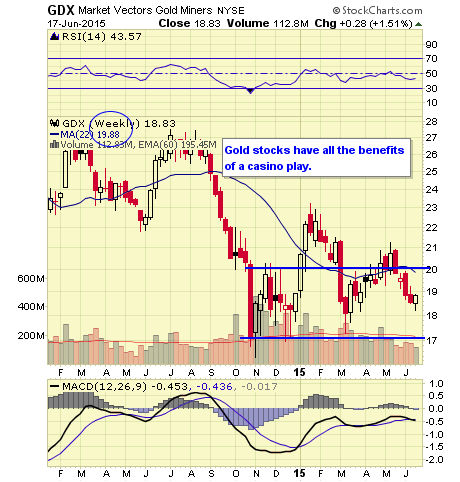 SLV WEEKLY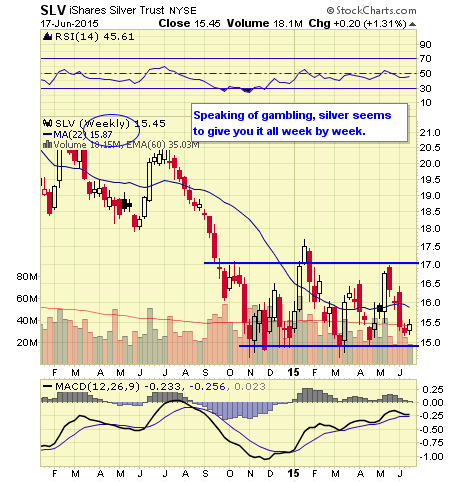 DBB WEEKLY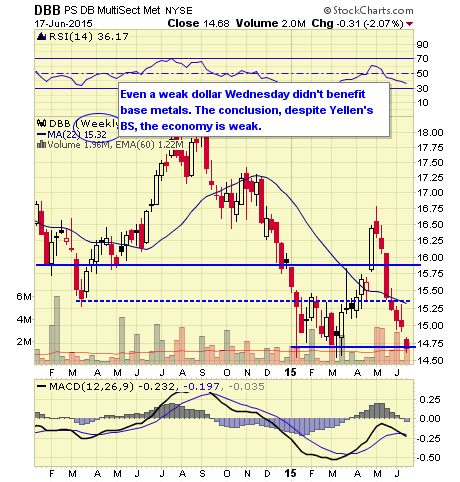 USO WEEKLY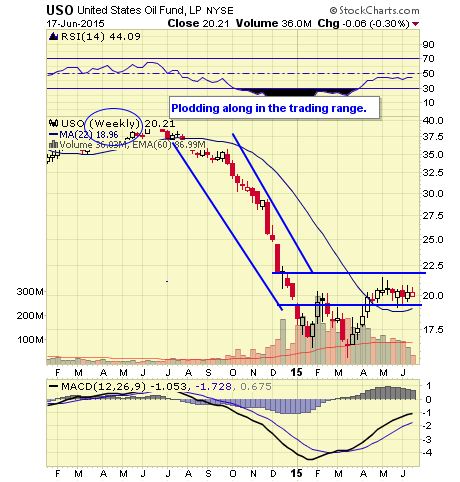 DBA WEEKLY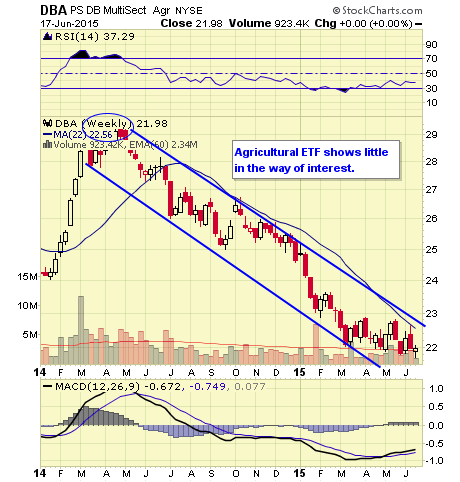 DBC WEEKLY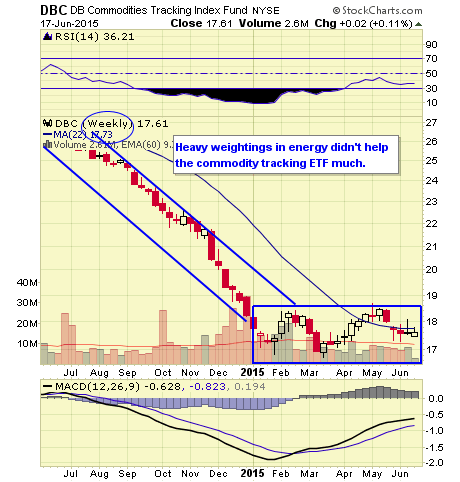 EFA WEEKLY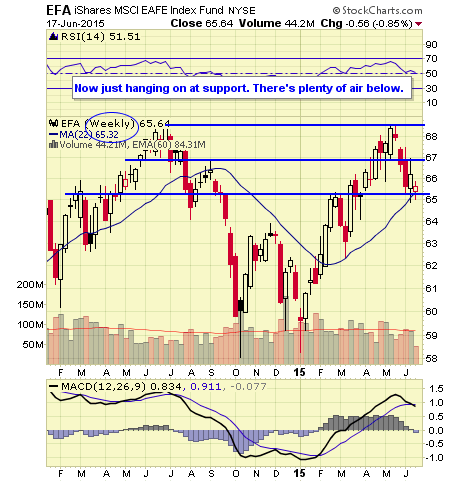 IEV WEEKLY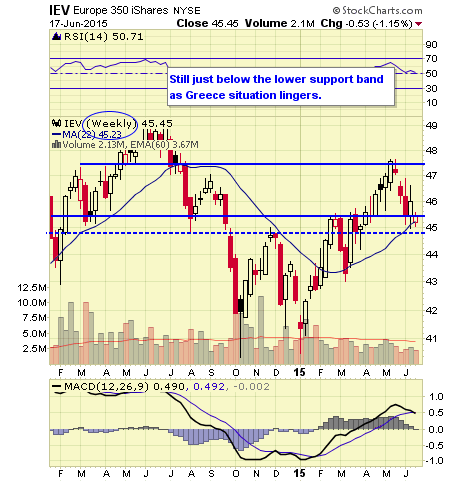 EEM WEEKLY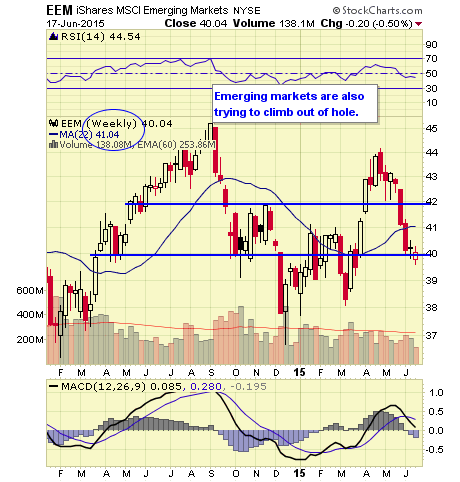 EWA WEEKLY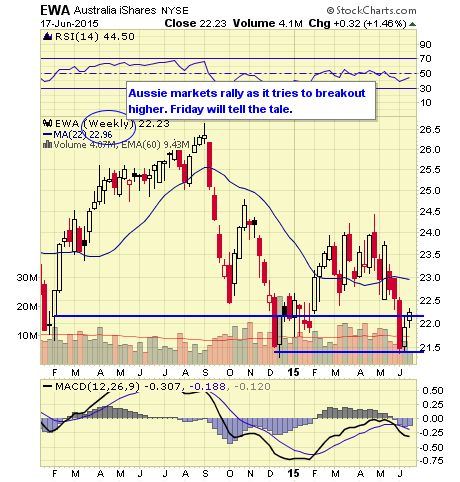 EWC WEEKLY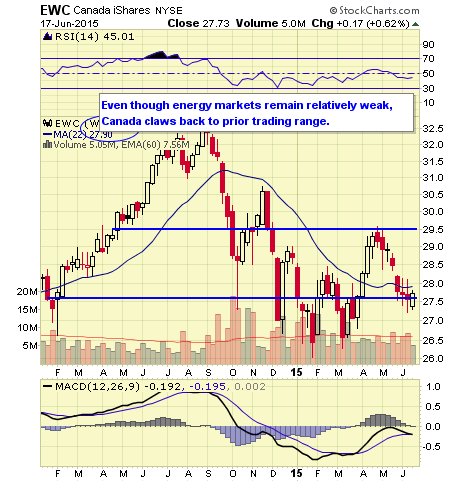 EWU WEEKLY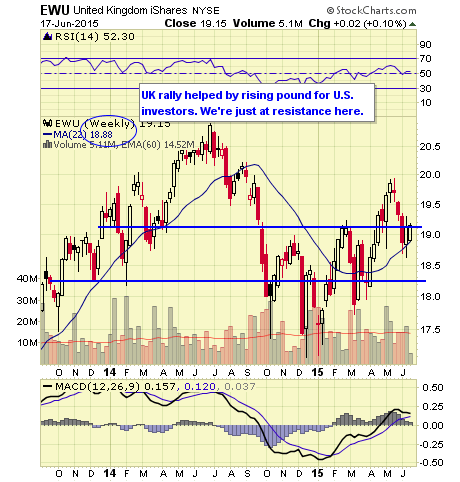 EWG WEEKLY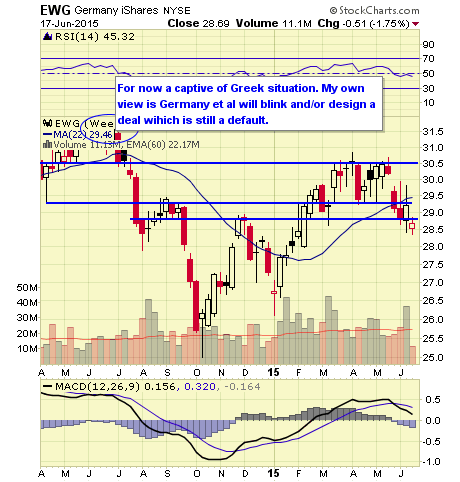 EWJ WEEKLY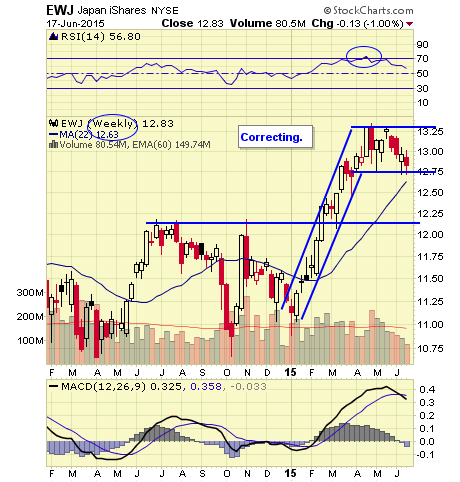 EWY WEEKLY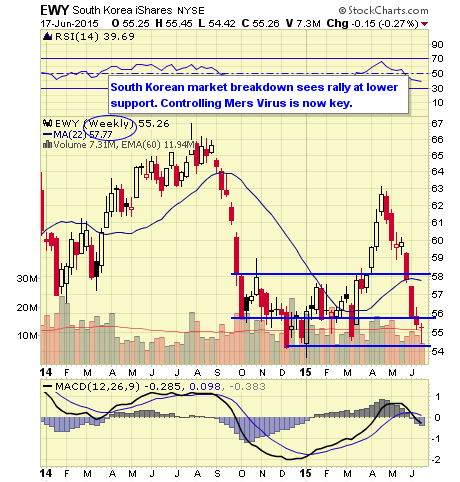 EWZ WEEKLY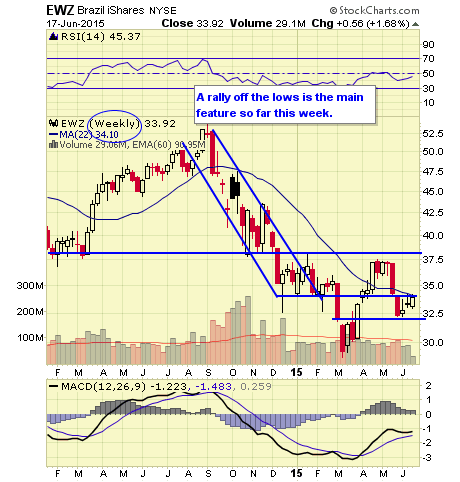 RSX WEEKLY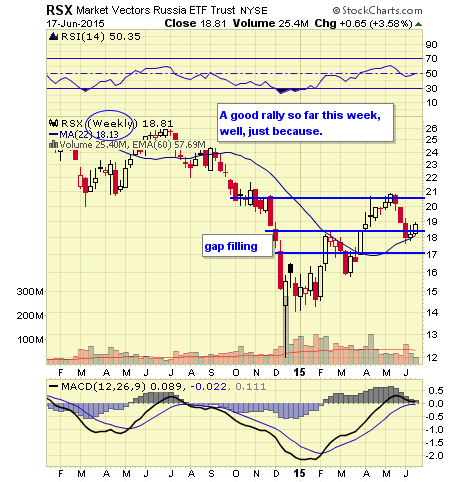 EPI WEEKLY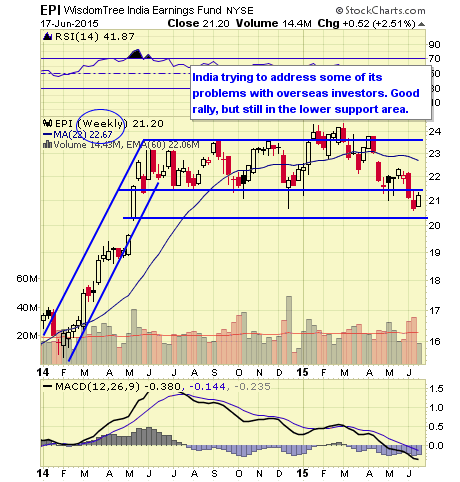 FXI WEEKLY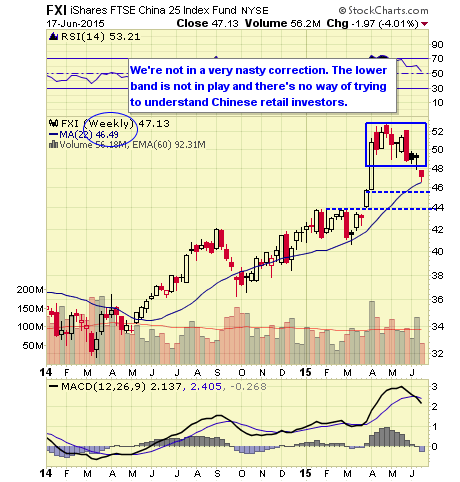 NYMO DAILY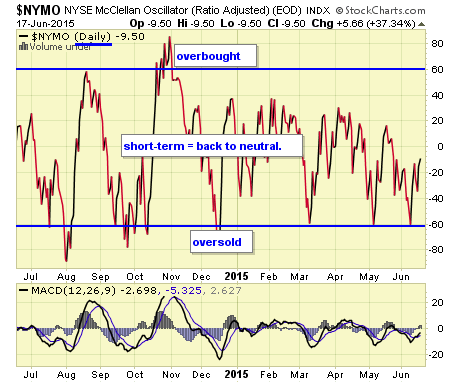 The NYMO is a market breadth indicator that is based on the difference between the number of advancing and declining issues on the NYSE. When readings are +60/-60 markets are extended short-term.
NYSI DAILY
The McClellan Summation Index is a long-term version of the McClellan Oscillator. It is a market breadth indicator, and interpretation is similar to that of the McClellan Oscillator, except that it is more suited to major trends. I believe readings of +1000/-1000 reveal markets as much extended.
VIX WEEKLY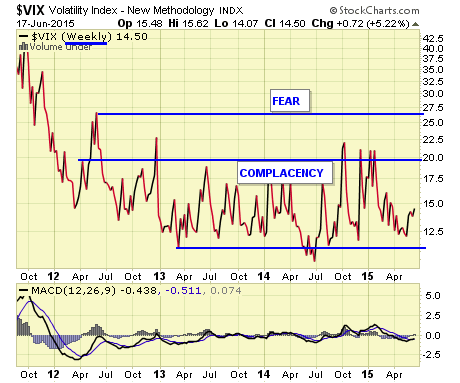 The VIX is a widely used measure of market risk and is often referred to as the "investor fear gauge". Our own interpretation is highlighted in the chart above. The VIX measures the level of put option activity over a 30-day period. Greater buying of put options (protection) causes the index to rise.
Closing Comments
Janet Yellen and the Fed are anxious to exit the mess they've created.
They'll ignore weak economic data and cherry pick that which will allow them cover to raise interest rates.
Nevertheless the economy has been weak and it harkens back to the Fed raising interest rates in 1937. That didn't go well.
Thursday will feature Jobless Claims, CPI, Current Account, Philly Fed and Leading Indicators.
You can be sure Fed speakers will be out on the campaign trail to convince and clarify Fed policies to keep natives at peace.
As for me, there won't be a DD Thursday as I'll be away.
Let's see what happens.
You can follow our pithy comments on twitter and like us on facebook.
...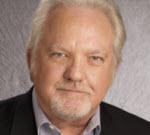 Dave Fry is founder and publisher of ETF Digest and has been covering U.S. and global ETFs since 2001. ETF Digest was named one of the most informative ETF websites in the 10th Annual Global ETF Awards.
He is the author of "Create Your own ETF Hedge Fund: A Do-It-Yourself Strategy for Private Wealth Management" published by Wiley Finance and "The Best ETFs: U.S. Equities, A Companion Guide to Building Your ETF Portfolio".
Disclosure: I am/we are long CVY, XLV. I wrote this article myself, and it expresses my own opinions. I am not receiving compensation for it. I have no business relationship with any company whose stock is mentioned in this article.