In a recent article on Greece I proposed that those who are prepared for a bout of volatility are the most likely to profit from it. This is not due to a prescient sense of the precise nature of the coming volatility. Rather, it is due to the fact that one is able to plan for various contingencies so that they may be acted upon if they manifest.
Indeed, forewarned is forearmed.
One such contingency that I planned for was the likely short-term appreciation of the euro. That is now in play.
The euro's (NYSEARCA:FXE) appreciation against various currencies over the past day has created a window of opportunity to either build on or resume a short euro position.
Why Did The Euro Strengthen?
It may seem peculiar that the euro strengthened on the heels of bad news. And while I won't pretend to be able to explain market mechanics, one guess would be the following.
The euro gapped down on open because a bid had to be found and risk aversion was high. The euro strengthened throughout the day as capital flows increased demand for currency. As investors sold out of various assets in Europe, they likely were exchanging riskier assets for cash. For instance, when equities are sold there is demand for currency.
A bit of a short squeeze could also be in play. Uncertainty could have a deleterious effect on short euro positions. As shorts are covered there is demand to buy euros.
Why Will The Euro Weaken?
The European Central Bank's program of quantitative easing is relatively young. Even an ideal recovery has the QE trajectory continuing well into the next year.
The result of the QE mechanism is a weaker currency. Selling yen (NYSE:FXY) was arguably the trade of 2014, and perhaps 2013, too. Being a dollar bull (NYSEARCA:UUP) has been an excellent trade as well. The concluding of the Federal Reserve's various QE and QQE programs and the increasing likelihood of the normalization of US short rates has both flattened the supply curve and increased demand for dollars.
But the euro isn't even close to that stage. QE will continue for the foreseeable future, and that will lead to a weaker currency.
Potential Catalysts
Besides the slow and steady catalyst of massive asset purchases by the ECB, there are events that may either stall the euro's appreciation or reverse the currency's course altogether.
The three year anniversary for Mario Draghi's famous "whatever it takes" speech is approaching. This Wednesday the ECB is scheduled to discuss the Emergency Liquidity Assistance. In 2012 there was a considerable increase in the ELA program due to, you guessed it, Greece.
Whether or not the ECB will be chucking lifelines towards Greece is still not entirely clear. Nor is it clear if the ECB will temporarily alter the nature of QE to accommodate for the tumultuous market conditions.
But what is clear is that Mario Draghi's resolve to maintain the single currency union has not abated. Whatever it takes still probably means whatever it takes.
Markets will be looking for Super Mario to spread a salve on the European situation. Draghi need not necessarily directly intervene in the markets, but rather simply reiterate his commitment to renewing the Draghi Put.
How could he not?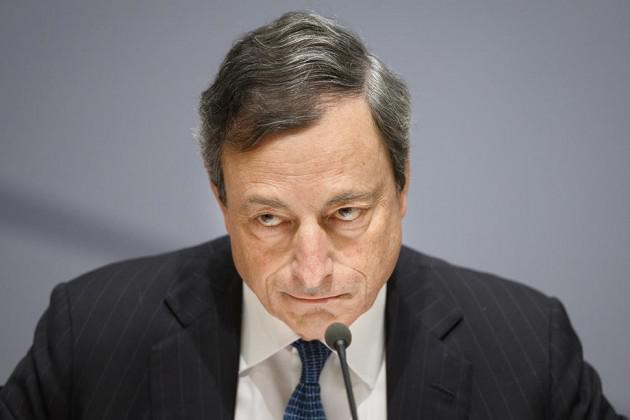 Disclosure: I am/we are short EUR, JPY AND LONG USD VIA FOREX.
I wrote this article myself, and it expresses my own opinions. I am not receiving compensation for it (other than from Seeking Alpha). I have no business relationship with any company whose stock is mentioned in this article.
Additional disclosure: I retain the right to open and close positions in any and all assets mentioned without notice.