Upcoming events: Various Phase I/II trial data expected throughout the year for CNDO-201 and initiation of Phase I/II for CNDO-109.
Coronado Biosciences (CNDO) - based in Burlington, MA engages in the development and of novel biological agents for the treatment of autoimmune disorders and cancer. This company is an early stage biotech currently beginning multiple efficacy trials for CNDO-201, a formulation of pig-whipworm ova, or TSO (Trichuris suis ova) and Phase I/II trials for oncology candidate CNDO-109 in highly refractory or relapsed acute myeloid leukemia (AML). The company has been in the news recently with its unorthodox method of going public. Rather than using the time-consuming, more traditional IPO process which has not been kind to biotechs (see: class of 2010 biotech IPOs revisited), Coronado simply filed with the SEC (form 10 registration) to become a public reporting company. As soon as the stock traded on the OTC Bulletin Board in mid-November, CNDO filed with NASDAQ and was approved to trade there on December 15, 2011, a remarkably quick transition. On the surface, both clinical candidates appear untested and novel, but there have been numerous investigator sponsored trials and literature on these candidates that demonstrate significant glimpses of efficacy.
CNDO-201 (TSO) - While the use of parasitic worms as a treatment for autoimmune disorders may sound medieval, there is encouraging evidence on both the efficacy and safety of such treatments in various inflammatory bowel disease and multiple sclerosis. According to the Hygiene Hypothesis, an idea that is gaining attention in the medical literature (NEJM review article here), the incidence rate of autoimmune disorders is inversely related to the number of infectious and parasitic agents. Proponents argue that as indoor plumbing, sanitation, and living conditions have improved, this has caused the increase in autoimmune and allergic disorders.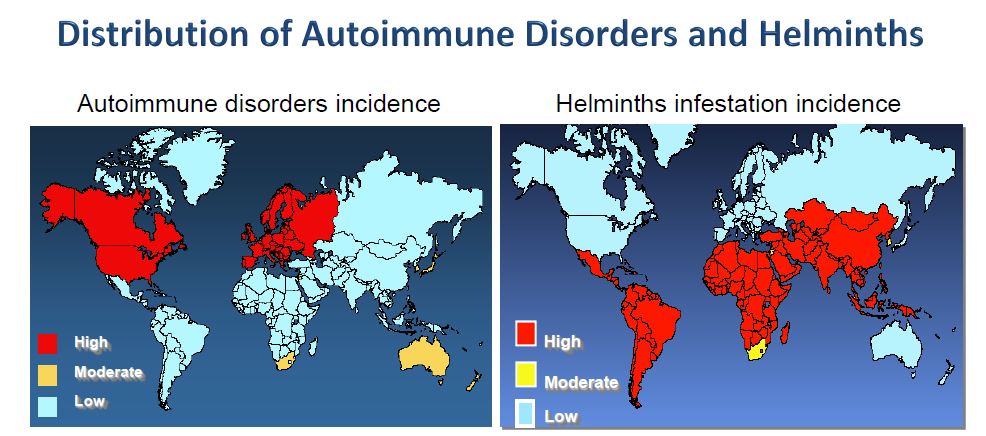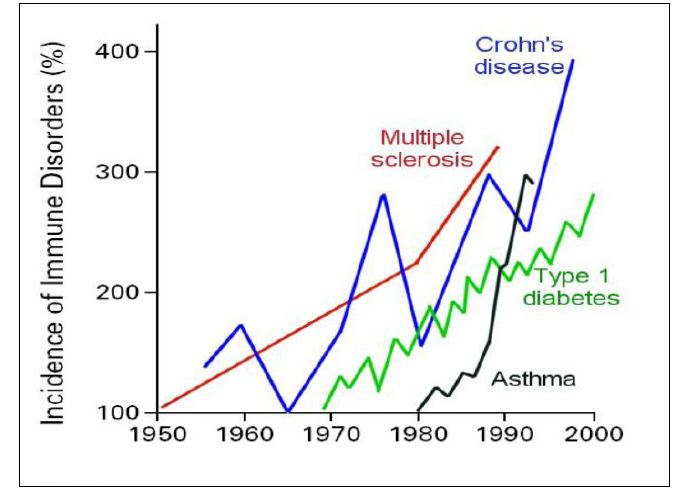 Skeptics rightfully point out that causation and correlation are two different things. There are of course many other factors at work and there is no effective way of controlling all the variables (diet, toxin exposure, etc.), however, many of the epidemiological studies have indeed implied causation, particularly studies involving immigrants. Extensive animal models suggest this as well (especially non-obese diabetic mice). While the mechanism and risk factors of many autoimmune disorders is not fully understood (will we ever truly understand the immune system fully?), evidence suggests that an improper balance of Th2 vs. Th1 immune responses might be partially responsible. The presence of the helminths (parasitic worms) appears to up-regulate the Th2 responses, ultimately down-regulating the Th1 response. For diseases such the inflammatory bowel diseases Crohn's and Ulcerative Colitis (UC), as well as Multiple Sclerosis (MS) which are believed to be Th1 mediated, this provides evidence that reintroduction of appropriate, non-pathogenic organisms may exert an external regulatory effect on the immune system. Furthermore, it makes intuitive sense that we have evolved symbiotic relationships with organisms and that our immune systems have become "used to" a certain amount of foreign parasites in our digestive tract. While this is all theoretical and makes intuitive sense, does it actually work?
So far, yes. Numerous studies, both in controlled and uncontrolled settings suggest that use of TSO (oral formulation, ~2500 eggs every 2 weeks) in the above mentioned diseases do indeed confer a benefit with an excellent safety profile. Selection of TSO was based on the fact the worm does not multiply in humans (it's a pig whipworm), and the ova are stable. Furthermore, there is no systemic absorption or direct transmission. Thus, it was believed that these organisms could preserve the immune-regulating beneficial effects without risk of infection or other adverse events. In the studies conducted, side effects were rare and consisted of grade 1 GI tract issues with the initial dose, and cleared up quickly. In an investigator sponsored trial in 29 patients with active Crohn's (open label) with ova given every 3 weeks, patients were monitored for 24 weeks. 79.3% of patients experienced a significant response and 72.4% experienced remission. A response was measured by a decrease of > 100 in the Crohn's disease activity index, in this case a 34% or more improvement. Patients who were on meselamine, prednisone, or other immunomodulatory agents (biologics had a washout period) were allowed to remain on these medications. This demonstrated that even in patients with immunoregulating medications, the treatment was safe. In a small pilot study in Ulcerative Colitis, 3 out of 3 patients achieved a complete remission with only a single dose of TSO. Following up with a 54 patient Ulcerative Colitis study, this time a placebo controlled cross-over design, demonstrated that in the 12 week period before the crossover, a statistically significant (p = 0.04) clinical improvement (using criterion stricter than the FDA index) of 44.8% vs. 17.4% in the placebo arm. Mindful that many of these patients with active disease were not responding to their current therapy, this is very encouraging. Of the patients with active disease after the crossover, 56.3% patients responded vs. 13.3% in the placebo arm (p = 0.02). In MS, a small, 5 patient, short pilot study conducted in treatment naïve patients (baseline vs. treatment controlled trial), and demonstrated that the mean number of new gadolinium-enhancing MRI lesions fell dramatically from 6.6 at baseline to 2.0 by the end of administration, and after 2 months following discontinuation of therapy, rose to 5.8 new lesions. 4 out of 5 patients had reductions in lesions during the treatment period. Measuring blood work throughout the trial showed that increased levels of certain interleukins suggested that the treatment was indeed having an anti-inflammatory effect. Currently, investigator sponsored trials are underway with larger amounts of patients and longer lead and treatment times.
TSO is even reimbursed and has been administered to several thousand patients in Germany, although it is not approved; a good sign for the safety profile. CNDO has licensed this technology from Dr. Falk Pharma and Ovamed for use in all indications in North America, South America, and Japan. As part of the deal, Coronado will receive clinical data from trials of TSO in Crohn's disease and preclinical know-how and will pay Coronado will pay Falk a total of €5 MM during 2012 and a royalty of 1% of net sales of TSO. Both Dr. Falk Pharma and Coronado will receive the eggs from OvaMed, a GMP compliant manufacturer and will conduct trials in Europe and the USA. Coronado will owe 4% royalty on net sales to OvaMed as well as milestone payments for successful commercialization.
Phase II Trials - Currently a dose escalation study is underway and should be complete before the end of the quarter. Following this, Coronado plans to initiate a Phase IIb trial in Crohn's, as well as a Phase II in MS. Dr. Falk has been running a Phase II trial in Europe for Crohn's and we expect news this year may be a positive catalyst. In addition, there are numerous investigator sponsored studies planned and/or on-going, including a small pilot Rheumatoid Arthiritis (RA) study. This recent presentation is helpful in sorting out the various trials.
With study size increasing (with increasing power and control arms, as well), statistical significance will become very important now in these indications. Historically, patients with Crohn's disease have had as high of 30% response rates in the placebo arms in clinical trials, and it will be important for Coronado's treatment to show improvement much higher than that. However, if Coronado can successfully replicate the 70+% response rate, that would be excellent and in line with other drugs on the market, such as Remicade. The fact that Coronado is able to run placebo controlled trials with patients who have failed other treatments while on certain other drugs demonstrates the still high unmet need in these indications. Coronado is still finalizing protocols for the trials, but given that many trials have been run in these indications and the endpoints are well-validated, it is reasonable to expect that trial designs will approximate the other autoimmune approved therapies.
CNDO-109 - With this program, Coronado hopes to use its clinical candidate to activate natural, allogenic (from a close relative) NK natural killer cells to harness their cancer killing abilities. Due to their ability to hunt and kill tumor cells and infected cells, many tumors have found a way around the natural defenses and do not activate these cells and thus avoid destruction. Researchers over the years have reasoned that by proper initiation, natural NK cells could be activated to fight the cancer. Unfortunately, the treatment discovered and used to activate the cells, IL-2, is extremely toxic. For the patients that tolerated it, the effects were very promising. Modifying this procedure by use of a special cell line lysate to activate NK cells ex vivo, Coronado uses a relative's (50% genetic match) NK cells and incubates them with the proper activator, CNDO-109, which primes and triggers the NK cells. The cells are then shipped to the patient and injected. While this overly simplifies the procedure and does not do the science justice, it provides a basic understanding of the mechanism. These cells then hopefully persist in the patient and allow the body to mount an effective, sustained immune response. Using IL-2 activated cells in patients with AML this persistence and expansion was demonstrated. Does it work? In short, yes. In refractory and relapsed AML patients, 7 out of 8 experienced a longer complete remission post injection than previous, and median increase in duration of the response was 242 days. From the abstract presented at ASH 2011, the study investigators concluded that the treatment "can be generated and administered with acceptable toxicity which was easily managed."
Phase II Trials - Based on the encouraging data seen, Coronado plans to initiate a larger Phase I/II trial in patients who are in their first complete remission at the time of enrollment and considered high risk for recurrence. Primary endpoint will be safety and tolerability, and secondary endpoints will be relapse free survival as well as overall survival.
Risks Factors - While investors know that the FDA is sometimes hesitant to approve candidates targeting new pathways, the agency is ultimately concerned with safety and efficacy. The FDA has already seen TSO treatment since there have been investigator sponsored clinical trials conducted in the USA, and so far, the safety profile of TSO is favorable. Relative to the current therapies on the market, this is a significant difference. Only time and additional, larger clinical trials will tell if there are rare, unseen side effects. In this program, it is my opinion that the most significant risk factor is a failure to duplicate the initial efficacy results seen thus far. Some of these investigator sponsored trials were run open label, while others were more controlled with a placebo arm (or crossover design), and significant placebo responses in the control arms have torpedoed many a program. In addition, this type of treatment may only help a subset of the Ulcerative Colitis, MS, or Crohn's populations, and potentially only those patients who are not responding to their current therapies (tough to treat population) may enroll in CNDO's clinical trials, making it difficult to demonstrate efficacy.
Turning to the cancer program, CNDO-109, major risk factors include toxicity, efficacy, and administration of the treatment. As noted earlier, the efficacy looks extremely promising and worthy of further investigation, but the sample size was small. The toxicity profile was acceptable at the given dose, but the dose was not ramped up as originally designed. However, management has indicated that radiation is not indicated here in the U.S. (it was used in this trial which was done in the UK), so it can be expected that as the Phase I/II begins, the safety profile will be superior, or at least similar to what has been seen so far. An additional difficulty seen with the previous investigator sponsored trial so far centers around the administration of the treatment. As shown at ASH 2011, 40% of the enrolled patients were not able to participate in the trial due to the turn-around time required for the immunotherapy. It is already challenging enough to enroll patients in oncology trials in a timely fashion, so these sorts of delays can ultimately delay final FDA approval. However, management has indicated that this turnaround time is expected to be dramatically improved going forward. Furthermore, with respect to any expensive treatment in cancer, there is debate about how many months of additional survival is worth the high cost. Even if the trials exhibit statistical significance in endpoints such as disease free progression or progression free survival relative to the standard of care, insurers may balk at paying $60,000 per year.
Pipeline - To the best of my knowledge, Coronado is not currently working on other clinical or preclinical candidates.
Fundamentals and Financials - With the capital raise of $22.9 MM (net) in June, 2011 and with data pulled from the most recent 10-q indicating approximately $26.8 MM of cash and cash equivalents, CNDO has enough resources to initiate the planned clinical trials this year without accessing the capital markets immediately. Coronado's management team has stated they have no intention of partnering these programs, so it is likely additional funding will come from capital raises. As of January 30th, 2012, market cap stands at $118 MM with 18.5 MM shares outstanding (plus an additional 3 MM in warrants and options). As clinical milestones are achieved, CNDO will owe milestone payments to its partners. Director Dr. Lindsay Rosenwald owns approximately 13% of the company, and recent insider purchases of common stock over the last few weeks is encouraging.
Conclusion and Future Directions - While it is challenging to assign a specific value to such an early stage biotechnology firm due to the uncertain timing of future clinical trials and approvals, there is a large market in these indications, and autoimmune disorders in general. And even though some patients respond well to the current treatments (biologics, immunosuppressants, etc.) for Crohn's, UC, and MS, many patients are left without effective treatments. Moreover, the increased incidence of autoimmune diseases shows no sign of abating, making this an attractive area for investment. Even the failure of one or more of the planned clinical trials does not spell disaster for CNDO, given the large market that exists for each trial indication as second line, combination, or even maintenance therapy. As long as the treatment is safe (so far so good), modest efficacy numbers could result in approval.
Ultimately, Coronado has multiple opportunities with CNDO-201 with trials in Multiple Sclerosis, Ulcerative Colitis, and Crohn's Disease and a promising immunotherapy treatment with CNDO-109. While most drugs fail in Phase II, I believe the glimpse of excellent efficacy data in both programs (albeit in small sample sizes, different dosages, and sometimes open-label trials) in a tough set of patients with a solid safety profile bode very well for the upcoming Phase II trials, tipping the risk/reward scales in investors' favor.
Disclosure: I have no positions in any stocks mentioned, but may initiate a long position in CNDO over the next 72 hours.