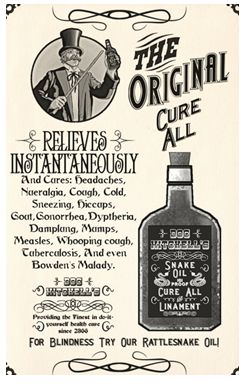 Economic reports Thursday were mixed with some hard to believe.
The all-important Employment Report led the list of reports.
It showed 223K jobs created vs 230K expected & prior revised lower to 254K.
The Unemployment Rate dropped to 5.3% vs prior 5.5%. Naturally, the headline numbers are what Americans are fed and respond to.
Within the data however we see an only 62.6% Participation Rate meaning 93.6M Americans are out of the labor market.
Further, earnings for the period were disappointing dropping to 0.0% vs prior 0.2%. Most new jobs created were for restaurants, part time and other service jobs.
The data made sense since the follow-on was another drop in Factory Orders to -1.00% vs -0.3% & prior -0.7%. This meant since 2007 the so-called economic recovery lost 1.4M manufacturing jobs.
So the comments from Fed Vice-Chair Fischer's comments Wednesday that "we're nearing full employment" now make some sense if you only believe the headline data. The Fed then must believe the headline data will allow them to raise interest rates. This must be their thinking-ignore the real employment situation but count on headline spin to provide them with cover. Do you believe the American public is this stupid? Probably so.
Then again as we look at some market inconsistencies Thursday we see interest rate sectors (Bonds, Utilities, REITs and etc) yields falling while most high beta equity sectors (Small Caps, Energy and even Healthcare) were dropping.
Stocks wandered about most of the day in a sloppy manner as only emerging markets showed strength vs other equity sectors. Shakiness is due indirectly to another Greece referendum no doubt.
Leading market sectors higher included: Volatility (VIX), Utilities (NYSEARCA:XLU), REITs (NYSEARCA:IYR), Emerging Markets (NYSEARCA:EEM), Bonds (NYSEARCA:TLT), Gold Stocks (NYSEARCA:GDX), Brazil (NYSEARCA:EWZ), Russia (NYSEARCA:RSX), UK (NYSEARCA:EWU), Australia (NYSEARCA:EWA), Hong Kong (NYSEARCA:EWH), Indonesia (NYSEARCA:IDX), Mexico (NYSEARCA:EWW), Latin America (NYSEARCA:ILF), and Natural Gas (NYSEARCA:UNG).
Leading market sectors lower included: Financials (NYSEARCA:XLF), Banks (NYSEARCA:KBE), Regional Banks (NYSEARCA:KRE), Small Caps (NYSEARCA:IWM), Healthcare (NYSEARCA:XLV), Hedged Europe (NYSEARCA:HEDJ), Crude Oil (NYSEARCA:USO), Shanghai (NYSEARCA:PEK), PowerShares Golden Dragon (NASDAQ:PGJ), China Small Caps (NYSEARCA:HAO-OLD) and Shenzhen (NYSEARCA:CNXT).
The top 20 market movers by percentage change in volume whether rising or falling is available daily.
Volume was lighter and breadth per the WSJ was mixed.
You can follow our pithy comments on twitter and become a fan of ETF Digest on Facebook.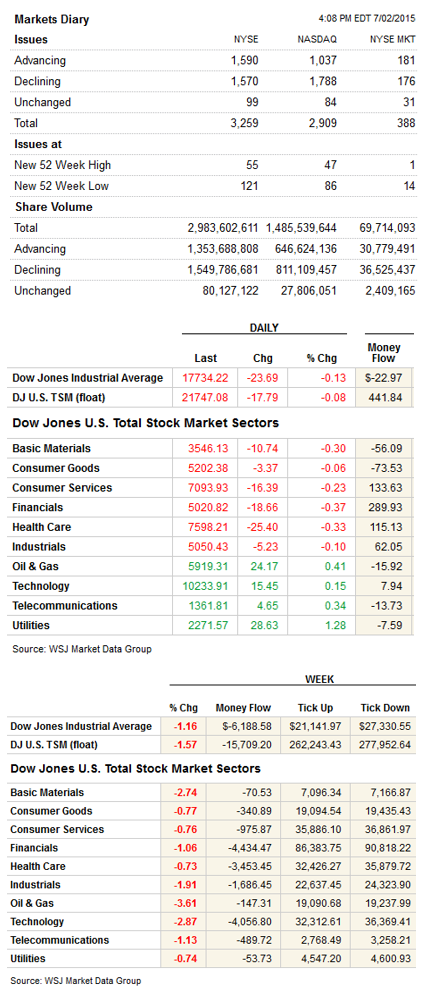 SPY 5 MINUTE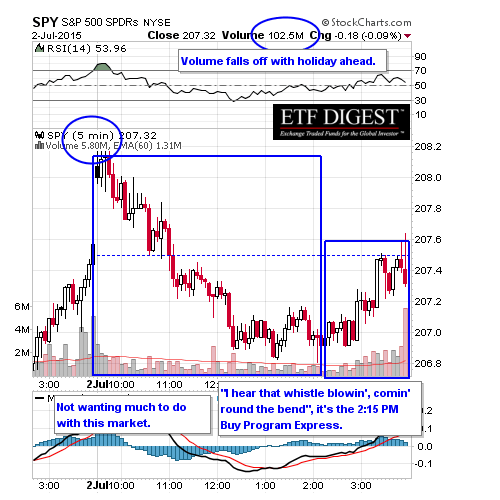 SPY DAILY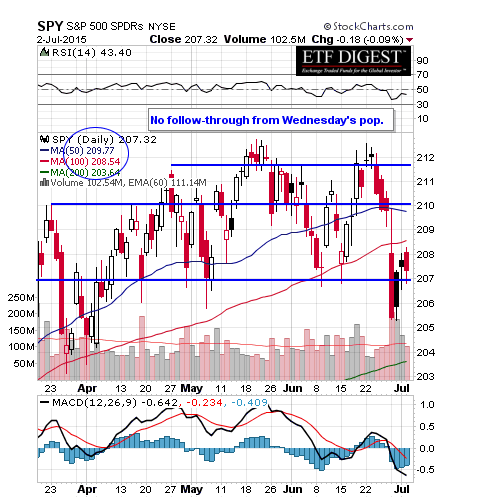 SPX DAILY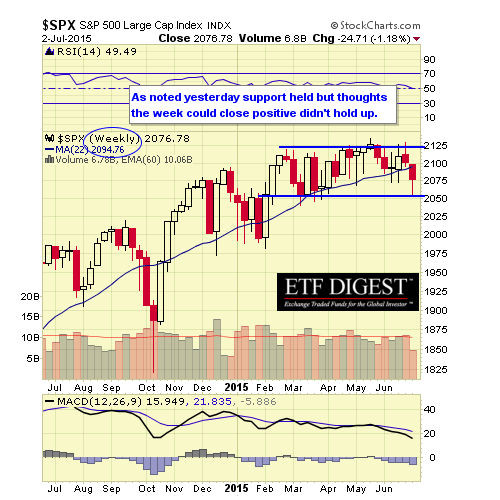 INDU WEEKLY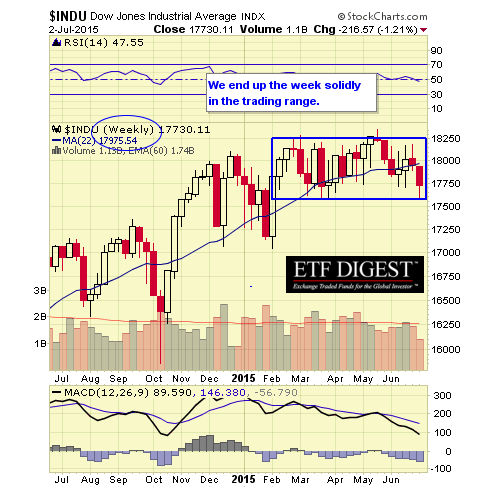 RUT WEEKLY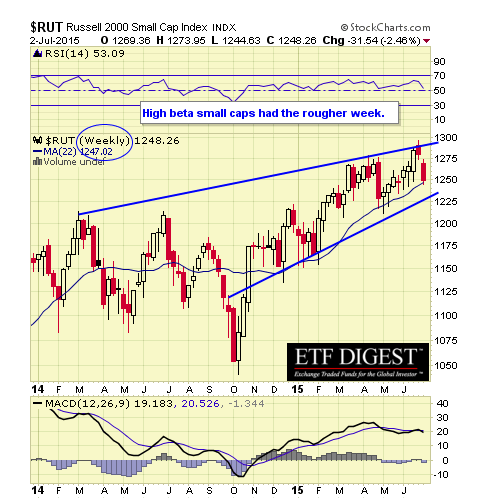 NDX WEEKLY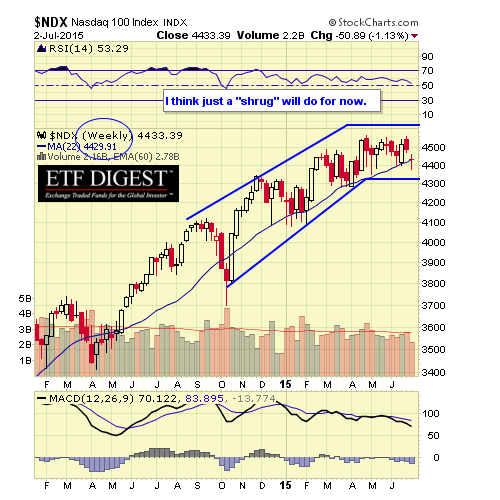 XLB WEEKLY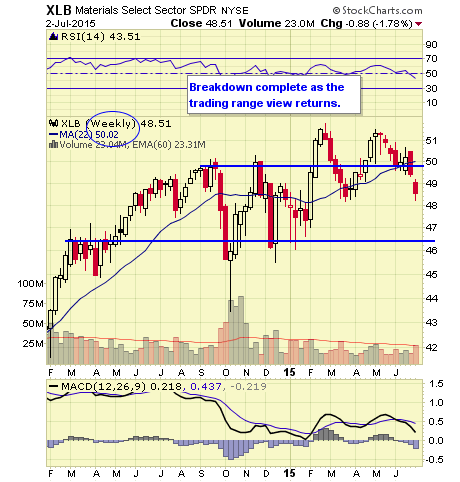 XLE WEEKLY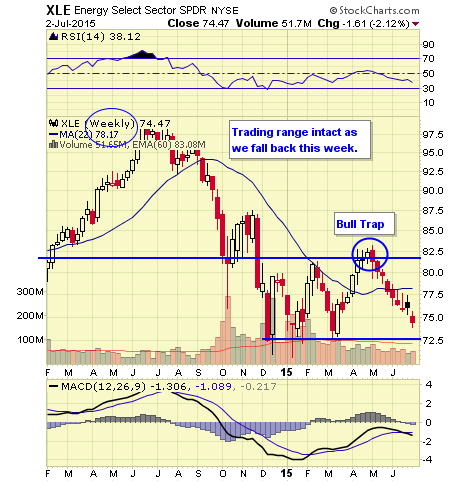 XLF WEEKLY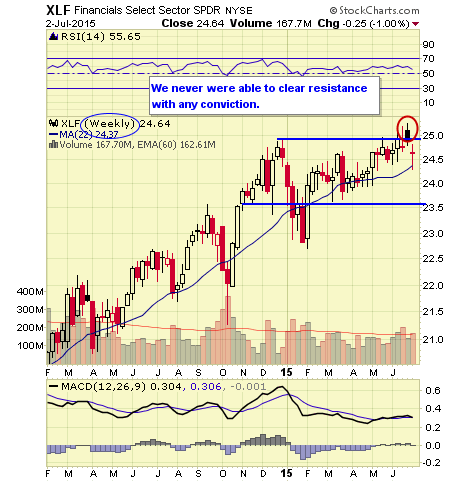 KBE WEEKLY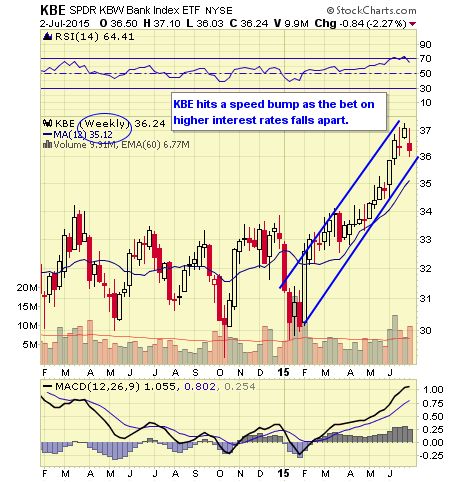 XLI WEEKLY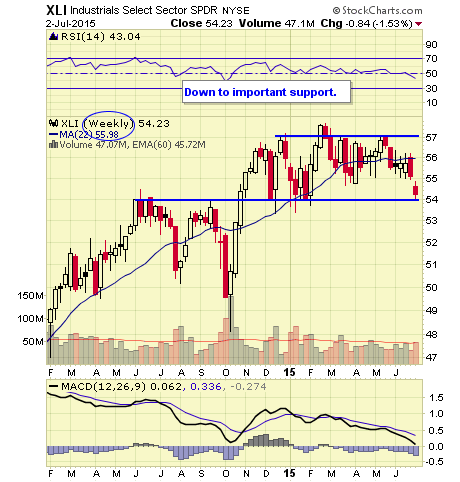 XLP WEEKLY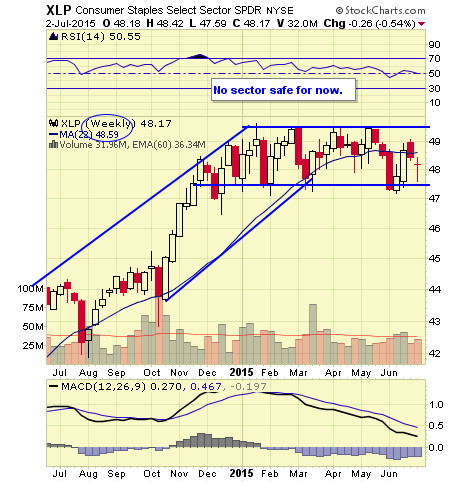 XLY WEEKLY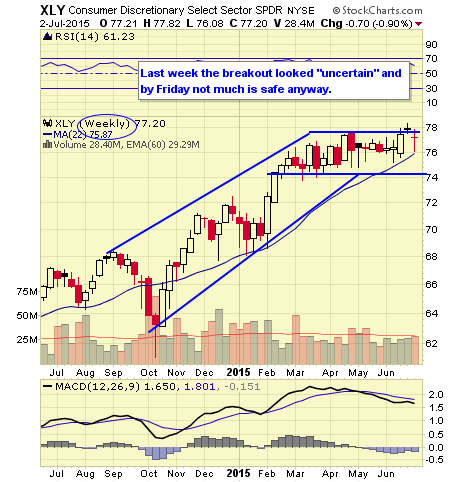 XRT WEEKLY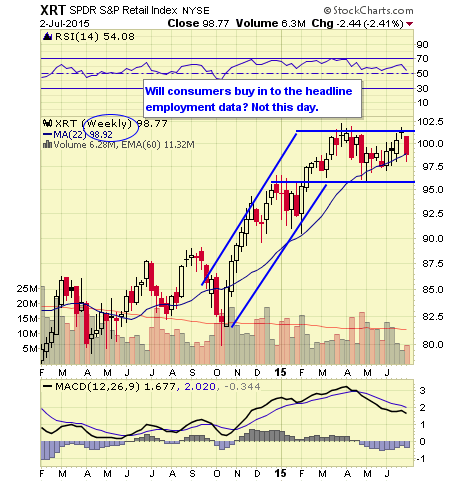 XLV WEEKLY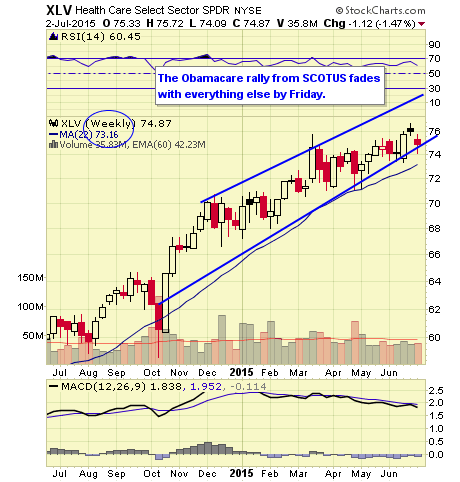 IBB WEEKLY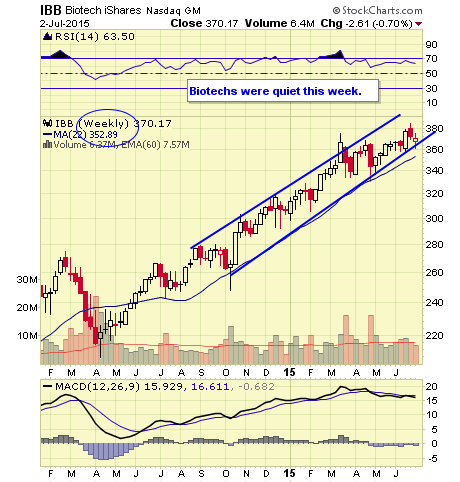 ITB WEEKLY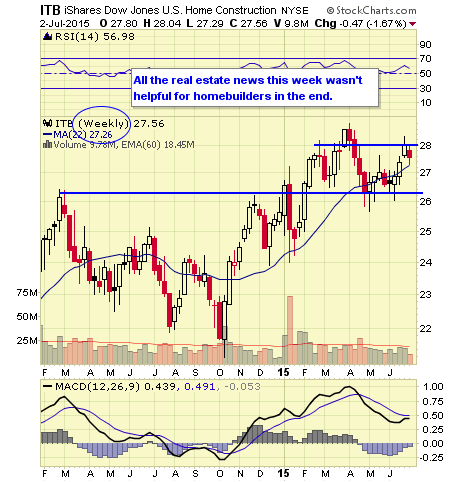 IYR WEEKLY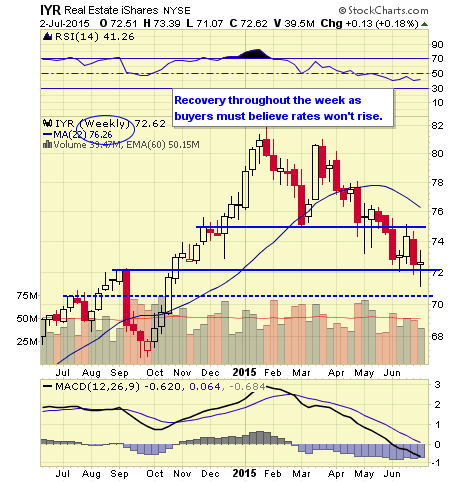 IYT WEEKLY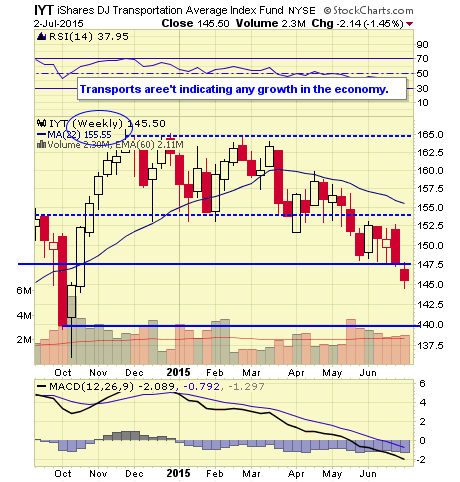 XLU WEEKLY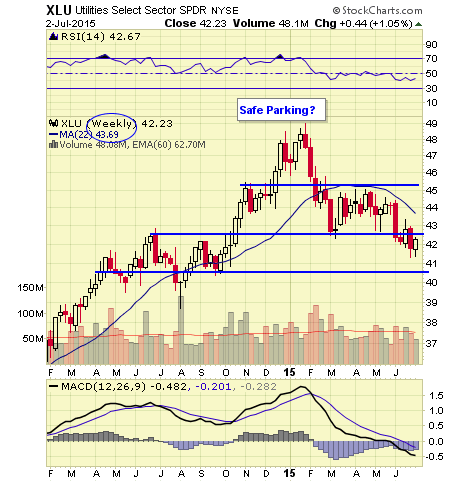 TLT WEEKLY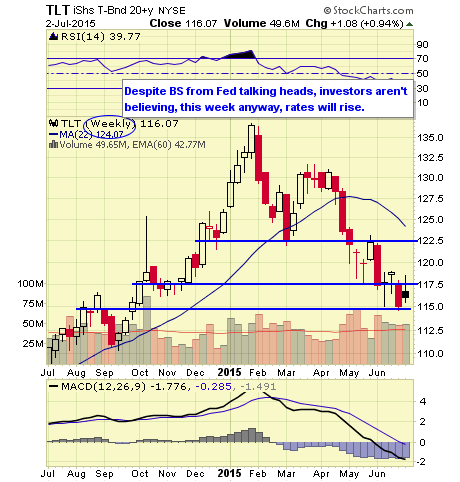 UUP WEEKLY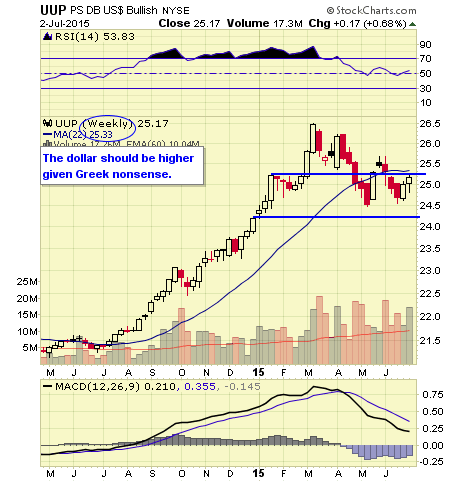 FXE WEEKLY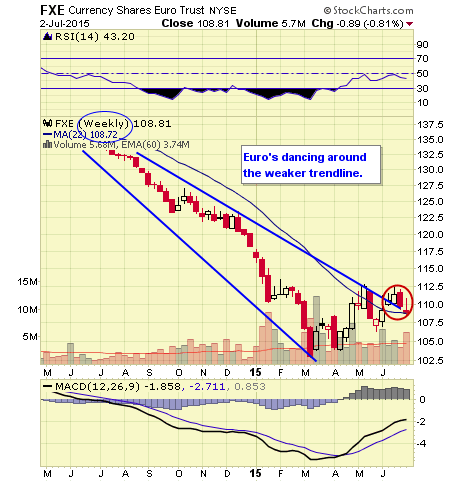 FXY WEEKLY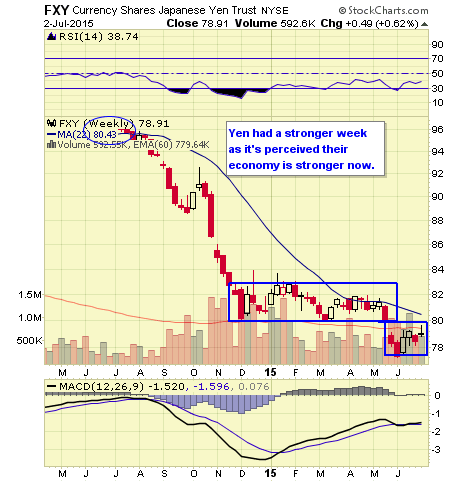 GLD WEEKLY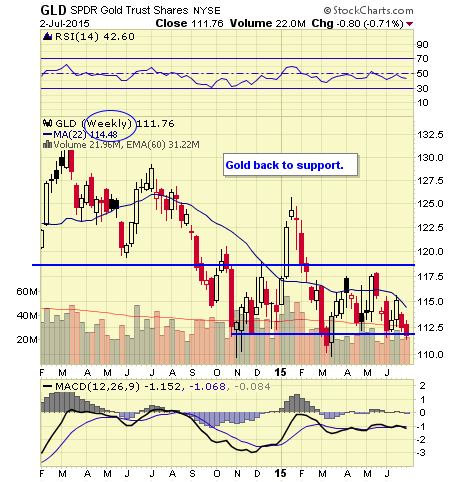 GDX WEEKLY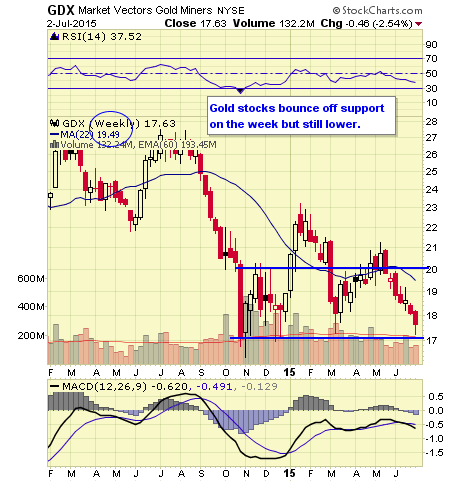 SLV WEEKLY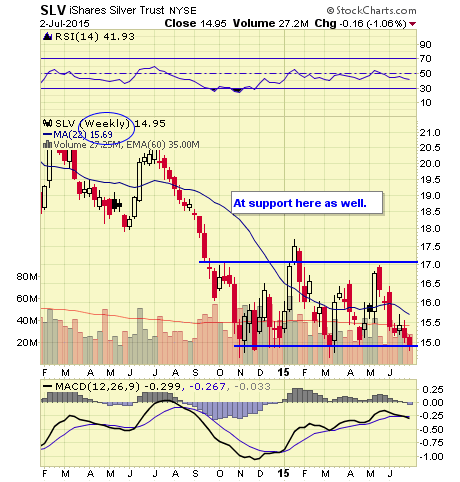 DBB WEEKLY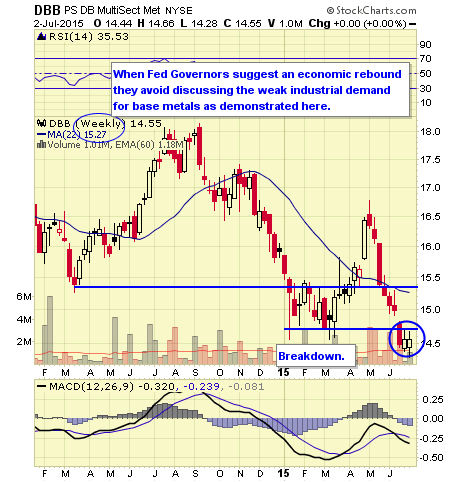 USO WEEKLY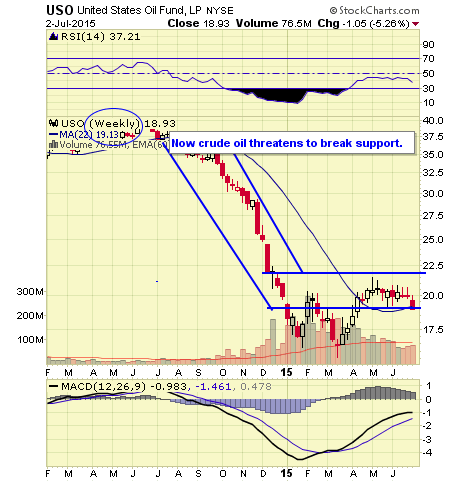 DBA WEEKLY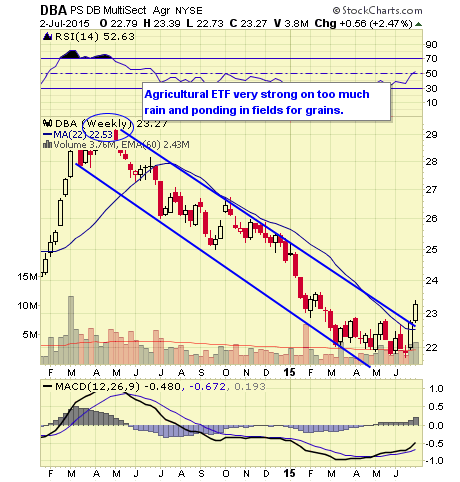 DBC WEEKLY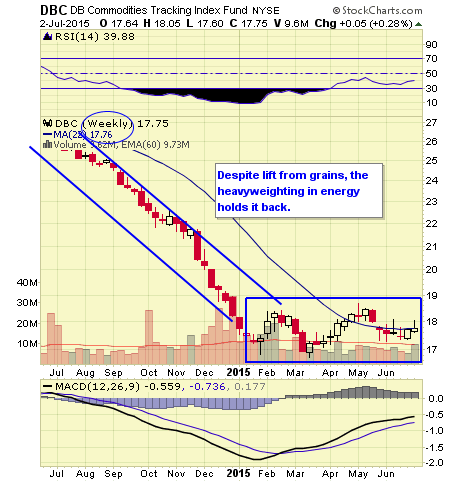 EFA WEEKLY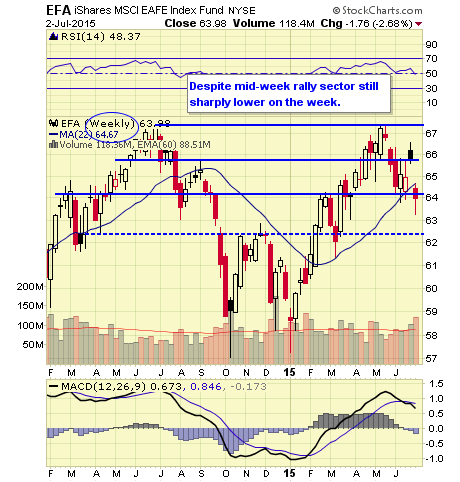 IEV WEEKLY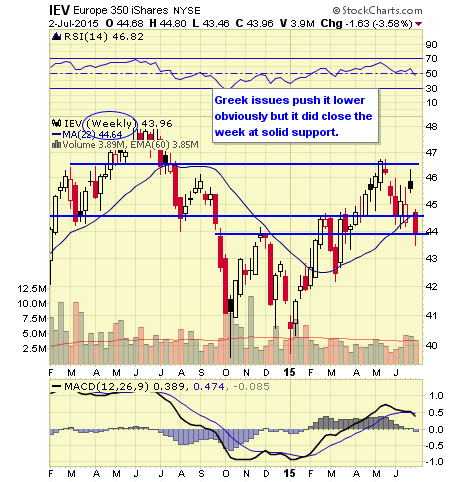 EEM WEEKLY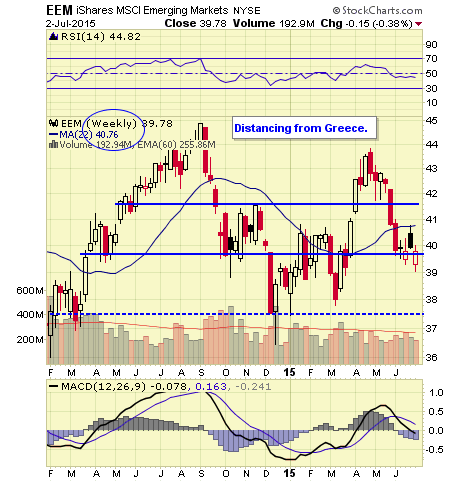 EWG WEEKLY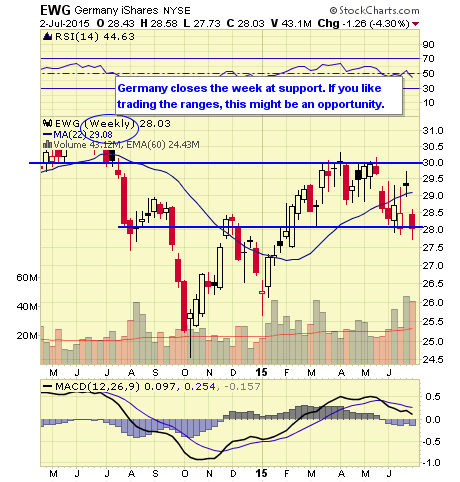 GREK WEEKLY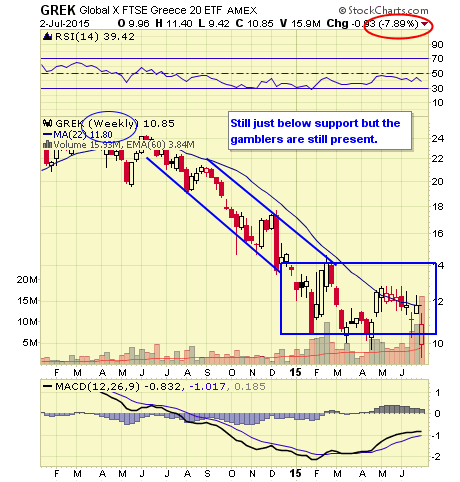 EWZ WEEKLY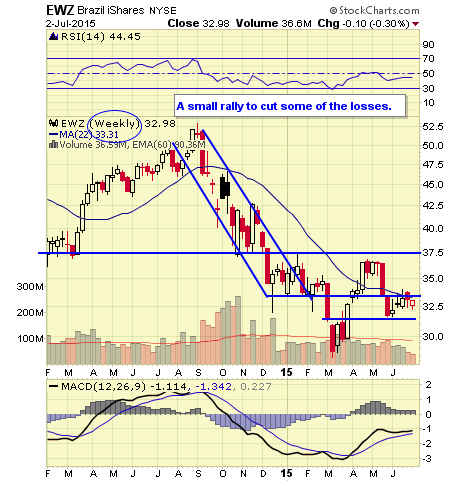 RSX WEEKLY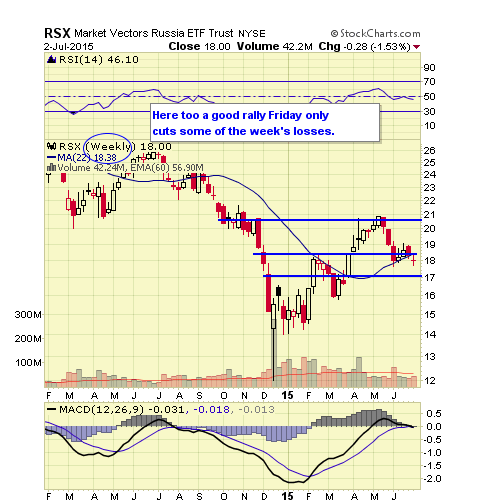 EPI WEEKLY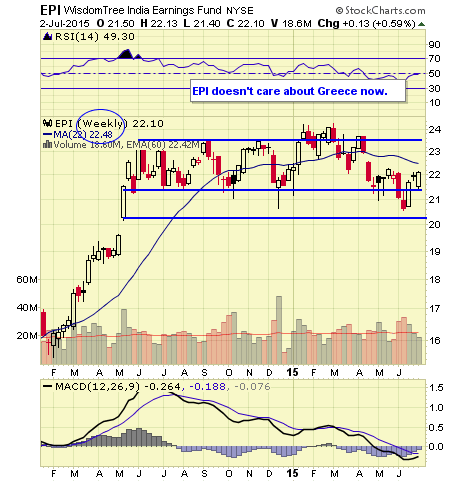 FXI WEEKLY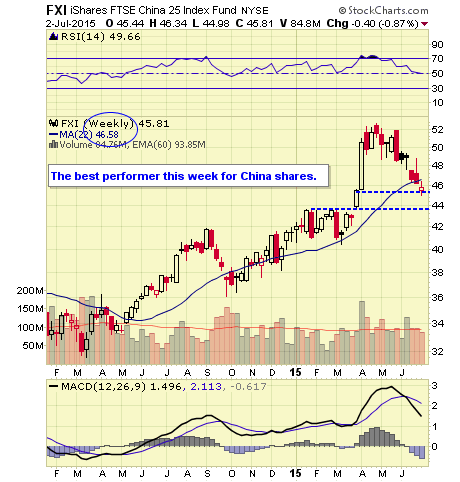 HAO WEEKLY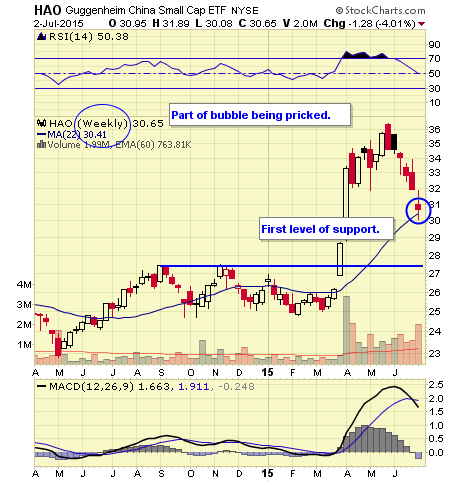 PEK WEEKLY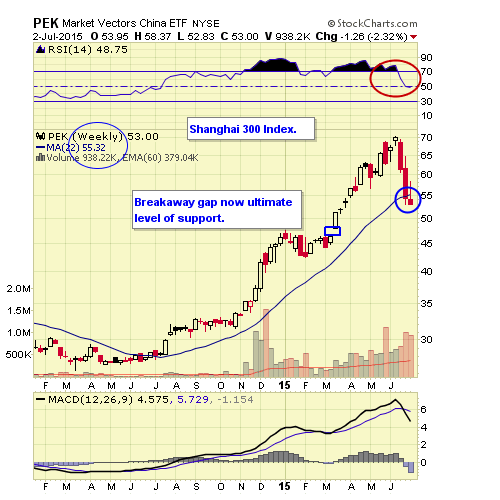 CNXT WEEKLY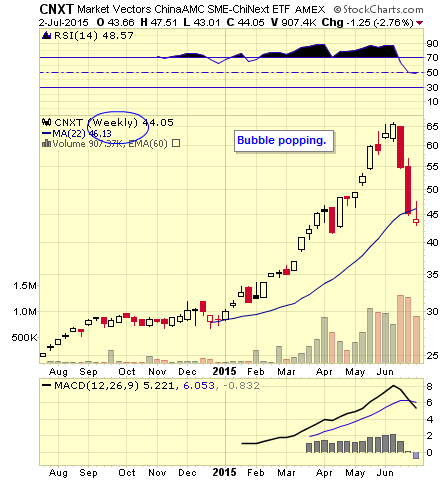 NYMO DAILY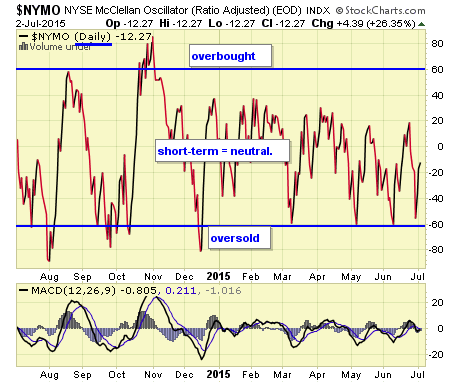 The NYMO is a market breadth indicator that is based on the difference between the number of advancing and declining issues on the NYSE. When readings are +60/-60 markets are extended short-term.
NYSI DAILY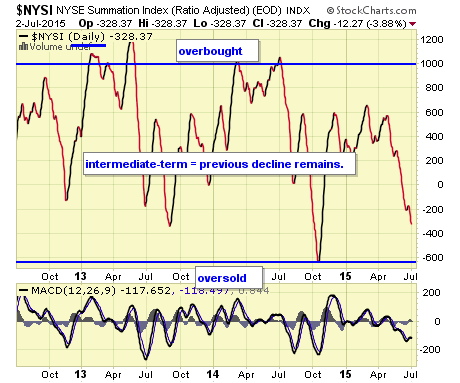 The McClellan Summation Index is a long-term version of the McClellan Oscillator. It is a market breadth indicator, and interpretation is similar to that of the McClellan Oscillator, except that it is more suited to major trends. I believe readings of +1000/-1000 reveal markets as much extended.
VIX WEEKLY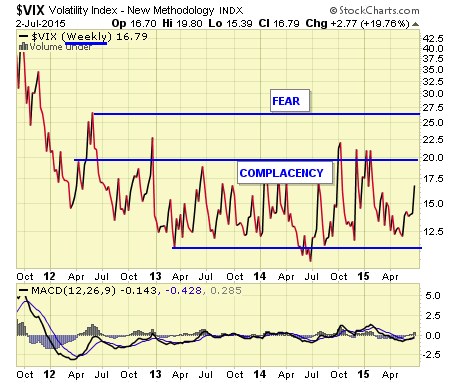 The VIX is a widely used measure of market risk and is often referred to as the "investor fear gauge". Our own interpretation is highlighted in the chart above. The VIX measures the level of put option activity over a 30-day period. Greater buying of put options (protection) causes the index to rise.

Closing Comments
Well, that was the week that was.
Obviously markets remain shaky and looking for direction as trends are breaking down.
The Employment Report was quite misleading but no doubt the media and financial media, addicted to their advertisers, will spin the report as great.
That in turn should get consumers out spending money buying cars and houses. Ignored in all of it is the truth.
Enjoy your holiday weekend!
Let's see what happens.
You can follow our pithy comments on twitter and like us on facebook.
...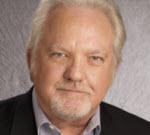 Dave Fry is founder and publisher of ETF Digest and has been covering U.S. and global ETFs since 2001. ETF Digest was named one of the most informative ETF websites in the 10th Annual Global ETF Awards.
Disclosure: I/we have no positions in any stocks mentioned, and no plans to initiate any positions within the next 72 hours.
I wrote this article myself, and it expresses my own opinions. I am not receiving compensation for it. I have no business relationship with any company whose stock is mentioned in this article.