Mergers… spinoffs… "corporate actions"… "pro rata dividends." As I already have learned with the Dividend Growth 50, even a passive portfolio requires a little active management.
On three consecutive days last week, I was surprised to see the DG50's cash holdings grow from $0.00 to $139.32. In addition, for the first time since the Dividend Growth 50 portfolio was funded on Dec. 16, one of its component companies, Baxter (NYSE:BAX), spun off its biopharmaceutical division to form an entirely new company, Baxalta (BXLT).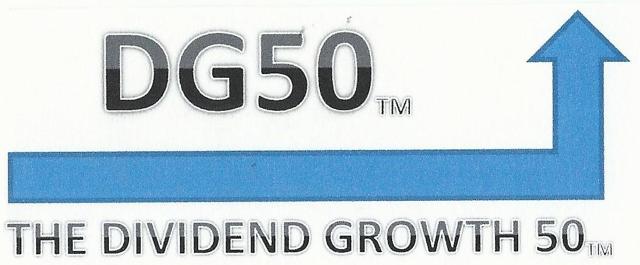 I want as little cash as possible in the portfolio and I also want to keep transactions to a minimum, so I had some decisions to make (with a little help from my friends).
A Krafty Special Dividend
On July 6, the DG50 received $133.96 for what Fidelity (the account's brokerage) called, "Merger Payout Kraft Food Group." This was the $16.50 per share special dividend that was promised after the merger with Heinz produced Kraft Heinz Co. (NASDAQ:KHC).
For the entire portfolio, I have instructed Fidelity to automatically reinvest all dividends back into the company that paid them, but that didn't happen in this case. Neither Kraft nor any brokerage I know of treated this payout as the kind of special dividend that could be dripped. (Vanguard, the broker for my personal portfolio, characterized it as a "corporate action" and didn't reinvest it for me.)
Whatever one calls it, the DG50 received no additional KHC shares. It instead got about $134.
And That's Not All
It's one thing to deal with an unexpected chunk of change. It's another to deal with a whole new company. That's exactly what happened after Baxter begat Baxalta.
(Unlike the "un-drippable" cash infusion from Kraft, the Baxter spinoff had been expected, as it was announced well before the Dividend Growth 50 - and its precursor, the New Nifty Fifty - was born.)
In addition to receiving seven shares of BXLT, the DG50 cash account on July 7 was credited with $3.26 in lieu of fractional shares. Like Kraft's special dividend, this was not reinvested by the brokerage.
And then there's WEC Energy Group (NYSE:WEC), which is what Wisconsin Energy Corp. officially became after it completed its acquisition of Integrys Energy.
On July 8, WEC paid a "pro-rata dividend" of about $0.207 per share to all Wisconsin Energy shareholders. That resulted in $2.10 more into the DG50 cash stash.
Rules Are Meant To Be Followed
At the end of all that activity, the DG50 had one extra company and $139.32 in cash. So what was an account administrator (meaning me) to do with this bounty?
Well, the first thing I did was review the portfolio rules, established the day I funded the DG50. Here's the one pertaining to mergers and spinoffs:
In the event of a spinoff, the new company will join the DG50 as kind of a plus-1. Will I change the name if the portfolio grows to 51 or 52 companies? I doubt it; the Big Ten didn't change its name when it grew to 11 and then 12 and now 14 schools. Mergers will be handled on a case-by-case basis.
Therefore, the DG50 will not sell Baxalta (even though I'm thinking about doing just that in my personal portfolio), and there will be no name change. Emerson Electric (NYSE:EMR) recently announced it will spin off its network-power business, meaning the DG50 will swell to 52 components in 2016. As quirks go, it's a pretty innocuous one.
What About The Money?
As for the cash from the Kraft-Heinz "corporate action," the rules clearly permit a little freedom, and I decided to ask some DG50 panelists for their opinions.
Tim McAleenan sent me his seven reasons to buy more KHC:
(1) The current earnings per share figure is understated due to an 8% negative currency hit; (2) the merger involves $1.5 billion in one-time charges that are obfuscating true earnings power; (3) the 9% dividends to Warren Buffett that cost Kraft Heinz shareholders $720 million per year will be retired next year; (4) KHC will serve as a platform for further food industry consolidation in the coming years, as Buffett will use it to make further acquisitions; (5) 3G (Buffett's partner) will eventually sell out to Berkshire Hathaway in the next 15 years if their past behavior is any indication, prompting yet another liquidity event; (6) Heinz has a 25% international market share and existing distributions lines that will make it easy for Kraft to expand internationally; and (7) the brands are awesome, second only to Nestle in per-unit profitability.
ScottU, another panelist, said buying KHC most closely fit the "spirit of what you're trying to accomplish" with the DG50. I happened to have had lunch Monday with yet another panelist, Chowder, and we both agreed with Scott.
Unfortunately, the cash on hand wasn't enough to buy multiple KHC shares, so I could add only one. (I still had a couple of the free trades Fidelity gave me in December, so the DG50 remains a commission-free endeavor.)
More Money, More Decisions
The KHC purchase left the DG50 with $60.54 in cash.
Chowder recommended using some of it to buy Kinder Morgan (NYSE:KMI) because it is trading at an 11% discount to Morningstar's Fair Value Estimate and it has promised to raise dividends by 10% annually through the end of the decade. Miz Magic DiviDogs made a pitch for high-yielding Omega Healthcare (NYSE:OHI) "to get the most bang for your buck." I also considered Emerson Electric, which has gotten cheap (14.4 P/E); dividend machine Realty Income (NYSE:O); and Altria (NYSE:MO), which I recently chose as the No. 1 stock in the world. I thought about simply holding the cash, too.
I ended up buying a share of WEC. It is a well-run utility that has gotten even stronger with the Integrys acquisition, and it is growing its dividend nicely. Plus, given that it contributed a little of the extra cash, I thought the purchase didn't violate the "spirit" of the Dividend Growth 50.
Conclusion
The remaining $13.15 in cash will stay in the portfolio until another merger or "corporate activity" brings in more money and creates the possibility of future purchases.
Meanwhile, the new KHC and WEC shares add $4.03 to the portfolio's annual income. Whee! We're that much closer to buying a private island just on dividends generated by the DG50!!
Sure, it will have to be a very, very, very small island. Let's not pick nits, OK?
Disclosure: I am/we are long BAX, BXLT, KMI, EMR, KHC, MO, O, OHI, WEC. I wrote this article myself, and it expresses my own opinions. I am not receiving compensation for it (other than from Seeking Alpha). I have no business relationship with any company whose stock is mentioned in this article.