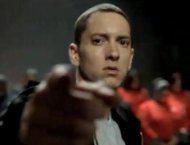 As we approach another Super Bowl, a word for 2011's most successful Super Bowl commercial.
Imported from Detroit, starring Eminem, helped the Chrysler name plate deliver $183 million in profit to parent Fiat (FIATY.PK) last year, on $55 billion in sales.
The momentum continued into January with sales up 44% year-over-year, sparked by the Jeep and 200 Sedan. This was well over what analysts were estimating.
Margins, however, are wafer-thin, and CEO Sergio Marchionne, whose company owns Chrysler in a joint-venture with his workers' health plan, was not singing "happy days are here again," sending workers only an attaboy letter. A full merger is due to take place in 2015.
Instead, Fiat is rightfully worrying about Europe, and the likelihood that sales will slow in 2012 as a result of the debt crisis there.
The company is also seriously considering expanding its joint-venture with Chrysler by adding a third partner, rumored last month to be Peuguot-Citroen of France,
Growth may also come from a version of its Fiat Mini built in Mexico, advertised by singer Jennifer Lopez. It may be just a niche product in the U.S., but it will also be sold in China and Brazil.
Fiat's biggest problems are in Italy, where strikes have cut production at its Naples plant. The company moved jobs there from Poland and hopes a new ad campaign will do for Italy's relationship to the company what Eminem did for Chrysler. The tag line on the new Italian campaign translates as "The things we make, make us."
The company's ADRs have been cut in half since the July high, and could now be poised to rebound.
Disclosure: I have no positions in any stocks mentioned, and no plans to initiate any positions within the next 72 hours.