The macro environment for home improvement stocks continues to be favorable. Credit standards have eased somewhat over the past few months and with the Federal Reserve's "Operation Twist" program, it has driven down interest rates even further. This has created a much more favorable backdrop for home owners wishing to refinance.
It appears that for owners who are refinancing, some of the dollars that are being saved in a such a deal are being reinvested in their homes. Home improvement retailers in recent quarters have all told the same story, that people are shying away from big projects and instead are spending money on smaller ticket items to improve their home.
To monitor the health of the home improvement area we have found that the BuildFax Remodeling Index (BFRI) serves as an excellent guide. This is an index that is based on residential construction permits filed with local building departments across the country. The index tracks the number of properties permitted each month across a set of building departments they have found to be representative.
The only caveat here is that this index tends to be seasonal, as remodeling activity falls off during the winter months. In the first chart, we compare a combination of Home Depot (NYSE:HD), Lowe's (NYSE:LOW), and Valspar (VAL) against the BFRI without any seasonal adjustment. The falloff during winter months is quite visible.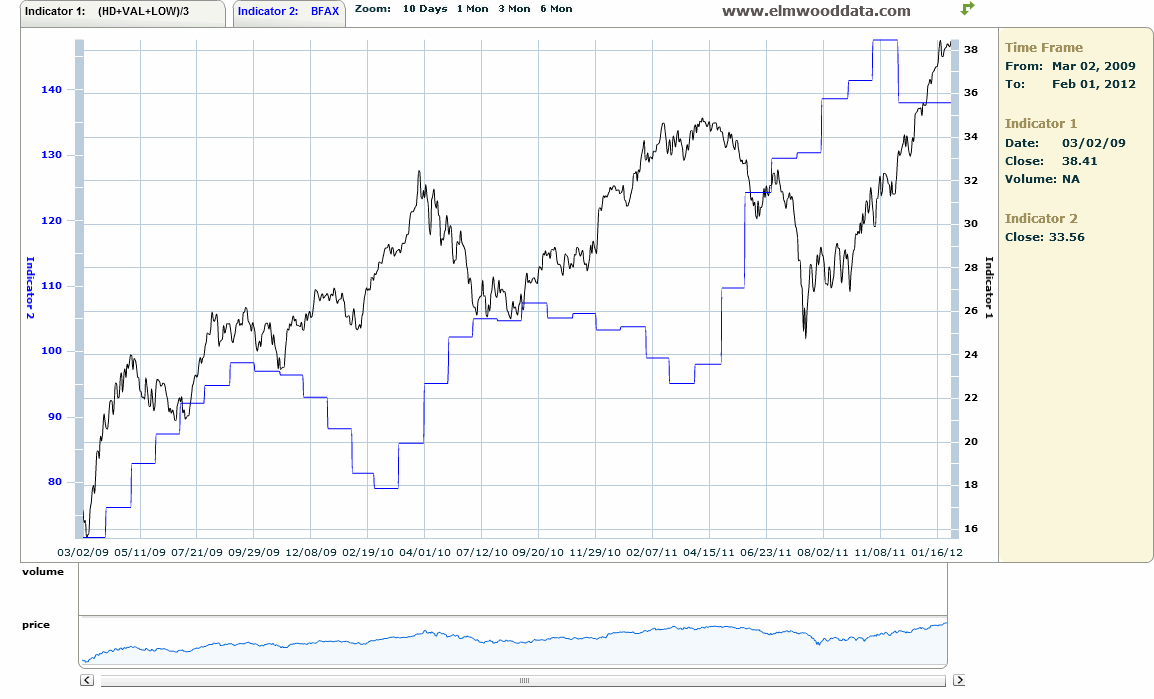 When we adjust this index on a seasonally adjusted basis, it really speaks volumes. There is a very positive correlation between these stocks and the activity of the index. By our calculation, this index typically leads stock price movement as well. This next chart shows the same combination of Home Depot, Lowe's, and Valspar against the seasonally adjusted version of the BFRI.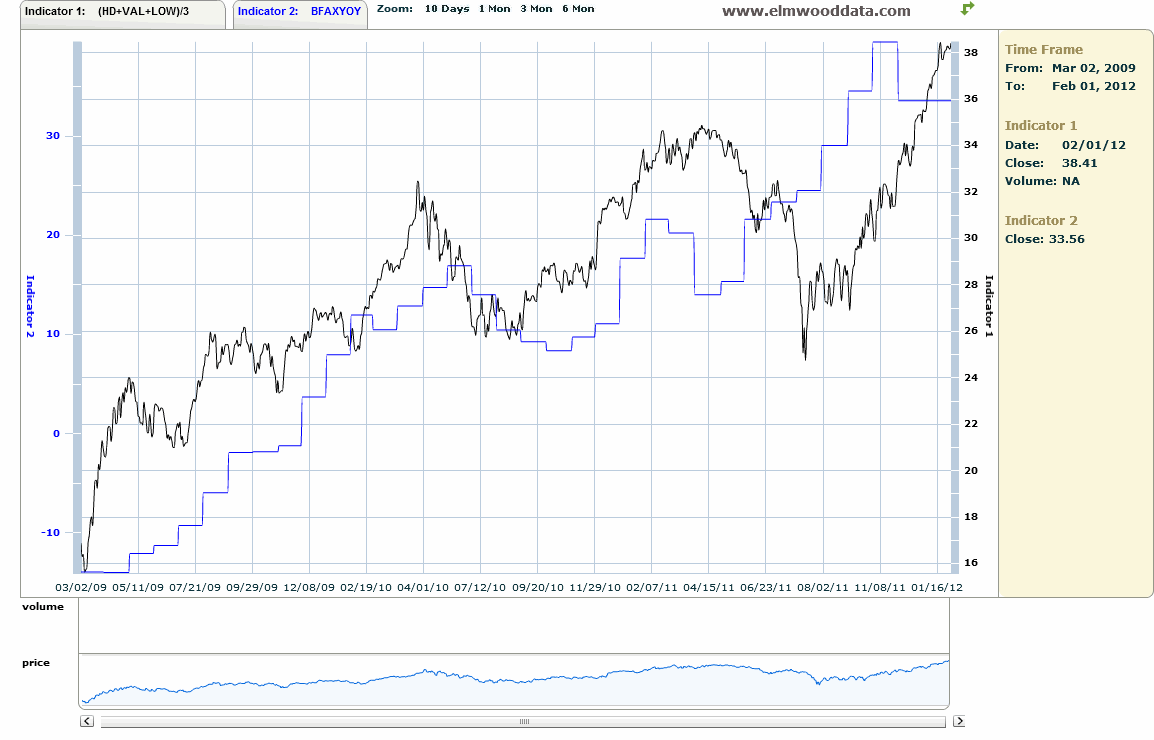 The latest November BFRI results showed a 33% year over year increase, which was the 25th consecutive year over year month of growth. Though the last reading also did show a slight decline from its previous high, the index nevertheless remains at a very high level. The BFRI permit data suggests a continued healthy environment for home improvement stocks going forward, and as long as interest rates remain depressed, this area remains attractive.
Disclosure: I have no positions in any stocks mentioned, and no plans to initiate any positions within the next 72 hours.