Sohu (NASDAQ:SOHU) and its gaming unit Changyou (NASDAQ:CYOU) both report Q4 results on February 6th. The Street expects Sohu to earn $1.25 per share on $242 million in revenue and Changyou to earn $1.09 per share on $124 million in revenue.
In Q3, Sohu reported solid results across all business segments with branded advertising, search and online gaming revenue grew 30%, 243% and 35%, respectively. Total revenue grew 42% y/y to $233 million. For Q4 investors can expect another strong quarter with revenue growth driven by Sohu Video and Sogou search.
According to Analysys International, at the end of Q4 Sohu Video has 13.3% of China's online video market, which is only 40 bps behind second place Tudou (NASDAQ:TUDO). By the next quarter, Sohu Video is likely to overtake Tudou as the second largest online video portal in China as it expands its content library.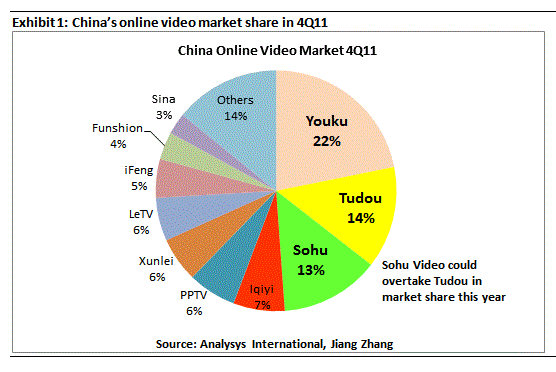 For Sogou search, management expected search revenue to grow 218% y/y, compared to Baidu (NASDAQ:BIDU) whose management expected revenue to grow 88% y/y.
Sogou search has enjoyed tremendous success due to Sohu's investment in creating externalities such as the Sogou Browser, which drove approximately 80% of traffic on the search engine. In addition, Sogou's new ad marketing system, the Rising Sun, is comparable to Baidu's Pheonix Nest, and that will help Sogou continue to gain market share amid Google's (NASDAQ:GOOG) eventual withdraw from China.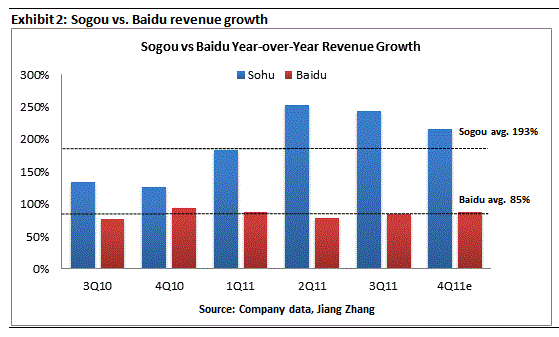 However, the recently introduced Baidu Browser that features a folder-system for apps, cloud sync and customizable interface could negatively impact Sogou's traffic in the future due to the superiority of Baidu Browser over Sogou Browser, in my view.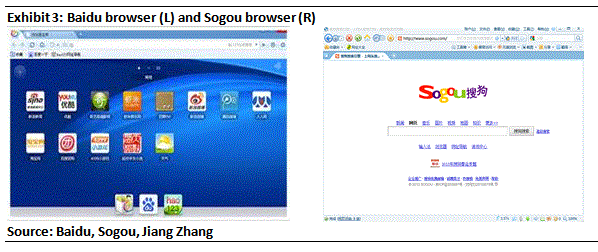 Changyou's newly developed franchise Duke of Mount Deer will be a key focus. While the company's aging franchise, Tian Long Ba Bu, will likely deliver another solid quarter, investors should see whether Duke of Mount Deer has regained is popularity among gamers. Last quarter, Changyou's management admitted that initial results of Duke of Mount Deer was disappointing because it connected more with hardcore gamers than casual gamers. Since then, Changyou has introduced an expansion pack, Long Mo Chuan Shuo, in December to address this issue.
Long Mo Chuan Shuo features several new story lines, improved graphics and additional characters. Players can also experience the enhanced player vs. player and player vs. environment features. While it is unlikely that this expansion pack will have immediate impact on this quarter's result, we could see some color by 1Q12.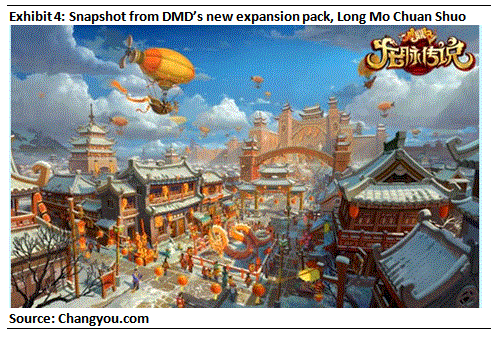 Disclosure: I have no positions in any stocks mentioned, and no plans to initiate any positions within the next 72 hours.