On July 28, I had the opportunity to sit down with Tupperware's (NYSE:TUP) CEO, Rick Goings at the Company's Orlando, Florida, headquarters. I found Mr. Goings' comments to be both insightful and frank. TUP, under Mr. Goings, has a clear mission and is targeting investors who share the Company's vision. Following are selected parts of the interview, followed by summarizing comments and a specific perspective on the stock. Please note the interview has been edited for relevance and readability.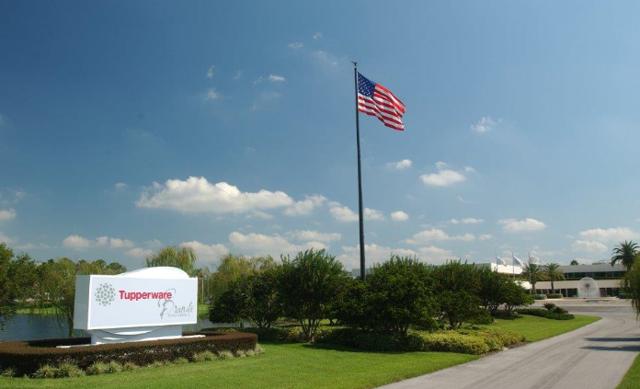 Readers should know that TUP utilizes a "relationship-based" sales force of 3 million, to market seven discrete brands of products in almost 80 countries; emerging markets represents 66% of sales and over 90% of sales are ex-US dollar. TUP has an investment grade credit rating, pays a 4.6% dividend and trades at a forward PE of less than 12x. TUP stock, which trades at a level last seen in 2012, is down 19% in the last twelve months and 6% in 2015.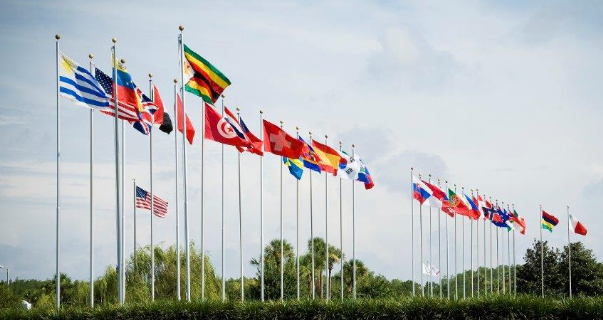 Interview
Q. Why Should An Investor Consider An Investment in Tupperware? - Part 1
A. For the kind of investor we are looking for ... to have a sense of confidence over the long term that there is a high probability of an above-average return.
The macros, the externals are in our favor. Eighty-seven percent of the world's population live in emerging markets that have undercurrents that really support our business model. In each of the markets, except China, only 30%-40% of women work outside the home; women looking for an opportunity.
Twenty-five years ago, the bulk of our product line was food storage (and conservation), and serving which is exciting in the early stages of civilization development. (Today) women are looking for more sophisticated products. Today, the bulk of our products make it easier for a woman to make her life easier: water purity products in China, time-saving kitchen prep products, products that convert a steam oven into food preparation.
The primitive development of the retail infrastructure ... twenty five miles outside of Rio, Manila, Jakarta, the big cities in Mexico, there are only little bodegas; there is little formal product distribution. Our channel is a kind of an off-road vehicle that allows us to go where people live.
Millennials will be 50% of the work force by 2020 and 75% by 2025 ... they don't want a job, they are entrepreneurs ... they want a purpose in their lives ... they believe hard work and confidence, not education, are the keys to success ... they care about fairness ... they don't want a 9 to 5 job in a cubical ... they crave intimacy. Externals are in our favor.
Q. Will the success of your company follow demographic wealth expansion in the emerging markets?
A. Not only emerging markets, but also that is the game changer. The game changer is the post-American world where the bigger opportunities exist and where populations are growing. Old thinking is that multi-national corporations are going to provide jobs; most multi-national corporations were a creation of the industrial age. It is not a question of jobs; it is a question of people earning money.
I think we are in a sweet spot. (Tupperware can) come up with a formalized way for someone to earn their living. So many externals are in our favor.
Q. Why Should An Investor Consider An Investment in Tupperware? Part 2
A. Our business model throws off a lot of cash. Our gross margins are in the high 60% and sometimes 70% (Q2 GM were 68%) range. We used to build factories, which meant high CapEx. Our CapEx today ($65 million) is within $15 million today of what it was when I joined Tupperware in 1992 and we are three times the size. We outsource; now 40% of our products are made outside ... making very different products (just for clarity, 40% of products are outsourced with 40% contract manufactured and the remaining, products that are just TPS like pans and knives).
After investment in the Company and paying down debt, we support a very healthy dividend. We started raising it in 2007 and 2008, sometimes double-digit increases. We didn't raise it last year. Why? Foreign exchange went in our face. But we didn't cut it either. Investors learned our dividend is fairly sacred.
Q. You chose not to increase your dividend in 2014?
A. We did not want to go above our predetermined ratios, which are targeted at 50% of trailing EPS and 1.75x net debt to EBITDA target. In any reasonable scenario, we don't think we would have to cut our dividend.
I'm fairly conservative with regard to our debt levels. I want us to be investment grade. First, we invest in our business, which will be about $65 million this year, then out of our remaining cash flow of $180-$190 million, we will pay about $135-$140 million in dividends and use the rest to pay down debt. We also sell off excess land (near headquarters) and return the proceeds to the shareholders.
Out of the investment groups I visit, the smartest is Los Angeles Capital Research ... the number one thing they say is to focus on companies that pay dividends. The kind of shareholder base you can have if you pay dividends and people can depend on dividends - it's an easier way to run a company.
Q. What are your thoughts about hedging Fx and buying back your stock?
A. I don't think we would aggressively buy our stock. In the 1990s we did two things I'll never repeat. We made a bet on currency and we got it handed to us! We found we know how to build a business, but we are not currency speculators, and that is not what we are paid to manage. (In the 1990s) the stock price dropped and we spent a bunch of cash to go buy it. It is a leverage attitude; what level of leverage is comfortable.
Q. To paraphrase, you are dedicated to having a conservative and sustainable balance sheet?
A. It's OK to use those words! As a matter of fact, "sustainable", is the word we pick ... the number one responsibility of the board and senior management of this company is the sustainability of this enterprise for all of our stakeholders, including the three million women (Tupperware "sales force"), many of whom this is how they feed their families, the 13,000 employees and our shareholders. I didn't say first, our shareholders. Our shareholders come in and out of our stock; we will be recognizing people at Jubilee here next week who have been with us for thirty-five years. And when you screw up sustainability, you lose a lot of jobs. I saw this stock go to $11 and we did not start making the wrong decisions at that time because we all of a sudden did not become dumb, we just had a very rough quarter. My last words at our management meeting yesterday ... stay the course and do the right things going forward. The stock will be back; we can't do anything about foreign exchange.
We have lots of changes going on at the edges of our business.
Q. You are a stakeholder-driven company as opposed to a shareholder-driven company?
A. Absolutely. Stakeholder is an inclusive term that includes shareholders. We are elitist when it comes to shareholders; I will not go to a meeting with a 300% turnover hedge fund. The last time we made moves on our dividend, we made phone calls to the top dozen shareholders and asked "what would you like?" We listen to them; they deserve to have a say, but not the final say. The most important stakeholder we have are the three million women. As long as I long remember that, we will be fine.
Q. Are you planning on retiring (Mr. Goings is 69)?
A. The number one thing driving when I leave is when my succession candidate is ready; nothing is firm. I spent 40% of my time on leadership development. If succession candidates are not interested in all of the stakeholders and the perpetuation of this enterprise, they will not be my successor. All of the succession candidates have lived and worked in multiple parts of the world. We don't consider ourselves an American company. We are a global company.
Q. What is your philosophy with respect to hedging and do you have a point of view on the dollar?
A. I have experience from living and working in Europe and Asia seeing the swings ... so it is part of my mindset. A lot of investors who invest here (in the US) don't understand the ebb and flow of currency; I will do a week of meetings in Europe and nobody brings up Fx, even though it cost us $400 million in sales. We have worked to have more of our shareholder base in Europe and Asia, because they are not so American-centric with respect to foreign exchange. They want to talk about our business in local currency.
What have we tried to do? We try to get the US business growing as fast as possible. Second, manage our other businesses through local currency to minimize the impact of foreign currency. We are hedged locally by sourcing locally. We look at how we are doing on local currencies. We hedge balance sheet exposure to avoid booking transaction expense and cash flow hedging to give ourselves some certainty on product costs. We don't hedge translation Fx (sales in foreign markets) or resin.
Q. Is Tupperware challenging for investors to evaluate as you operate in so many different currencies and economies?
A. No, because investors do not make their decisions based on as-reported (GAAP) figures, but on how the business is doing in local currency. How is the mix of the markets doing. They make their investment decisions based on how you are managing your local currency (businesses). I know from interviewing them.
Q. Am I correct in saying, you are willing to manage the businesses as best you can; you are willing to accept volatility on both the upside and downside with respect to your earnings because you are not in the currency management business. By extension, you are willing to accept a lower stock price because your earnings are more volatile?
A. That's accurate. The alternative would be to only be a US company. Or I can hedge, but that is hard.
Q. There is a high cost to hedging?
A. There is a high cost, so we try to mitigate as much as possible the impact through the levers we have available. We are very transparent with our Fx and show the impact of Fx; for 2015, the impact is $1.22. We show the reported and the local.
Q. The various geographies appear to have a great deal of volatility within them from quarter to quarter. How do you manage the volatility?
A. I think what you said is accurate. About 18% of our budget is promotions; we are pretty good at it and usually win. It is a lever and there is a level of uncertainty. I would characterize the bulk of our sales force of 3 million as limited hobbyists. When we are really good, we get them more engaged. The business is a mix between a scientific formula and an art; much more so than a Starbucks.
I have had one year in my entire career when everything hit. It's like somebody managing a big portfolio of stocks. We always try to manage our business in the right way, but because it is people and the bulk of our relationship with them is informal, it doesn't always work out as we planned. I want to get back to 6%-8% growth, which requires some of the markets which have been misfiring in Europe to improve; we didn't know there was going to be that terrorist attack in France. That absolutely threw off all of the momentum we carried into the first quarter. Germany, different set of issues. We try to stay real close to our markets to minimize problems. Going forward, there are always going to be four-to-six markets with something going on. If you can smooth that, with enough great ones, you have a 6%-8% top line. But it is not a cookie cutter; there are too many variables with people and promotions. That is the sausage part of the business.
Q. It seems like "Whac-A-Mole". There is always something to deal with, something good, something bad. It is a larger sample size (of markets) negating volatility.
A. When we have enough good emerging markets, you won't hear about the bad markets; why would we bring it up. That is the road we are going down.
Q. Two final questions. What is the one opportunity you are most excited about? And, what is the one thing that really concerns you and keeps you up at night?
A. First, the second question. I've done transcendental meditation since I've been 25; nothing keeps me up at night! When you surround yourself with a great group of people, that gives me peace. Hardly anyone ever leaves here, and not because they don't have opportunities. Biggest opportunity, is to get another level of engagement from the 3 million people recruited annually. Like the old Sara Lee slogan, "nobody doesn't like Sara Lee", nobody doesn't like Tupperware. When they leave us, they don't leave mad. Research in Germany showed 50% of those who leave miss Tupperware. We are working to create another level of engagement. Our top distributors are like Navy Seals, they are very intense. Our typical salespeople are like regular forces. Then you have those that have gone through training, and are like reserves. We get rid of those, 1.5 million people, but they still have an affiliation with us. We have the ability to build our sales force, by creating a new level, "brand ambassadors" and engage them six times a year; when they are ready to be engaged. Before I leave, I want that model to have proof of concept. In the future, you will see penetration in markets. Instead of a three-million-person sales force, I want to see a fifty-million-person sales force. You can get there with compound numbers. People love the culture, they love the products. No other company that did direct selling ever made the Fortune list; we made it seven years in a row. Incremental monetization.
The last quarter, yuck. But we keep trying to make this thing better.

Interview Takeaways
I found the discussion with Mr. Goings to be very interesting and insightful with respect to TUP. The Company's vision is clearly articulated. TUP is not going to try to maximize profits for the quarter; the Company's strategy is to create value in the long run through the expansion of its sales force and product innovation while riding the macro tailwinds of growing wealth within the emerging market economies. Further, while extremely aware of foreign currency issues, the Company is not going to engage in pro-active hedging activities to smooth earnings.
TUP is emphatically being managed as a stakeholder company, in the European sense, blending a view towards maximizing outcomes for internal stakeholders such as the three million (overwhelmingly) women who form the Company's sales force with external stakeholders such as stockholders. TUP is also committed to maintaining, in the short term, and growing in the long term its dividend (within its stated parameters).
The Company is perhaps more innovative and nimble than its reputation suggests. TUP is comfortable with change; continually refining marketing promotions, products and customer engagement strategies while dealing with the ever-present volatility that defines local economies and currencies.
Mr. Goings, is highly personable, energetic, intellectual and aware. Prior to the interview, I was not aware of his age (69); his energy and passion suggest a man with mountains left to climb and a clear sense of legacy. However, his focus on succession suggests the baton will be handed to an internal candidate before the end of the decade.
Investor Perspective
From the perspective of an investor, a holder of TUP stock should be comfortable with the Company's strategy. Steady growth over the long term with lots of ups and downs as foreign currency and local booms and busts impact results. From a broader perspective, TUP is a sort of a global cyclical that is benefiting from long-term, positive macro-economic trends in its core markets (the expanding of wealth in emerging markets). The Company is not beholding to a technology or specific product, but rather is tied to the concept of helping those with less make more. In an abstract way, the Millennials' desire to add value in a non-structured environment is consistent with TUP's selling strategies. TUP's efforts to "force multiply", by leveraging and re-engaging its "alumni" network, should add, over the long term, to the Company's sales and profits.
Recommendation
With respect to the core business, I do believe the Company has macro-tailwinds in the form of economic growth in the emerging markets. These are secular trends which should be positive over any multi-year period. While markets and products change, TUP has proven its ability to adapt to local desires and global trends. Therefore, I do not fear for the long-term viability of its core business model (empowering women of less-than-ideal economic circumstances to enhance their families' standard of living through a direct-selling relationship). In my opinion, combining thoughtful and skilled management, with a sustainable business model and positive macro trends yields a promising long-term business model.
TUP is extremely appealing to the long-term DGI ("Dividend Growth Investor"). The Company trades at a modest 11.7x forward PE, has a PEG (PE/Growth) of less than 1 and returns a very healthy 4.6% dividend while maintaining an investment grade rating (Source: Yahoo!). And while not committed to annual dividend increases, the Company should maintain a steady payout ratio which implies dividends will grow as TUP grows. As the Company does not actively hedge, earnings are subject to volatility and this volatility will likely result in a long-term multiple discount to the market. As of this writing, the Company's stock has suffered from earnings volatility, providing an excellent entry point for long-term investors. For long-term prospective DGI and total return investors, I rate TUP a Buy.
Disclosure: I/we have no positions in any stocks mentioned, but may initiate a long position in TUP over the next 72 hours.
I wrote this article myself, and it expresses my own opinions. I am not receiving compensation for it (other than from Seeking Alpha). I have no business relationship with any company whose stock is mentioned in this article.