The Dow Jones Industrial Average (NYSEARCA:DIA) has retreated of late to a multi-month low and in negative territory for the year. As we look at the Dow components a few names look like they are on sale.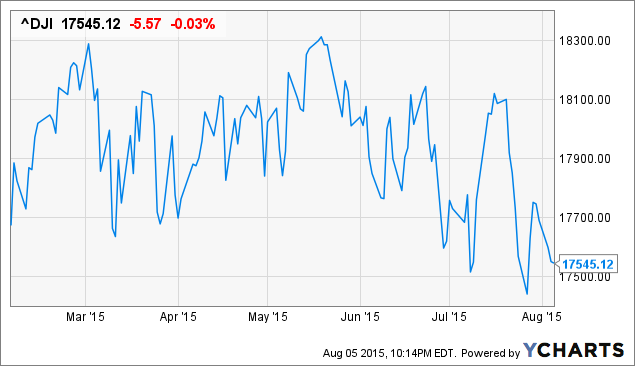 Intel (NASDAQ:INTC)
Intel stock is just barely above its 52 week low at $29 per share offering investors a spectacular opportunity to pick up this stock at a bargain less than 6x EBITDA.
Intel has a number of positive catalysts as it catches the trend in cloud computing. At a recent Bank Of America Merrill Lynch Conference the company indicated its $14.8 Billion of data center revenue is expected to grow at a 15% annual rate. Intel's data center group generated the largest operating income of any segment in the current fiscal year surpassing its client computing group.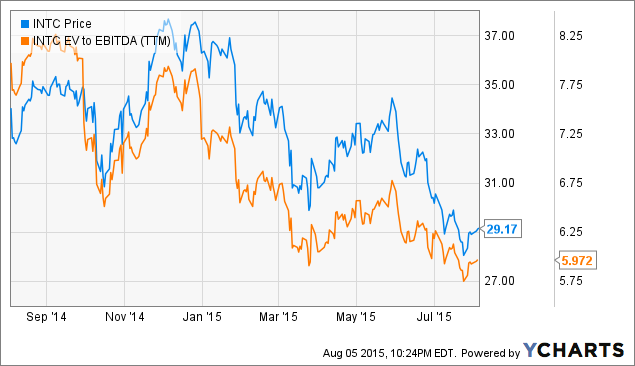 Chevron (NYSE:CVX)
The decline in the energy sector is no secret and the drop in crude prices will most certainly wipe out many of the small players in the space. Chevron has a pristine balance sheet to weather the storm and should be a beneficiary as distressed assets begin to change hands.
CVX now trades at an all time low price to book ratio of 1.03. Surely this stock is worth more as a going concern than liquidation so we expect the selling is done and book value should provide a floor for the stock. Particularly as other integrate oils such as Exxon (NYSE:XOM) trade at a far larger premium.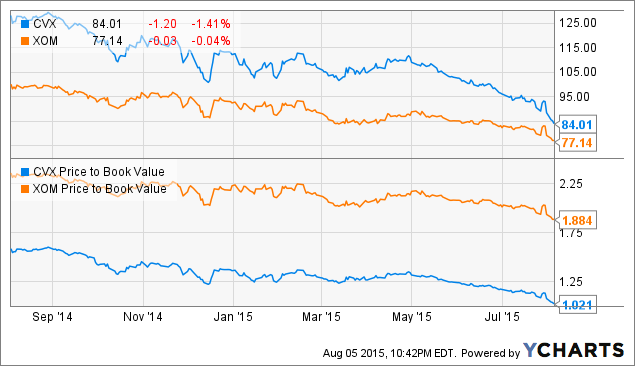 Both INTC and CVX have been dragged down by the market selloff and short term fundamental factors. Astute investors will see their discounted valuations provide an excellent buying opportunity for the long run.
Disclosure: I am/we are long INTC, CVX, XOM.
I wrote this article myself, and it expresses my own opinions. I am not receiving compensation for it (other than from Seeking Alpha). I have no business relationship with any company whose stock is mentioned in this article.