One of the best things about Seeking Alpha is that the site is always changing. Eli and his team are always open to new ideas and ways to make the site more reader and contributor friendly. There aren't many financial websites that truly put the customer first.
One area of the stock market that has been becoming a bigger part of Seeking Alpha is Merger Arbitrage. There is a Merger Arbitrage blog which since its inception in January has been among the most read blogs on Seeking Alpha, with well over 1000 comments.
More and more contributors are writing about merger arb. And with the stock market's amazing 6-year run perhaps heading into the late innings investors are starting to look for alternatives to simply buy and hold. Alternative ways of investing that offer less upside but far, far less downside. Merger Arbitrage is one of those alternatives.
So with the heavy interest in deals on Seeking Alpha I thought it would be a good idea to share with the readers the expertise of some of the people trading, investing, and facilitating this niche area of the market.
Below I interview Carl Barnick, President and owner of Mergerbrief.com, a website that he created to fill the void that investors face when evaluating mergers.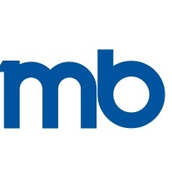 Special Situations and Arbs: Tell us about your website MergerBrief?
Carl Barnick: I started MergerBrief.com a little over 1 year ago. The site helps investors keep track of the regulatory process that all mergers go through. Some deals are more complex than others and there is a plethora of moving parts. The website simplifies that process.
SSA: Why should people subscribe/what does your site offer?
CB: One of the main reasons to subscribe to the site is the saving of time. I am essentially one's 'busy work' analyst that does all the leg work for my users. I would bet that at most hedge funds and investment banks, there is a person that is doing the same thing as me for the fund/bank internally. I'm just trying to bring it to the masses. Plus I'm always around to answer a question.
SSA: What attracted you to merger arbitrage initially?
CB: I really enjoy trying to figure out the intricacies of deals and why the market might be evaluating a situation wrongly and finding ways to profit. I learn something new all the time. HFTs don't know where I'm putting on spreads and that's a good thing.
SSA: How specifically do you track deal spreads? Do you use a program? Chart?
CB: I use excel and input the data.
SSA: How do you screen for regulatory filings? Do you search by company or key word or specific forms? This must take up a chunk of your day.
CB: I have a system for that... It does take time, and that's why someone should subscribe to MergerBrief. They are essentially paying for my system of organization.
SSA: Do you invest in the deals yourself?
CB: Yes.
SSA: Do you prefer cash or stock deals?
CB: I usually trade stock deals. Trading this style is fairly capital intensive, so to dedicate buying power to a deal and wait 3-4 months to close isn't my style. I rather actively trade the spread throughout the deal process and that's where MergerBrief.com ties into this. I use the website to help me evaluate that spread price.
SSA: Do you attempt to hedge cash deals? If so how?
CB: I rarely trade a cash deal, and if I do, it's usually on the last day or two when the reason to hedge wouldn't make sense at that juncture.
SSA: Do you use leverage in your merger arb portfolio?
CB: Yes, I use leverage. Using leverage I think is a good thing when trying to maximize profits. Where most people run into problems is that they always want to know first...'how much money they can make?' When my first question is always 'how much can I lose?' I then decide on position size (using leverage) to maximize those gains.
SSA: Do you utilize the options market in respect to M&A? If so how?
CB: I don't use options.
SSA: Do you invest in pre-deal rumors?
CB: I don't trade rumors, there is no advantage when you have no info. I try to hit singles and doubles, not home runs.
SSA: What are your thoughts on holding a handful of concentrated positions vs. investing in several deals?
CB: I see no difference. There are so many ways to make money trading markets. This is just a style I am comfortable with.
SSA: Both the Shire (NASDAQ:SHPG)/AbbVie (NYSE:ABBV) and Time Warner Cable (TWC)/Comcast (NASDAQ:CMCSA) deals fell apart not that long ago. How does an arbitrageur avoid these kind of deals? Is the regulatory process getting tougher?
CB: Best way to avoid deals like this is to let them trade for a couple of days to see where the spread is. Try and trade deals with lower annualized return but less headaches. Also, like other aspects of trading, if you have an idea and it begins to go against you, get out and take your loss. Nobody is smarter than Mr. Market. There will be another deal I assure you of that.
As far as the deal process... I honestly don't see it getting tougher. It's few and far between when a deal gets blocked. I know we had the above two occur but ABBV ended up buying PCYC (NASDAQ:PCYC), and I'm pretty confident Charter (NASDAQ:CHTR)/TWC closes.
SSA: What do you think of the role of the activist in merger deals?
CB: I think that 9 out of 10 times they could care less as to what happens to either company and want nothing more than to pad their return numbers.
SSA: Can you give us a deal or two you really like now?
CB: ACE (NYSE:ACE)/Chubb (NYSE:CB) and Avago (NASDAQ:AVGO)/Broadcom (BRCM)
SSA: Is there a current deal you won't invest in?
CB: Obviously with the spreads at about $35-40 this is no genius comment but I'm not trading the Aetna (NYSE:AET)/Humana (NYSE:HUM), Anthem (NYSE:ANTM)/Cigna (NYSE:CI) deals. I think the regulators will look at these deals together as one making it harder to pass. I also think CI/ANTM deal was done more to scuttle the AET/HUM deal than anything else but that's just a guess.
SSA: How do you decide whether to add to a position that had declined or to close the trade?
CB: That's where my risk parameters step in. I know beforehand when putting a spread on where I'm going to lighten up and where I would add more. I usually have a range that I will add to a spread and price that I'll take it off completely.
I've come to the conclusion over the years that I'm the last one to find out the news. Big players just have access to people/info that I don't.
SSA: May was a record for M&A activity. Domestic takeovers totaled $243B that month, besting the two previous month highs, May 2007 and January 2000. Does reading that sentence scare you?
CB: No, not really. Past performances do not mean future gains or future losses.
---
Carl is on Seeking Alpha and would be happy to answer any questions you may have in the comments section below.
Disclosure: I am/we are long HUM, CI, CB.
I wrote this article myself, and it expresses my own opinions. I am not receiving compensation for it (other than from Seeking Alpha). I have no business relationship with any company whose stock is mentioned in this article.
Additional disclosure: Special Situations and Arbs is long the above stocks.