By Fariba Ronnasi, CEO, Elite Wealth Management
The broader indices continue to tread water at or near all-time highs despite unconvincing mixed economic data and crises in both Europe and China. While the Greek debt issue seems to have come back under control, the collapse in the Chinese stock market has yet to bleed over into domestic markets. Yet the threat of a possible loss has not seemed to faze stocks.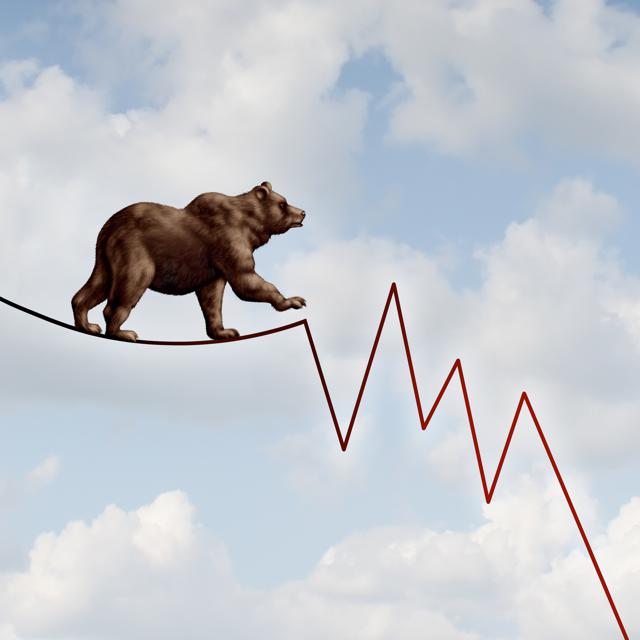 The S&P 500 has logged a gain of 2.12% year-to-date as of August 7, 2015, much lower than the gains seen at this point last year. The only real consolation is the growth seen in technology companies, as evidenced by the NASDAQ's growth of 6.51% year-to-date as of August 7, 2015. The cash rich companies in this sector have been a boon to M&A activity and have helped reinvigorate IPO issuances.
There is some positive news that has helped lift stocks. U.S. real GDP growth for the first quarter was revised upwards to 0.6%, which bolstered investor sentiment going forward. In addition, the Fed has maintained that it is on target to raise interest rates next month if the U.S. economic data is strong enough to warrant such an action, which investors would see as a vote of confidence.
As with any economy though, real growth comes not from estimates and interest rates, but rather from corporate earnings. Earnings season is in full swing for the second quarter and so far the results are telling a different story than the stock market would seem to reflect.
A Thin Foundation for High Valuations
It's the midst of summer - a time when stock market activity typically wanes and markets enter the doldrums until investors return to action in the fall. It's also the time for second quarter earnings reports and a look forward at what the rest of the year might hold in store. And right now, corporate earnings aren't exactly painting a picture of overwhelming confidence.
As of August 6, 2015, 436 companies have reported earnings for the second quarter of 2015. Blended earnings growth is down 1.0% year-over-year while revenues dropped by 3.3%, leading analysts to lower earnings estimates for the third quarter. Estimates for next quarter dropped to -3.6% as analysts reevaluated the economic outlook and factored in potential headwinds.
So far, 78 companies have issued guidance with 56 lowering expectations while just 22 announced a positive outlook. 72% of companies issuing negative guidance puts it over the 5-year average of 70%. It also marks the second quarter in a row with declining revenues - something that hasn't been seen since the second and third quarter of 2009. If the 3.3% decline holds as the second quarter comes to a close, it will also be the largest year-over-year decline in revenues since 2009.
The number of companies reporting earnings beats was lower than the 5-year average - 51% vs. 57%. Healthcare companies represented the highest number of beats at 69%, while telecommunications companies had the lowest at 20%. All in all, earnings growth isn't projected to pick up until the fourth quarter of this year, and revenue growth isn't expected to increase until the first quarter of 2016. For the third and fourth quarter, analysts estimate a loss of 3.6% in earnings and then growth of 2.4%. For revenue, they expect a decline of 3.0% and 0.7% for the third and fourth quarter, with growth of 5.1% finally returning in the first quarter of 2016.
Adding to the negative outlook is the fact that stock valuations are still above average. Forward P/E is 16.5 - higher than the 10-year average of 14.1. Nine of out ten stock sectors have higher forward P/E ratios than their 10-year averages with the only exception being telecommunications. Unsurprisingly, the energy sector led the way in earnings declines of 56.4%, with coal companies registering a whopping 608% loss. Healthcare continued to be a bright spot for stocks with positive earnings growth of 15.4%.
A persistently high US dollar is partially to blame for the lowered earnings and revenues as foreign exchange rates cut into profits. Compared to the same quarter last year, the dollar was 23.42% stronger against the euro and 18.92% stronger versus the yen. Even if the dollar were to go lower, which would be unlikely with an upcoming Fed rate hike, the fallout from corporations hedging against currency risk would play out for the next few quarters.
Overall US GDP growth for 2015 is still on target at 2.4% which could benefit stocks going into the latter half of the year considering that 70% of sales by companies listed in the S&P 500 come from North America, nearly all of which is from the U.S. Investors will want to keep a close eye on the economic data over the next couple of months to see if GDP growth will hold at current levels, fall, or be revised higher.
Powered by Fairy Dust
The overall lack of positive momentum given how high and overvalued stocks are should be enough to send the markets lower, or at least initiate a corrective phase. However, stocks are holding at the top and treading water. Even with so many companies issuing negative guidance for the next quarter, investors seem convinced that the future is bright.
It's a phenomenon known as the "Tinkerbell Effect": If enough people believe stocks are fairly valued, they make it true. If earnings or guidance aren't driving stocks, then what is helping investors' confidence?
One explanation is the Fed. For years, Fed activity through QE and other stimulative actions have helped propel stocks to all-time highs and boost the economy. It's a trend that investors are having trouble letting go.
The Fed issued a statement recently that many investors have taken to mean that the widely expected interest rate hike is on its way in September of this year:
The Committee anticipates that it will be appropriate to raise the target range for the federal funds rate when it has seen some further improvement in the labor market and is reasonably confident that inflation will move back to its 2 percent objective over the medium term.
A solid job report issued on August 7, 2015 also boosts the case for the Fed raising interest rates next month.
What doesn't add up is the inflation figure. The Fed has targeted a 2% inflation rate, but the US hasn't seen that level since July of last year. In fact, this year has actually seen deflation in January, March and April while February and May showed zero inflation. June was the first blip on the radar with inflation of 0.1% - a far cry from the 2% that the Fed is eyeing.
With a severe lack of inflation in the market, a Fed rate hike now would be unrealistic. Investors are trading on the belief that the Fed will raise rates and show confidence in the economy, but it seems like a far-fetched scenario right now. The markets could be in for a shock next month as investors realize that a rate hike will likely be postponed until inflation catches back up.
When the Rug Gets Pulled
Investors who aren't paying attention to earnings could get blindsided over the next month or two. Dispersion in stocks rose sharply in July to 7.3% as earnings season kicked into high gear. More dispersion between stocks means that they are less correlated by macroeconomic influences and move more in line with individual results. In other words, earnings are beginning to take over as the driver.
As we mentioned before, that news doesn't bode well for US markets. Disney, a component of the Dow Jones, missed on revenue last week and reported subscriber loss that drove the stock down. Viacom and 21st Century Fox also tanked, driving down the broader indices, while healthcare finally took a hit as biotech stocks fell, dragging down the NASDAQ with them.
A lack of bullish indicators and mounting negative sentiment is threatening to turn the tide and could bring about a market correction. The Fed not raising interest rates could also increase the possibility of an upcoming bear market. We have also yet to see the impact of the Chinese stock market crash on domestic markets. As we head into the third quarter, stocks face a number of bearish indicators. With earnings season for the second quarter coming to a close, investors certainly have a lot to digest before making any moves.
Disclosure: This article is not intended as investment advice. Elite Wealth Management or its subsidiaries may hold long or short positions in the companies mentioned through stocks, options or other securities. Click here for full disclosures.
Disclosure: I/we have no positions in any stocks mentioned, and no plans to initiate any positions within the next 72 hours.
I wrote this article myself, and it expresses my own opinions. I am not receiving compensation for it (other than from Seeking Alpha). I have no business relationship with any company whose stock is mentioned in this article.