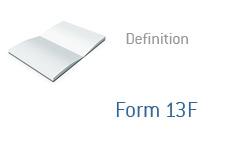 Money managers who manage $100 million or more are required to make their portfolio public 45 days following the end of each quarter. That information can be valuable, and is followed closely by some investors, traders and the financial media.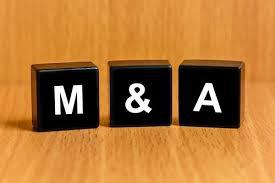 Mid-quarter is always a busy time for me, as I track 36 funds that either specialize in M&A or have the majority of their largest positions in deal stocks. Each February 15, May 15, August 15 and November 15, I research, compile and analyze the 36 funds' positions. I routinely add or subtract one or two funds based on performance.
The calendar shows August 15 is here and a plethora of 13-F filings are upon us, so I thought I would share my work with the Seeking Alpha community. If there is a demand for it, I will be happy to share four times per year.
Some rules:
I only count a stock if it is at least 1% of the fund's portfolio.
I only include stocks that are still actively trading. (So, Direct TV (NYSE:DTV) would be ignored.)
I only choose funds where the vast majority of its positions are merger-related.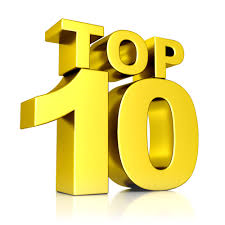 Of the 36 funds, Hospira (NYSE:HSP) leads the way by being included in 27 of them. The company is in the process of being acquired by Pfizer (NYSE:PFE). The deal was announced in February, and is expected to close next month.
Next up is Sigma-Aldrich (NASDAQ:SIAL). 23 of my tracked funds must be pulling their hair out, as this deal has been slow to close. All approvals are in, and the company is guiding to a 3Q close.
The company with the third most entries is pharmacy benefits provider Omnicare (NYSE:OCR). 20 funds have at least 1% of their portfolios in OCR. The deal just cleared HSR this week, and on Tuesday, shareholders will almost certainly approve the merger. Closing is expected soon after.
For all the bearish Baker Hughes (BHI) articles on Seeking Alpha, it was refreshing to see so many funds with positions in the oil service stock. (I wrote the bullish case on BHI here).
Top 10 Merger Arb Stocks held by Funds
| | |
| --- | --- |
| 1) Hospira | 27 funds |
| 2) Sigma-Aldrich | 23 funds |
| 3) Omnicare | 20 funds |
| 4) Pall Corporation (NYSE:PLL) | 16 funds |
| 5) Baker Hughes | 16 funds |
| 6) Broadcom (BRCM) | 15 funds |
| 7) Time Warner Cable (TWC) | 15 funds |
| 8) Polypore (NYSE:PPO) | 14 funds |
| 9) Altera (NASDAQ:ALTR) | 14 funds |
| 10) Ann (NYSE:ANN) | 9 funds |
Being in a fund is one thing. But being a fund's largest position shows ultimate confidence in the deal closing. Once again, Hospira is the winner. Eight funds have it as their biggest bet. Sigma-Aldrich again is second, with its stock in the top slot 4 times. Pall Corporation, which is being acquired by Danaher, is on top three times.
Top Positions among the 36 Funds
| | |
| --- | --- |
| 1) Hospira | Largest position in 8 funds |
| 2) Sigma-Aldrich | Largest position in 4 funds |
| 3) Pall Corporation | Largest position in 3 funds |
| 4) Time Warner Cable | Largest position in 3 funds |
| 5) Omnicare | Largest position in 2 funds |
Some of the most successful funds concentrate their portfolios, meaning a couple of big winners can make or break the fund. Of the 36 funds I follow, it isn't unusual to find a stock that is 10% or more of the portfolio. Last quarter, a few funds had huge positions in DTV. This quarter, I found three stocks in which funds have made oversized bets on.
High Percentage of a Fund
| | |
| --- | --- |
| Polypore | 13% of a fund |
| Hospira | 13% of a fund |
| Altera | 12% of a fund |
So what to do with this information? To me, it adds a layer of safety knowing that I am invested with some of the best deal managers and analysts. Most of these shops are quite large and have many employees to contact companies and regulatory agencies on a regular basis. Over time, they form relationships with said people. If one of my top positions isn't in any of the 36 funds, it will cause me to give a long, hard second look.
All of the above stocks at one time or another have been discussed on SA's merger arbitrage blog.
Disclosure: I am/we are long HSP, ALTR, PPO, SIAL, OCR, PLL, BHI, ANN.
I wrote this article myself, and it expresses my own opinions. I am not receiving compensation for it (other than from Seeking Alpha). I have no business relationship with any company whose stock is mentioned in this article.